All its 12,000 employees worldwide got a lie-in on Friday October 23, to celebrate the company's founding on that date in 1945, when Joseph Cyril Bamford (JCB) set up a workshop in a lock-up garage in UIttoxeter, UK, making trailers from wartime scrap metal.
Today the company operates 22 factories – 11 in the UK and others in India, US, Brazil and China, annually generating revenue of around 2.7 billion pounds.
Chairman Sir Anthony Bamford marked the milestone: "My first memories of my father were that he was always dreaming up ways of doing things better, as epitomised by the invention of the backhoe loader in 1953, which proved to be a godsend and caused a revolution in the construction industry."
Today backhoe loaders are part of a product portfolio of at least 300 products produced and sold globally -- over 600,000 backhoes since those early days.
The backhoe range alone runs to 40 different models from the compact 1CX to the mighty 5CX.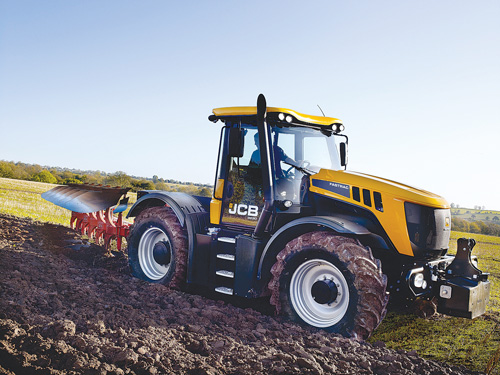 While the backhoe loader was undoubtedly the building block of the company, diversification over the years saw a move into agriculture, military and industrial products.
On the agricultural front, how many farming operations have had their materials handling revolutionised by a JCB Loadall and their transport operations accelerated by the unique Fastrac that still turns in a credible performance in the paddock?
The business remains privately owned by the original family and still works to the ethos of Mr JCB who said "our customers make payday possible and we need to listen to and work with then closely".
To celebrate the milestone a Platinum Edition 3CX will be built in a limited number of 70, with red buckets, a full white cab and red wheels. They will give JCB followers something to remember: this look was last seen on the 3CIII in 1979.