»

Featured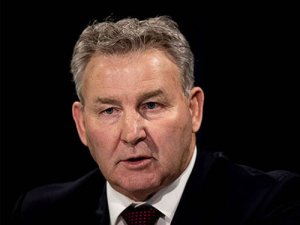 Fonterra chairman John Monaghan has hinted that he may step down next year.
Another Fonterra director is leaving the co-op.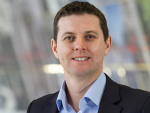 Dairy isn't the backbone of the economy; the environment is, says Fish & Game New Zealand (F&GNZ).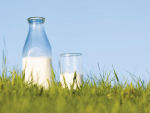 The rise in global dairy prices could be partially attributed to demand from China, says Westpac market strategist Imre Speizer.
Sitting Fonterra directors Donna Smit and Andy Macfarlane have been announced as two of the four independently assessed candidates for the 2019 Fonterra board elections.
Fonterra's woes are also worsening in Australia.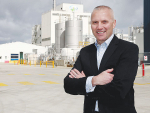 Fonterra says its payouts to Australian farmers are being funded by its operations, not propped up from other places in…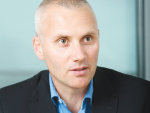 Fonterra has told its Australian farmer suppliers that it remains committed to that market.
Australian farmers are urging the Federal Government to enforce the fitting of operator protection devices (OPDs) to all new quads…
The Australian dairy industry will need 800 extra workers on farms by 2023.
World-renowned dairy co-op FrieslandCampina has posted a half-year operating profit of $354 million.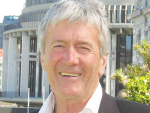 OPINION: I'm extremely proud of the ongoing high performance of our primary sector, and to be part of a Government…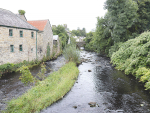 Peter Burke has spent the last three weeks observing Brexit first-hand in England and Ireland.
OPINION: By 2050 China will own New Zealand agriculture and with it our country's future.
OPINION: It's clear that the Ministry for Environment is underestimating the importance of properly consulting farmers on the Essential Freshwater…
OPINION: New Zealanders like their rivers to be clear, to be able to see through the water to the bottom…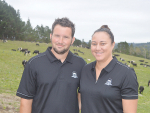 2019 Share Farmers of the Year Colin and Isabella Beazley, of Northland, say the benefits to their career and business…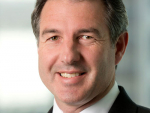 At least 3.4 billion litres of water will be saved every year under new water targets Fonterra launched this month,…
The dairy sector will earn New Zealand about $17.5 billion in export revenue this year, and likely more next year,…
New Zealand Apples & Pears is positioning itself as a global leader in social practices and in eliminating exploitation of…
Lisa Groen is gradually taking over the reins of the family farm, near Te Aroha, Waikato, ten years on from…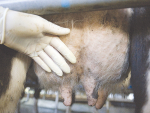 Dairy companies have always wanted good quality milk — but what's in it for farmers?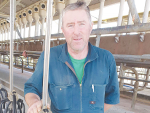 The Walshe family, of Putaruru, are contract milkers, sending 470 cows through a 40 bail herringbone shed. They're finding success with Quthane milking liners from DairyFlo.
A DairyNZ-led project launched in July is looking into the benefits to farmers of 3-in-2 milking (three milkings in two days). It will run for three years.
DairyNZ emphasises that the cleanliness of the milking system and the dairy is critical.
Lameness can cost farmers $500 - $1000 per case, yet farmers often underestimate its cost.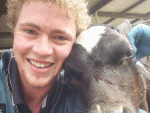 Most farmers are well prepared for the new disbudding and dehorning regulations which will take effect on October 1.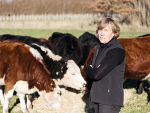 In this season we are again asking a lot of our stock.
Most of the ewes that make up the New Zealand ewe flock are high performance animals, many of them sitting on a metabolic knife-edge as they get closer to lambing, says Ben Allot, North Canterbury Vets.
Changes in a farm's land use or policies which result in it having mostly young livestock could be disastrous in promoting the development of drench resistance.
Dr Sean Daly, vet and technical adviser at MSD Animal Health, explains best-practice guidelines for treating cows with clinical mastitis.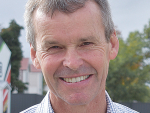 The tractor and machinery industry is welcoming a challenge by the Minister of Agriculture to train New Zealanders rather than continue relying on seasonal migrant workers.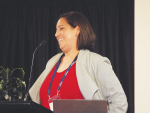 Tractor and machinery importers, manufacturers and dealers gathered recently in Wellington for the inaugural conference of the New Zealand Tractor and Machinery Association (TAMA).
Sure to brew up a storm in New Zealand, a Dutch Kubota dealer is marketing a Black Edition of a 150hp M7151 tractor.
It might be a while before New Zealand sees Case IH's new AFS Connect Magnums, but they were on show at the Farm Progress Show last week in the US and at AgQuip in Australia.
A home in the country usually brings with it a little work so Bronwyn Baird figured on buying a tractor.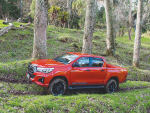 Toyota has raised the safety benchmark at grassroots level by introducing its Toyota Safety Sense Package on its hugely popular…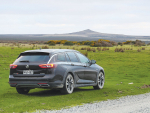 The new Holden Tourer may be just the ticket for Kiwi families wanting to go on adventures.
In its first test in 2015 the eighth generation Toyota Hilux gained a 5-star ANCAP rating.
The latest Holden Colorado Z71 comes pretty close to perfection.
Mitsubishi has released details of its new Pajero Sport SUV scheduled to arrive here late in 2019.
»

Latest Print Issues Online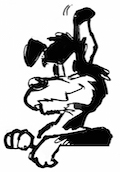 The Hound understands that Mike Petersen's time as NZ agriculture's special trade envoy will soon end.
Your old mate notes that serial whinger Mike Joy continues to put the boot into the farming sector.
»

Connect with Rural News
Fonterra's biggest shareholder, ex-director Colin Armer, says it's unbelievable the co-op's directors and management have lost so much money.
OPINION: By 2050 China will own New Zealand agriculture and with it our country's future.
The average Jersey herd will make 67 cents more this season than a Holstein Friesian herd, claims Jersey Advantage spokesman…
Mark Daniel on what's new in machinery for the vineyard.
New Holland Agriculture has introduced the new Braud 9000 series to its portfolio of self-propelled grape harvesters, with the 9090L…
Initially designed to assist fertiliser spreading trucks operating on steep New Zealand hill country, TracMap's GPS guidance and job management…