»

Featured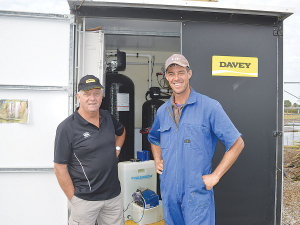 Water tests on Tatuanui farmer Johan Van Ras' farm confirmed his worst fears: quality wasn't up to scratch.
Food Conversion Efficiency is often misunderstood and overlooked, despite its role in profitability.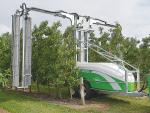 FMR Group has turned its attention to the orchard industry with its new O-Series.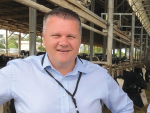 Miles Hurrell's confirmation as Fonterra's chief executive has been warmly received on social media.
Fonterra chief executive Miles Hurrell is asking shareholders for time to turn the business around.
The Provincial Growth Fund (PGF) will pay for a new 'Rural Innovation Lab' based at Massey University's Palmerston North campus.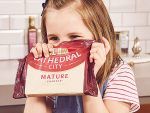 Canadian dairy giant Saputo is continuing its global buying spree, stitching up a deal to buy the listed UK company…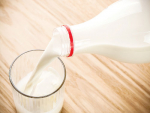 Australian dairy farmers are pleading for supermarket chains Coles and Aldi to join Woolworths in ending the sale of fresh…
"On a knife-edge," is how NZ's former high commissioner to London, Sir Lockwood Smith, describes the British government's EU exit…
With the UK's Brexit scheduled for April 1, 2019, discussions in Ireland are centred on tariffs, with a general call…
The Irish sure know how to throw a good party, as experienced last month at the National Ploughing Association event…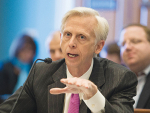 Jim Mulhern, chief executive of National Milk Producers Federation in the US, on the crucial trade agreements shaping the future…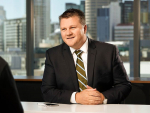 OPINION: Fonterra chief executive Miles Hurrell's open and accessible approach has brought a refreshing change at the co-op.
Federated Farmers' meat and wool council is calling for compulsory regulation of stock agents.
OPINION: The PM's unrealistic claim of a free trade agreement with the EU before the end of the year is proving…
Westland Milk Products says the DIRA is still needed, but with some changes.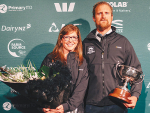 The first regional winners of the 2019 Dairy Industry Awards have been announced.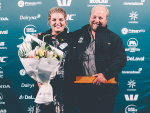 Taranaki Share Farmer of the Year winners Jacob and Leah Prankerd say entering the dairy industry awards gave them deeper…
Northland 'Tiller Talk' farmers Don and Kirsten Watson took a leap into farm ownership in 2017-18, moving to South Head…
Fonterra's Western Star butter has been judged Australia's champion butter for the seventh time.
More dairy farmers are opting for artificial breeding (AB), boosting sales for LIC.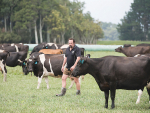 Sharemilkers are the minority among dairy and beef farmers, but in respect of NAIT they have a big role.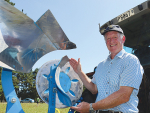 Research to help dairy farmers build up carbon in their soils to offset their farms' greenhouse gas emissions is underway.
The call for dairy farmers to prepare now for a future with smaller, more productive herds depends on access to superior dairy sires.
Two farms from the North Island east coast and one from Central Hawkes Bay are the finalists in this year's Ahuwhenua competition for the top Māori sheep and beef farm.
Hogget breeding, done correctly, can increase the number of lambs weaned on a farm each year and their lifetime performance.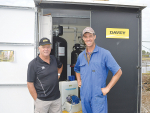 Water tests on Tatuanui farmer Johan Van Ras' farm confirmed his worst fears: quality wasn't up to scratch.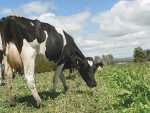 Food Conversion Efficiency is often misunderstood and overlooked, despite its role in profitability.
A Lincoln University Dairy Farm (LUDF) decision to use all AI and no bulls for mating has given "mixed" results and looks like it will be a short-lived experiment.
A closer watch will be kept on the NAIT accounts of farmers and NAIT users who choose not to record or confirm livestock movements, warns OSPRI.
Don't balls-up your ram selection is sage advice for farmers about picking sires as mating time approaches.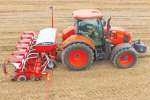 With 25 years experience of electrical seed metering, Kverneland claims it knows more about electric drive systems than any other precision seeding company.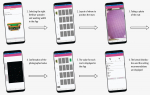 Amazone has updated its EasyCheck calibration system to allow the lateral spreading pattern of fertiliser to be quickly and easily checked in the paddock.
Waikato dairy farmer Craig Brown's Ubco all-electric bike is making him big savings on fuel and maintenance.
The new Kuhn Performer 3000, with a 3m working width, extends the existing Performer 4, 5, 6 and 7m tine/disc deep cultivator range that will cut, mix, loosen soil and consolidation it in one pass.
The German farm machinery maker Lemken says it grew its business in 2018 despite difficult trading conditions.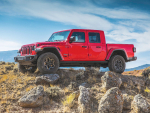 2020 will see the arrival of a Jeep aimed at tapping Kiwis' unquenchable thirst for utes, says brand distributor in…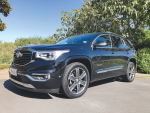 Holden is putting SUVs front and centre of its plan for the future.
The Mercedes G-Class Professional is a military-grade tough, yet smooth, vehicle.
The Ford Ranger Raptor is not the truck you buy for heavy work; payload and towing capacity are significantly less…
The after-market options for utes are extensive, but there's a big difference between a properly engineered package and a ute…
»

Latest Print Issues Online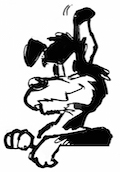 The Hound was disappointed but not surprised to see the multi-national, tax-dodging environmental group Greenpeace have another crack at NZers…
Your old mate reckons Fonterra is not the only dairy company in NZ now under pressure.
»

Connect with Rural News
A significant number of lifestyle block owners may have to pay a capital gains tax on their family home, warns…
Traditionally, bovine viral diarrhoea (BVD) has been considered a disease of cattle. But lately it has been found to cause infections…
Landcorp is paying members of its contentious environmental reference group (ERG) $1500 a day each – far more than other…
The word ozone conjures up images of big holes in the atmosphere, stronger UV light, the risk of severe sunburn…
Drones may soon be joining the armoury of weapons used to scare birds away from ripening grapes after a trial…
Nicky Hutchinson "never dreamed" of becoming 'The Boss'.