»

Featured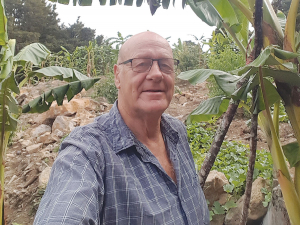 Could bananas be the next big thing in New Zealand?
Mark and Catriona White dreams were realised after they decided 12 years ago to grow organic kiwifruit.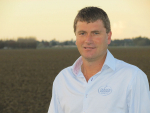 Ready-to-eat salads are proving a hit with the leading horticultural producer LeaderBrand Produce Ltd.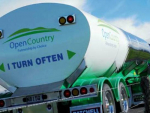 Open Country Dairy is the first anchor tenant in the Ports of Auckland (PoAL) regional freight hub that formally opened on April 30 at Northgate Business Park at Horotiu just north of Hamilton.
The infant formula industry has acted "with great responsibility and integrity" by revising its marketing code of practice, says the Infant Nutrition Council (INC) chief executive Jan Carey.
Negotiations this week in Wellington are expected to further advance a free trade agreement (FTA) between New Zealand and the European Union (EU).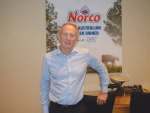 Australians' love of fresh milk is restricting the growth of the dairy industry, says Norco Dairy chairman Greg McNamara.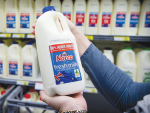 Australian dairy farmers are facing one of their most challenging years in decades, says Norco Dairy chairman Greg McNamara.
New Zealand milk will be used for a new certified organic grass-fed infant formula offering by Bubs Australia Ltd.
Animal rights activists entering Queensland farms without permission now face being fined.
Australia's last surviving iconic dairy cooperative, Norco, says it's getting enquiries daily from farmers wanting to supply it milk.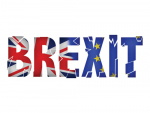 Peter Burke on the shambles in Britain's House of Commons and New Zealand's FTA talks.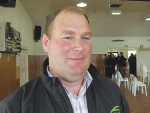 OPINION: Tensions are rising over the amount of productive farmland being taken up by forestry.
OPINION: Most of us are under the impression that all New Zealand has fertile soil that's great for growing food. It's…
OPINION: A culture of trepidation about consuming foods which have been exposed to pesticides is misleading and has sparked much confusion…
Dr Jacqueline Rowarth explains what farmers can look out for when figuring out if a product is snake oil.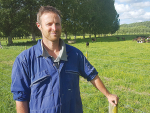 For Waikato sharemilker Philip Van Heuven, the farmer-grazier relationship is crucial to his business.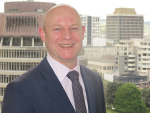 A review of biosecurity controls at New Zealand borders recommends continuously adapting new technology.
Former All Black Eric Rush recently inspired Northland farmers with an account of his rags-to-riches life.
Disruption is happening whether we like it or not, says Dave Maslen, NZ Merino general manager for markets and sustainability.
A large East Coast Māori-owned farm has the McDonald's restaurant chain to thank for its recent improvements.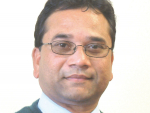 Soil damage during winter is a big issue for farmers. It coincides with high stock densities and high soil moisture conditions.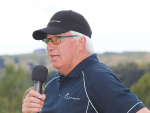 At the end of May, the winner of the Ahuwhenua Trophy for the top Māori sheep and beef farm will be announced at a gala dinner in Gisborne.
Redpath explains how to efficiently feed cows in their dairy housing.
Grass silage begins to break down once exposed to air, making steps to reduce losses crucial.
Maize silage is a maize crop cut and ensiled in a stack or bunker; commonly used as a supplement to pasture in situations where cows would otherwise be underfed.
Overgrown hooves can cause a lot of problems in goat herds including stress on joints and bacterial and fungal infections.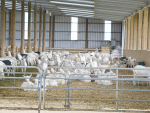 The importance of testing, managing and controlling the spread of Johne's disease (JD) in dairy goats shouldn't be underestimated.
David Dymock, livestock technical advisor with MSD Animal Health covers best practice insertion of dry cow therapy and teat sealants.
Taking a she'll-be-right attitude to leptospirosis is no longer good enough, says an international expert on leptospirosis, Associate Professor Jackie Benschop, of Massey University.
Most of New Zealand has just been through yet another long dry spell which has translated to poor feed supply and quality for both the girls in herd and R2's arriving home.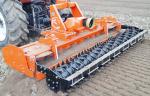 Founded in 1955, Pukekohe-based Fieldmaster is well known New Zealand-wide for its mowing and post driving equipment for the agricultural, orchard, viticulture and municipal sectors.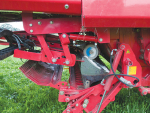 When harvesting grass silage, farmers and contractors strive to get the highest possible forage quality to increase profits.
The Alstrong Aerator enables farmers and contractors to get better pasture growth by aerating the upper levels of paddocks, says the national distributor, the Duncan division of Giltrap Engineering.
It's not only the rural sector coming under pressure to clean up its environmental footprint.
John Deere's HarvestLab 3000 system has won the company a European Land and Soil Management Award at a Forum for Agriculture event.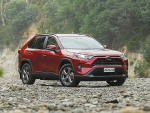 Toyota's recently launched, fifth generation RAV4 is said to build on its 25-year legacy with its charismatic design, improved performance,…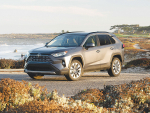 Toyota NZ has unwrapped the 2019 RAV 4, the SUV first seen in boxy guise 30 years ago at the…
Mahindra, seeking to reintroduce its products to Kiwis, recently took motoring journalists on a day-long drive from Auckland to Rotorua,…
While 2018 heralded the arrival of the long-awaited Mercedes X-Class ute, early 2019 brought with it the cream of the…
You wouldn't credit a 6.1L Chevy small-block V8 with a fuel economy figure of 7.8L/100km but that's the figure displayed…
»

Latest Print Issues Online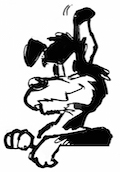 It's no wonder your canine crusader rolls his eyes whenever he hears about public servants developing new ideas.
Your old mate reckons plenty of the current crop of MPs in Parliament would struggle to read, let alone make laws for…
»

Connect with Rural News
Soaring butter prices may see next season's milk price go beyond $7/kgMS – even as high as the mid sevens.
A small organic farm in South Auckland has become the first NZ recipient of DeLaval's new robotic milking system, the…
Bert Quin, managing director of Quin Environmentals (NZ) Ltd and owner of the fertiliser company Quinfert on why we need…
Mark Daniel on what's new in machinery for the vineyard.
New Holland Agriculture has introduced the new Braud 9000 series to its portfolio of self-propelled grape harvesters, with the 9090L…
Initially designed to assist fertiliser spreading trucks operating on steep New Zealand hill country, TracMap's GPS guidance and job management…