»

Featured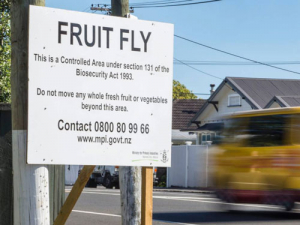 A second Queensland fruit fly has been discovered on Auckland's North Shore.
Mid-Canterbury farmer John Evans is reaping the benefits of native plantings on his farm, in the form of improved pollination and pest control.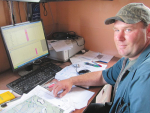 Six commercial farms have been destroyed by the huge fire in the hills southwest of Nelson, according to Federated Farmers.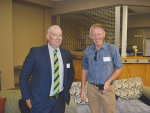 Dairy farmers are concerned about the Government's fair pay working group recommendations, says Feds dairy chairman Chris Lewis.
Compliance means not only meeting the requirements of the regulator, but also the expectations of society.
Hundreds of dung beetles have been released on the Wither Hills Farm Park in Blenheim.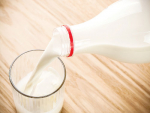 Australian dairy farmers are pleading for supermarket chains Coles and Aldi to join Woolworths in ending the sale of fresh…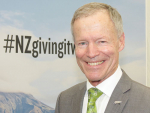 "On a knife-edge," is how NZ's former high commissioner to London, Sir Lockwood Smith, describes the British government's EU exit…
With the UK's Brexit scheduled for April 1, 2019, discussions in Ireland are centred on tariffs, with a general call…
The Irish sure know how to throw a good party, as experienced last month at the National Ploughing Association event…
Milk processors in Australia, including Fonterra, could soon be slapped with a mandatory code of practice.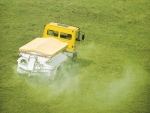 Many people know overuse of fertiliser harms the environment, but that shouldn't make 'fertiliser' a dirty word.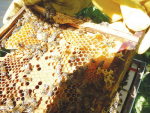 Jane Lorimer, president of NZ Beekeeping explains why she opposes the proposed commodity levy on honey.
Farmers are out of patience with local and regional councils treating them as cash cows.
A survey of ExportNZ members shows exporters are feeling anything but well about what the Government intends to deliver in…
OPINION: Volatility? What volatility? Farmers are asking as global dairy prices rose for the fifth consecutive Global Dairy Trade (GDT)…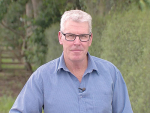 More dairy farmers are opting for artificial breeding (AB), boosting sales for LIC.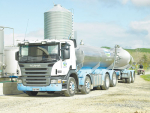 Soil moisture is now decreasing nationwide but Fonterra's latest Global Dairy Update shows milk collection was up 4% to December…
An agri-leadership course held recently had secondary students 'buzzing' about career opportunities in agriculture — even though many already came…
A slice of New Zealand's agricultural history is for sale in the form of AgResearch's Winchmore Research Station, northwest of…
Blockchain and distributed ledger technologies have the potential to help our primary industries capture high-value niches, according to a new…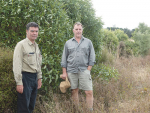 Mid-Canterbury farmer John Evans is reaping the benefits of native plantings on his farm, in the form of improved pollination and pest control.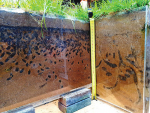 A greater Wellington council officer is "really proud" of dairy farmers in the region who have backed a scheme to release dung beetles.
Dairy cows in all regions are affected by heat stress during summer. The comfort zone of a cow is 4-20°C, about 10-15° lower than the comfort zone of a human.
A Hawkes Bay project aimed at cutting nitrogen losses has provided challenges and lessons for its farmers involved.
Plantain could 'save' some Manawatu dairy farmers faced with cutting nitrogen losses from pasture by 60%, comments DairyNZ.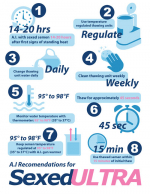 It is true that the current frozen sexed semen product SexedULTRA 4M is the result of almost three decades of research and development.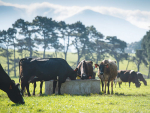 Liver damage caused by Facial Eczema severely impacts animal welfare and productivity, yet many farmers are not sufficiently supplementing their cows to protect against it.
With animal welfare a key aspect of livestock farming, treatments to prevent flystrike and kill lice are crucial in sheep flocks.
Herd testing, whether it heralds good or bad news, is ultimately good for a farm's viability and for a farmer's peace of mind.
The bonus of split calving is that you can match feed supply with feed demand throughout the year, says Neville Porteous of Te Arai Farms in lower Northland.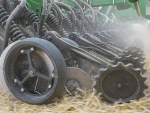 The John Deere 750A All-Till drill is a popular choice in New Zealand, offering high outputs in conventional, minimal and no-till regimes and precise seed placement.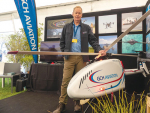 The world may be going all-out on electric vehicles, but GCH Aviation, Christchurch, is trialling a large, gas turbine-powered drone to service farming clients.
To farm more sustainably and profitably, many farmers and contractors are exploring the advantages offered by strip-tilling.
After 25 years in electrical seed metering, Kverneland claims more knowledge in electric drive systems than any other precision seeding company.
A new range of trailed and self-propelled sprayers from German manufacturer Horsch is now available in New Zealand from distributor Norwood.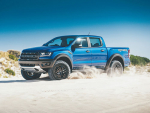 The Ford Ranger Raptor is not the truck you buy for heavy work; payload and towing capacity are significantly less…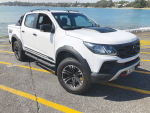 The after-market options for utes are extensive, but there's a big difference between a properly engineered package and a ute…
Here's our 2018 car of the year.
Having driven the 2019 Subaru Forester at Queenstown and through the Bendigo Station at the media launch in August, your…
Toyota has restyled the 14 wide-bodied variants of its 21-model Hilux ute range, as the maker celebrates the iconic workhorse's…
»

Latest Print Issues Online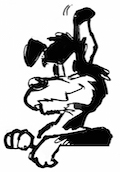 The Hound was disappointed but not surprised to see the multi-national, tax-dodging environmental group Greenpeace have another crack at NZers…
Your old mate reckons Fonterra is not the only dairy company in NZ now under pressure.
»

Connect with Rural News
A New Zealand Herald columnist, who questioned the retirement of former Fonterra chairman John Wilson in July last year, is…
Former Fonterra chairman John Wilson was farewelled in Hamilton today by family, co-op colleagues, farmers and friends.
Interest in once-a-day (OAD) milking is rising, says DairyNZ senior scientist Dr Paul Edwards.
The word ozone conjures up images of big holes in the atmosphere, stronger UV light, the risk of severe sunburn…
Drones may soon be joining the armoury of weapons used to scare birds away from ripening grapes after a trial…
Nicky Hutchinson "never dreamed" of becoming 'The Boss'.