»

Latest Print Issues Online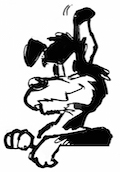 Your canine crusader reckons it is ironic – and highly appropriate – that Shane Jones' $3 billion electoral slush fund…
Over the years, a mate of the Hound's has always been quick to point out to him people in roles…
»

Connect with Rural News
State-owned food certifier AsureQuality is stepping into halal audit and accreditation.
Fonterra is receiving a $550 million cash boost following the sale of its 50% stake in pharmaceutical maker, DFE Pharma.
The New Zealand order of merit awarded to Tirau farmer Tony Wilding in the New Years Honours List has been…
The impetus behind developing the Klima stripper back in 2007 was a continual lack of labour during the pruning season.
Mark Daniel on what's new in machinery for the vineyard.
New Holland Agriculture has introduced the new Braud 9000 series to its portfolio of self-propelled grape harvesters, with the 9090L…