»

Featured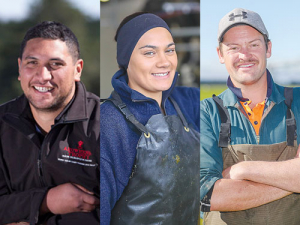 Three young Māori farmers will compete in late May for the title of Young Māori Farmer of the year.
The Government has allocated "an extraordinarily small sum" to strengthen Biosecurity, National's spokesperson for Agriculture Nathan Guy says.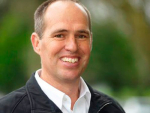 Substance abuse problems, timekeeping and the attitude of young people entering workforce must be addressed for the future of the horticulture industry, says Vegetables NZ Inc. chairman Andre de Bruin.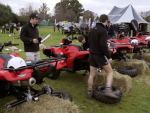 Heartland Bank is teaming up with NZ Young Farmers in a bid to support young people at the forefront of the rural industry.
The gumboots have been put away and the shoes have been shined in anticipation of the dairy industry's most prestigious awards event, happening this Saturday in Invercargill.
WorkSafe is warning employers that fatigue from long hours of work must not compromise worker safety.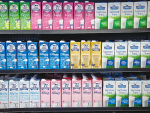 Australian dairy farmers produced an estimated 650 million litres in March, an increase of 2% on March 2017.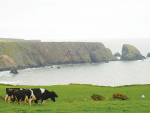 A fodder crisis is forcing Irish dairy farmers to buy feed from other farmers around the country.
The growth of Australia's dairy industry is now down to the two main players Fonterra and Saputo, says dairy analyst…
Listed Australian dairy processor Bega Cheese attracted an extra 100 million litres of milk during the second half of last…
Canadian processor Saputo, on the verge of becoming Australia's largest dairy player, looked at investing in New Zealand 16 years…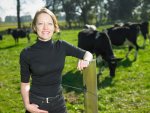 National river quality trends give cause for optimism, according to Land and Water Aotearoa (LAWA).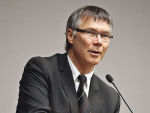 At times it is hard not to believe the meme that 'Minister of Everything' David Parker really does hate farmers…
Some assertions made in the Rural News editorial, 'Get with the programme' on April 3, 2018 were unfair, wildly untrue…
Dairy farmers are spooked and they have every right to be.
The US dairy industry is now facing a challenging, unpredictable future under Trump.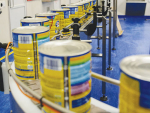 The Ministry for Primary Industries and the New Zealand Government over time have done an excellent job of building the…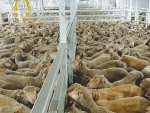 Australians' outrage at scenes of dead and dying sheep on ships to the Middle East is forcing exporters to shape…
A new screen that allows effluent to be better applied to pastures has won IrrigationNZ's Irrigation Innovation Award for 2018.
New Zealand agriculture may soon feel the waves from intensifying trade conflict between the US and China.
Alliance Group recently hosted overseas chefs and writers in an effort to differentiate its products and position itself as a…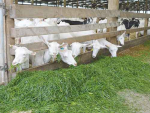 Caprine arthritis encephalitis (CAE) is a disease of goats caused by a virus.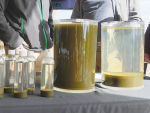 If every farm in New Zealand used the new ClearTech system for harvesting clean water from dairy effluent, NZ would save 42 billion litres of freshwater each year.
Three young Māori farmers will compete in late May for the title of Young Māori Farmer of the year.
Worldwide, more people drink goat milk than any other.
UK company Agrimin Ltd, maker of trace element boluses for cattle and sheep, has launched its products in New Zealand through its subsidiary Agrimin NZ Ltd.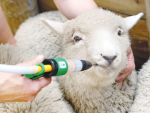 Livestock monocultures and inappropriate drenching practices are helping raise internal parasite resistance to triple combination drenches, says AgResearch.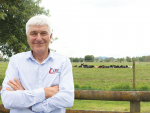 New Zealand's 4.8 million milking cows excrete 1000 tonnes of nitrogen a day in their urine, and 200 tonnes of this end up in groundwater, says CRV Ambreed.
With dry off date just around the corner for the vast majority of spring calving herds, it is easy to assume the next few months leading up to spring presents an opportunity to relax and take a breather.
Good Autumn growth sets the scene for maximum growth rates in beef cattle post-weaning, but beware worms in pasture, warns Paul McKee, an animal health technical manager at Ravensdown.
A calm temperament in ewes improves ovulation rate and successful pregnancies, according to a study published by The University of Western Australia (UWA).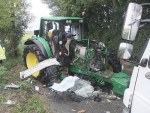 Race and rally drivers', do it, airplane passengers do it, even the Fonterra tanker drivers do it — so why is it that most farmers and contractors don't appear to see the need to wear a seat belt?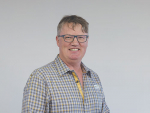 Lexus and Farmlands, the country's largest rural supplies co-operative, have a new partnership.
On the heels of the BigBaler 1270 and 1290 Plus release in 2016, New Holland Agriculture has launched a full line of BigBaler Plus balers.
Valtra's Unlimited Design Studio is known for taking tractor customisation to the next level, with upgrades to paint, leather interior, high-end audio and the odd exhaust stack.
Northland farmer Ivan Stanisich has a herd of 215 milking cows, a 40ha avocado orchard and in his spare time is developing another 37ha of avocados.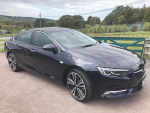 The question often asked about the new Commodore is, "will Aussies accept a German car as a replacement for Commodores…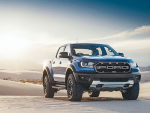 The Ford Ranger ute has been remarkably successful since its launch, but until now, wanabee Ranger owners who wanted to…
Toyota is changing the way it sells new vehicles, notably by moving away from commission-paid sales staff and haggling over…
It doesn't seem too long since Hyundai was the new kid on the block, but the last decade has seen…
A limited-edition Holden Colorado — just 100 units nationwide — will become the prized possession of a select bunch of…
»

Latest Print Issues Online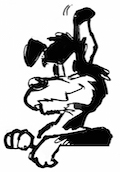 The Hound notes that former ag minister Nathan Guy is settling into the role of opposition MP and having a…
It takes a bit to make your canine crusader raise his eyebrows at the hypocrisy of these do-gooder outfits with…
»

Connect with Rural News
Race and rally drivers', do it, airplane passengers do it, even the Fonterra tanker drivers do it — so why…
An Environment Court judge has slammed Federated Farmers for pursuing a case regarding limitation on the use of GE in…
Former Fonterra director Leonie Guiney is not ruling out another tilt at a co-op directorship.
The word ozone conjures up images of big holes in the atmosphere, stronger UV light, the risk of severe sunburn…
Drones may soon be joining the armoury of weapons used to scare birds away from ripening grapes after a trial…
Nicky Hutchinson "never dreamed" of becoming 'The Boss'.