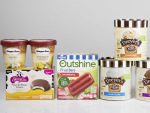 The new owner of Tip Top Ice Cream, Froneri is paying over $6 billion for Nestle's US ice cream business.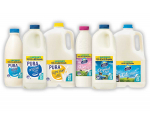 Chinese dairy giant Mengniu has become one of Australia's major dairy processors with a brace of recent purchases.
America's biggest milk producer, Dean Foods, has filed for bankruptcy and is planning to sell assets.
Australia's oldest dairy company will be selling milk and other products in renewable cartons from next month.
US dairy exporters keep finding new markets for cheese and dairy ingredients despite facing trade tensions.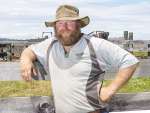 This past year for OSPRI has seen rebuilding.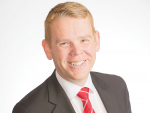 Lincoln University says it is delighted that the Minister of Education has approved $80 million for new science facilities as…
Isolation combined with the pressure of running a business from home means some farmers are putting their own wellbeing and…
New Zealand needs to do a better job of telling its story in India, said a speaker at a New…
Meat processing company Alliance has started an employee support programme aimed at getting colleagues to look after each other and…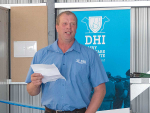 New Zealand's first professional dairy cow hoof trimmer has fulfilled a long-held dream, setting up a training institute to bring internationally recognised standards of hoofcare to the industry.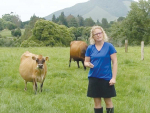 Facial eczema in dairy cattle can cause significant production losses without visible symptoms, says a new group formed to raise awareness of the disease.
Most clinical mastitis occurs over calving, so if you've had a good spring, you probably feel like you're in the clear.
A new report warns that a virus decimating parts of the global pork industry could spread to more countries next year.
Most of the damage caused by facial eczema (FE) is subclinical (no obvious external signs) and goes unnoticed until it's too late, comments Agritrade.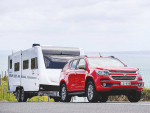 In a move to demonstrate the capability of its vehicles, Holden recently put the talk to one side and 'walked…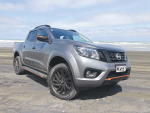 Midway through its product life cycle the Nissan Navara has had a cosmetic makeover and some upgraded technology.
The Holden Colorado Z71 will be seen with new features when the 2020 model arrives at dealerships in November.
Toyota New Zealand has broadened its Hilux range with a new entry level two-wheel drive, the WorkMate, aimed at buyers…
Subaru's latest SUV offering fills a need for drivers looking for something smaller and a little more potent than your…
»

Latest Print Issues Online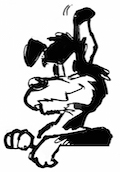 The Hound notes that one of the country's poorest financially performing state-owned enterprises – the Government farming entity Landcorp (or…
Your old mate hears that the antics of the Government – especially the NZ First component – are fuelling motivation…
»

Connect with Rural News
A Fonterra executive has announced her resignation, nine months after joining the co-op.
Ketosis in any of its forms can lead to sudden and catastrophic loss levels at kidding time.
Fonterra's poor performance is driving institutional investors away from the co-op.
The impetus behind developing the Klima stripper back in 2007 was a continual lack of labour during the pruning season.
Mark Daniel on what's new in machinery for the vineyard.
New Holland Agriculture has introduced the new Braud 9000 series to its portfolio of self-propelled grape harvesters, with the 9090L…