»

Latest Print Issues Online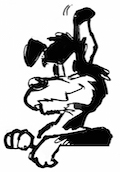 OPINION: Your old mate has long argued Landcorp's farming business – Pamu – is a bigger dog than he is.
OPINION: Your canine crusader shakes his head at the complete lack of practical and real-world knowledge in both government and…
OPINION: It's been a bad week for Fonterra.
OPINION: Immune system support and disease prevention are top of mind for Americans stuck at home during Covid lockdowns and…
»

Connect with Rural News
Fonterra announced today that it will lift its 2020/21 forecast Farmgate Milk Price range to $6.90 - $7.50/kgMS.
Farmgate milk prices offered by processors continue to soar on the back of strong global demand for dairy products.
Fonterra says new analysis showing New Zealand dairy farms having the lowest carbon footprint in the world is a result…