»

Featured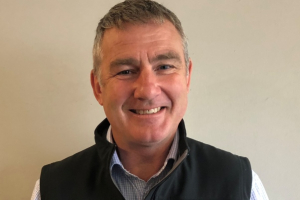 In anticipation of on-going growth, international seed business Germinal has appointed Andrew Miller as its sales manager.
The Government is offering tax relief measures for farmers in drought-affected areas.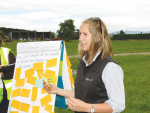 Telling the real dairy story is crucial in being able to attract the next generation of farm staff, scientists and rural professionals, says DairyNZ consulting officer Anna Arrends.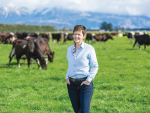 Westland Milk Products' (WMP) chief executive says the co-op may in future look beyond the cow in the products it makes.
IrrigationNZ is back on farms this summer testing irrigation systems to help farmers improve the efficiency of their water applications.
A new strain of the rabbit haemorrhagic disease (calicivirus) is working as well as hoped since its release in Australia last autumn.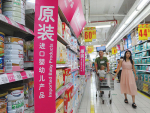 While overall dairy exports from New Zealand and Australia are declining, the European Union is showing strong export growth, says…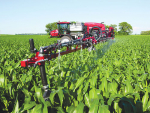 A move in the EU over licensing the use of glyphosate is bothering the farming industry.
Fonterra's short reign as Australia's biggest milk processor could be over early next year.
Brexit presents "the biggest seismic change" to the dairy industry in the UK, says Tomas Pietrangeli, UK managing director of…
Canadian dairy company Saputo says its acquisition of Murray Goulburn will add to and complement the activities of its dairy…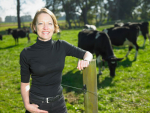 Food and environmental activists are on record as suggesting New Zealand should be ruminant-free to create a cleaner greener country.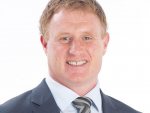 Brent Love, director farm enterprise at KPMG, explains how to make it in dairy for 20-somethings.
At least 59% of the public surveyed has a favourable opinion of dairying and 90% of media coverage of dairying…
Debate continues about what primary sector activities will be 'best' for New Zealand.
"Uncertainty is the only certainty there is and knowing how to live with insecurity is the only security."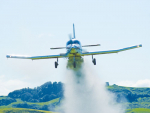 Exploring the uses, benefits and recent developments of fertiliser will be a key feature of the East Coast Farming Expo…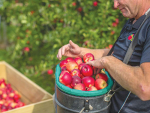 Syndicate agricultural investor MyFarm is moving into apples, looking for $13 million from investors to set up Rockit apple orchards.
A chance find of suspicious mould in hay on a Fairlie beef farm has led to the discovery of a…
Landcorp is to sponsor the Ahuwhenua Trophy, which recognises excellence in Maori dairy and sheep and beef farming.
Lincoln Agritech has unveiled an advanced optical nitrate sensor for groundwater which it says will bring a paradigm shift in…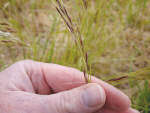 This is a busy time of year on the Mount Beautiful Vineyard, at Spotswood, North Canterbury.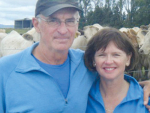 The current meat industry model is "cannibalistic," says Mike Barton, of Glen Emmreth Farm, near Taupo.
It's not always easy making sure your staff enjoy coming to work, right?
Getting good staff is just one of the challenges faced by dairy farming businesses. But are we doing enough as employers to create environments where good people want to work?
Similar to a high breeding worth cow, a high genetic merit ryegrass cultivar won't fulfil its potential if it's not managed properly.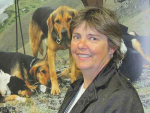 With more women working in farming, more are contracting the disease leptospirosis, says the president of Rural Women NZ, Fiona Gower.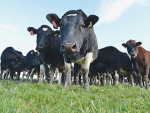 Mycotoxins threaten animal health and producer profits, so identifying and addressing these hidden challenges is important for farmers.
The health and longevity of commercial ram teams is an area where farmers can spend a small amount of time and attention to make a big impact.
Leptospirosis is still severely under-reported, says a researcher of the disease.
Pareora dairy farmer Peter Collins has paid tribute to the man at the centre of the Mycoplasma bovis outbreak in helping him set up his huge new dairy barn system.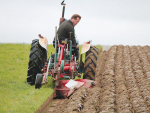 It last happened 60 years ago: the Deep South hosted the final of the NZ Ploughing champs in 1958.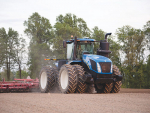 New Holland is now offering its Auto Command continuously variable transmission on the T9 Series tractors.
What a year it's been for anyone interested in technology.
German harvester manufacturer Claas, known for the rubber track system it developed 30 years ago, went on to refine it.
The Valtra T254 Versu won the coveted Tractor of the Year 2018 (TOTY) and Best Design 2018 awards at Agritechnica 17 last month in Hannover, Germany.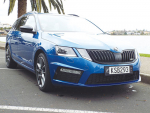 Buying a house, horse or car is often about first impressions, so the first look at the Skoda Octavia RS…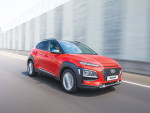 Following the meteoric rise in the SUV market over the last decade, Korean manufacturer Hyundai has launched a small SUV.
LDV distributor Great Lake Motors says it expects to shake up New Zealand's ute market with its new LDV T60.
With the compact SUV sector making up 20% of the total SUV market, it's not surprising to see Toyota launching…
When you tell your golfing buddies that you've just come back from the launch of the Range Rover Velar, they…
»

Latest Print Issues Online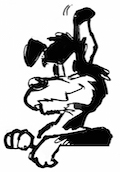 The Hound likes moves by the Australian government to pass a law that will force animal rights activists to hand…
This old mutt reckons Fonterra shareholders council chairman Duncan Coull has done nothing to dispel the oft-heard claim that his…
»

Connect with Rural News
As we say farewell to another year it is time again for the annual review of 2017 in the primary…
What a year it's been for anyone interested in technology.
Exploring the uses, benefits and recent developments of fertiliser will be a key feature of the East Coast Farming Expo…
The word ozone conjures up images of big holes in the atmosphere, stronger UV light, the risk of severe sunburn…
Drones may soon be joining the armoury of weapons used to scare birds away from ripening grapes after a trial…
Nicky Hutchinson "never dreamed" of becoming 'The Boss'.