»

Latest Print Issues Online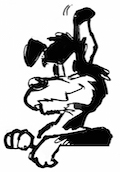 OPINION: This old mutt is getting somewhat tired of multi-national, tax-dodging, fund-raising group Greenpeace always given front and centre mainstream…
OPINION: A mate of yours truly is questioning exactly why the Māori ag sector have been given special budget funding by…
OPINION: Irish farmers can now swipe right on a tinder type dating app for cows!
OPINION: Cows are the favourite target of vegans, Greenpeace, the Green Party and plant-based food advocates.
»

Connect with Rural News
BNZ aims to have a $10 billion sustainability financing portfolio by 2025.
Waikato's newest milk processing plant is on track to start operating in July next year.
Ron and Amy Baker are a busy couple. They are not only the owners of a 60ha dairy farm on…