»

Featured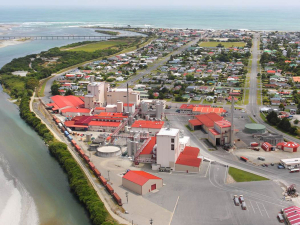 The sale of Westland Milk to Chinese company Yili is now complete.
Third generation North Canterbury farmer Roscoe Taggart believes that continuous innovation is vital for sustainable arable farming.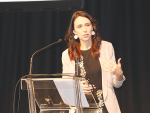 Economically, New Zealand is entering a dramatic era of unprecedented change, Prime Minister Jacinda Ardern told the Federated Farmers conference.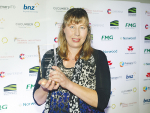 Oamaru vet Dr Merlyn Hay, who in 2017 outed Mycoplasma bovis on an Oamaru dairy farm, won the premier award at the Feds conference.
Farmers are being assured that any spying on grazing practices on farm this winter won't upset stock.
"Women's and babies' lives are at risk and we want action," says Penny Mudford, Rural Women New Zealand (RWNZ) national chair.
With the US dairy industry now it in its fifth year of low prices and third year of trade wounds, president and CEO…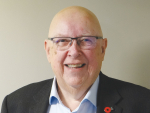 Ireland, often a source of skilled farm machinery operators for rural contractors in New Zealand, is facing even worse driver shortages…
The largest milk powder producer in the US, DairyAmerica is coming back to Global Dairy Trade (GDT), re-launching skim milk powder…
New Zealand milk will be used for a new certified organic grass-fed infant formula offering by Bubs Australia Ltd.
Animal rights activists entering Queensland farms without permission now face being fined.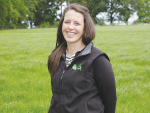 OPINION: It can only get harder to farm during the next 10 to 20 years — but pasture-based mitigation techniques can…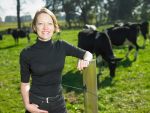 OPINION: A misreported study from Denmark could spoil New Zealand's reputation, or create health worries which are unfounded.
OPINION: The current NZ farming system is no longer profitable and does not meet modern standards. It's time for an…
It can only get harder to farm during the next 10 to 20 years.
OPINION: Damien O'Connor is never one to shy away from speaking his mind and ruffling a few feathers, and in…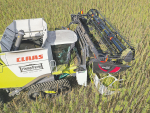 The New Zealand hemp industry appears to be coming of age.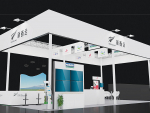 Waikato Milking Systems will this month exhibit at China's biggest rural trade show.
Demand will rise for existing kiwifruit orchards as a result of Zespri granting its annual quota of new licences for…
Agriculture Minister Damien O'Connor says there is unlikely to be much growth in production in the dairy sector in the…
A new system is being developed for tracing tagged velvet as it moves through the supply chain.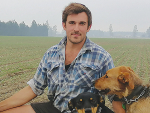 Third generation North Canterbury farmer Roscoe Taggart believes that continuous innovation is vital for sustainable arable farming.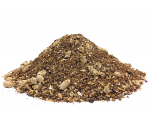 A new calf cereal with no palm kernel expeller (PKE) is on sale for the calving season, says developer Agrifeeds.
Waikato grazier James Reeves is an advocate for electronically tagged animals and keeping NAIT account up to date, says OSPRI.
The New Zealand seed company Agricom last week won a major national prize for its Ecotain environmental plantain.
Kiwi farmers are more engaged practically in their local environmental issues, compared to some farmers visited recently by a Nuffield farming scholar.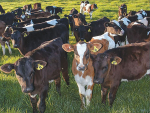 Three ways you can prepare for the onrush of the calving season will shore up your abilities, says DairyNZ.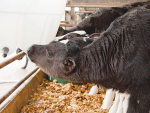 Achieving the best calving season requires good planning and preparation, says DairyNZ. Here's how to do just that.
MSD Animal Health's regional technical advisor/vet, Kim Kelly explains how to reduce the risk of your calves getting scours.
Poor udder quality in many New Zealand cows contributes to them being culled in their first and second lactations, imposing an unsustainable cost, says a visiting expert.
Massey veterinarian Kate Griffiths recently outlined the results of a six year trial looking at the ability of a ewe to survive as a productive animal until she is culled for age.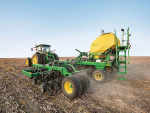 John Deere has introduced a redesigned version of the N500C series air drill.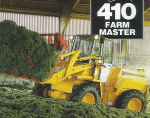 JCB's Farm Master heavy loader range is pretty impressive.
Baseball caps, overalls and jackets are a familiar aspect of aftermarket promotion. But Fendt has taken an interesting step further.
German manufacturer Fendt has released details of its new sixth generation 900 series tractors, which will be a big focus at Agritechnica later in the year.
Forage harvester maker Claas is celebrating 20 years of its Liner four-rotor swather.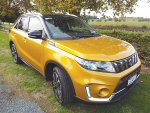 Just why is the Suzuki Vitara so popular in New Zealand? Mark Daniel found out as he test drove the…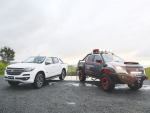 With saloon cars fading on buyers' radar, Holden is confirming its focus on the ute and SUV market.
Always very capable, the Mitsubishi Triton has had a loyal following in New Zealand, even with its slightly off target…
Toyota's massive site in the automotive precinct at Fieldays will showcase its extensive range of SUVs.
Holden New Zealand has revealed its own home-grown concept to go on display at Fieldays – the Colorado ROX.
»

Latest Print Issues Online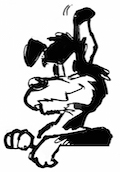 This old mutt notes that millionaire Hollywood producer and advocate for mung bean farming James Cameron is happy to fly…
A mate of the Hound reckons some major agricultural companies wanting to promote their ideas and services could learn from…
»

Connect with Rural News
Farmers are bracing for a major animal rights campaign against their winter grazing practices.
Fonterra has pulled the plug on another investment overseas as the co-op continues to rebuild its balance sheet.
Fonterra says there has been really positive feedback to the inaugural June round of a new Fixed Milk Price scheme…
Mark Daniel on what's new in machinery for the vineyard.
New Holland Agriculture has introduced the new Braud 9000 series to its portfolio of self-propelled grape harvesters, with the 9090L…
Initially designed to assist fertiliser spreading trucks operating on steep New Zealand hill country, TracMap's GPS guidance and job management…