»

Featured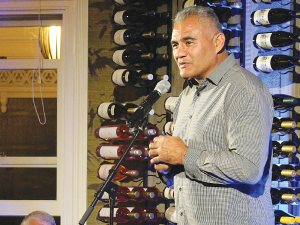 Former All Black Eric Rush recently inspired Northland farmers with an account of his rags-to-riches life.
David Dymock, livestock technical advisor with MSD Animal Health, on how best to manage your herd at dry-off.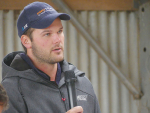 Runners-up for the Canterbury/North Otago Sharemilker of the Year title are Shaun and Andrea Wise, who contract milk 590 cows for Dairy Holdings on a 134ha Rangitata Island property.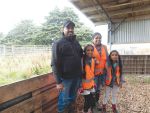 A Buddhist couple whose personal philosophy forbids them owning cows has taken out the Canterbury/North Otago Share Farmer of the Year title.
The West Coast may be Westland Milk Products territory but that hasn't prevented Fonterra from stepping in to help with the cleanup following the torrential rain and flooding of late March.
A small organic farm in South Auckland has become the first NZ recipient of DeLavals' new robotic milking system, the VMSTM V300.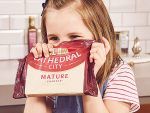 Canadian dairy giant Saputo is continuing its global buying spree, stitching up a deal to buy the listed UK company…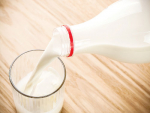 Australian dairy farmers are pleading for supermarket chains Coles and Aldi to join Woolworths in ending the sale of fresh…
"On a knife-edge," is how NZ's former high commissioner to London, Sir Lockwood Smith, describes the British government's EU exit…
With the UK's Brexit scheduled for April 1, 2019, discussions in Ireland are centred on tariffs, with a general call…
The Irish sure know how to throw a good party, as experienced last month at the National Ploughing Association event…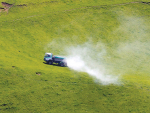 Bert Quin, managing director of Quin Environmentals (NZ) Ltd and owner of the fertiliser company Quinfert on why we need…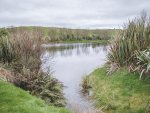 OPINION: Most of us are under the impression that all of New Zealand has fertile soil that's great for growing…
The Government has a clear message for farmers: ignore climate change at your peril.
OPINION: There were clear winners and losers in this year's regional field days circuit.
OPINION: The Parliamentary Commissioner for the Environment's (PCE) recent comprehensive report: "Farms, Forests and Fossil Fuels" shows the clear way…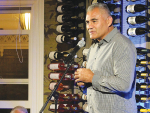 Former All Black Eric Rush recently inspired Northland farmers with an account of his rags-to-riches life.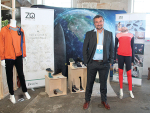 Disruption is happening whether we like it or not, says Dave Maslen, NZ Merino general manager for markets and sustainability.
A large East Coast Māori-owned farm has the McDonald's restaurant chain to thank for its recent improvements.
Obtaining premium prices to pay for higher costs of production is the next challenge for farmers, says Rabobank dairy analyst…
Hamilton dairy biotech company Quantec has won the top award at the annual Natural Health Products NZ awards for the…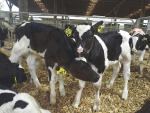 The fertility breeding value is a genetic assessment of future cow fertility and it works, says DairyNZ senior scientist Dr Chris Burke.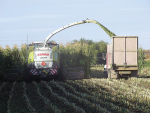 The long summer dry has meant many farmers are now focused on how they can increase pasture cover levels while still meeting cow condition score targets.
Ballance Agri Nutrients' farm environment planning tool MitAgator last month won the Smart Farming Award at the South Island Agricultural Field Days at Kirwee.
Many very large food companies, particularly in the US, are struggling to adjust to the changing tastes of consumers, says Nick Fereday, RaboResearch senior analyst consumer foods.
Farming is a three-generation family affair for the Haywards of Mt Horrible, near Timaru.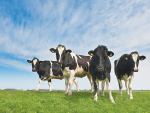 David Dymock, livestock technical advisor with MSD Animal Health, on how best to manage your herd at dry-off.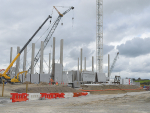 Farmers spend many hours planning their lives around the farming year, but often health and safety is left out.
Herd improvement company CRV Ambreed claims its 2019 bulls offer farmers great options.
An update meeting on Mycoplasma bovis in Hamilton earlier this month, threw up several questions, not least where were all the farmers?
Now is the time for dairy farmers to develop a pasture 'road map' to ensure they have enough feed to take their farms through calving to the balance date in mid-September.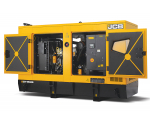 Erratic weather and seismic events, more frequent these days, are prompting many farmers to have standby generators on site.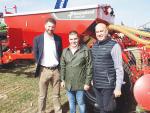 Now part of the Kubota Corporation, machinery manufacturer Kverneland is on a roll, particularly with new products coming to market.
Crop establishment, particularly various ways of doing it, was the focus of a recent field day near Taupo.
Applying chemicals to arable or grassland crops has many variables — differing chemical formats and target volumes, and forward speeds that vary with undulating terrain.
Matamata farmer Matthew Zonderop says he's never looked back since he started using a Tow and Fert unit about three years ago.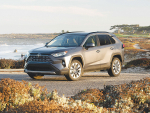 Toyota NZ has unwrapped the 2019 RAV 4, the SUV first seen in boxy guise 30 years ago at the…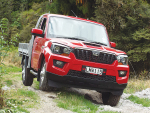 Mahindra, seeking to reintroduce its products to Kiwis, recently took motoring journalists on a day-long drive from Auckland to Rotorua,…
While 2018 heralded the arrival of the long-awaited Mercedes X-Class ute, early 2019 brought with it the cream of the…
You wouldn't credit a 6.1L Chevy small-block V8 with a fuel economy figure of 7.8L/100km but that's the figure displayed…
2020 will see the arrival of a Jeep aimed at tapping Kiwis' unquenchable thirst for utes, says brand distributor in…
»

Latest Print Issues Online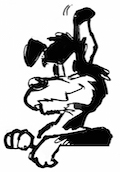 PM Jacinda Ardern may have many talents, but an understanding of business is clearly not one of them.
Your canine crusader admires those people in high positions who do not take their own self-importance too seriously and are…
»

Connect with Rural News
Soaring butter prices may see next season's milk price go beyond $7/kgMS – even as high as the mid sevens.
OPINION: Breeding worth (BW) was introduced decades ago and has served farmers well as a breeding guide – or has…
A system that kills the E. coli and other bacteria in farm dairy effluent has taken first prize in the…
New Holland Agriculture has introduced the new Braud 9000 series to its portfolio of self-propelled grape harvesters, with the 9090L…
Initially designed to assist fertiliser spreading trucks operating on steep New Zealand hill country, TracMap's GPS guidance and job management…
Italian specialist tractor manufacturer SAME, part of the SDF Group, used the recent EIMA 18 Expo in Bologna, to roll…