»

Featured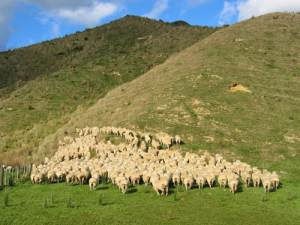 Sheep and cow numbers fell but beef cattle numbers rose last year.
NZ Kiwifruit Growers (NZKGI) is creating a new role of labour coordinator as it envisages another seasonal labour shortage this year.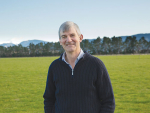 The unusually wet summer so far means a flush of feed NZ-wide, says Alliance Group chairman Murray Taggart.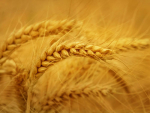 Cropping farmers have had to put up with an unusually wet start to summer.
Canterbury farmer John Nicholls last month became the second farmer-nominated candidate to win a seat on Fonterra's board.
As barbeque season gets into full swing, New Zealand researchers are investigating whether certain kinds of red meat could actually protect against heart disease.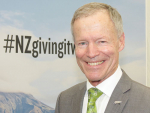 "On a knife-edge," is how NZ's former high commissioner to London, Sir Lockwood Smith, describes the British government's EU exit…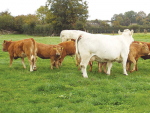 With the UK's Brexit scheduled for April 1, 2019, discussions in Ireland are centred on tariffs, with a general call…
The Irish sure know how to throw a good party, as experienced last month at the National Ploughing Association event…
Milk processors in Australia, including Fonterra, could soon be slapped with a mandatory code of practice.
A large Australian dairy processor may soon be broken up and sold.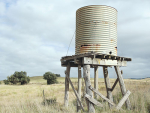 Local Government Minister Nanaia Mahuta outlines the Government's moves to ensure safe drinking water and to reduce environmental damage from…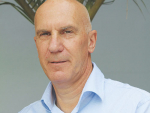 Spare a thought for soil — arguably our most underappreciated natural resource.
OPINION: If you're thinking of holidaying in Britain and love theatre, skip the theatres of London's West End and head…
New Zealand, a country of 4.7 million, produces enough food for 50 million people. But with 9 billion mouths to…
OPINON: Fonterra doesn't have the capital to take Tip Top to its next phase, so selling it now may be…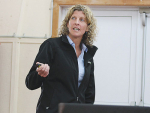 The extra and hidden costs of bringing in feed can often mean increased milk production, but not increased operating profit.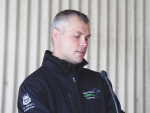 Owl Farm uses proven research and good practice and, importantly, encourages young people into the dairy industry.
A total of 393 entries are in for the 2019 New Zealand Dairy Industry Awards.
New Zealand and Australia share many problems in common in their dairy industries, says Professor Yani Garcia from Sydney University.
China remains the key to where the global marketplace is heading in dairy prices, says Westpac economist Anne Boniface.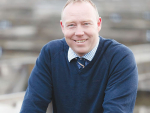 Farmers are reported to have joined a Red Meat Profit Partnership (RMPP) Action Group at Rangiwahia to upskill the people in their businesses and boost their profitability.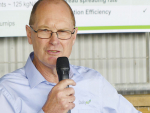 Farmers will have to look at their fundamental farming systems if they are to meet future nitrogen leaching limits, claims DairyNZ science manager Dave McCall.
No one is more passionate about breeding better dairy cows than Ray Lawrence, Taranaki.
Otorohanga farmers Michael and Claire Newson have a passion for the quintessential New Zealand farm and family lifestyle.
Don't underestimate how much water your cows need.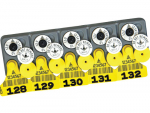 NAIT says its online system is set to be enhanced by an interactive map to help users accurately define a NAIT location.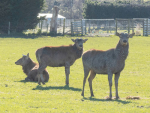 Farmers, especially in the South Island, are being reminded that while Mycoplasma bovis has captured headlines, TB is a continuing problem in small pockets of the country.
If you're selling or leasing bulls this spring, understand the risks and know the animal's history of movement and health.
Bringing sheep into the NAIT (National Animal Identification and Tracing) system may be a way of getting more value out of the animals, Agriculture Minister Damien O'Connor claims.
Weaning is an ideal time to body condition score (BCS) ewes as it allows valuable summer feed to be partitioned into lighter ewes to give them a lift before tupping.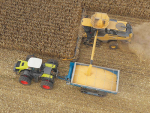 A US family-owned farming operation has set not one, but two new Guinness World Records by harvesting 1111 tonnes of maize in eight hours and then 1620 tonnes in 12 hours.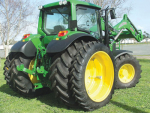 Arguments about whether tracks or duals are the best option for getting power to the ground in farming will go on for ever, but duals are the staple on tractors in New Zealand.
With Christmas just around the corner, farmers thoughts will be on finding a gift for the domestic manager, the ankle-biters – and maybe a little prezzie for themselves.
Aitchison's Earthquaker subsoiler helps break soil pans and improves drainage.
Kawasaki's recently introduced Pro-MX UTV sits between the larger, three-seater Mule Pro-FX and the compact Mule-SX.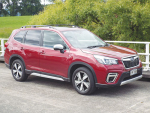 Having driven the 2019 Subaru Forester at Queenstown and through the Bendigo Station at the media launch in August, your…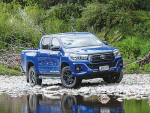 Toyota has restyled the 14 wide-bodied variants of its 21-model Hilux ute range, as the maker celebrates the iconic workhorse's…
The modern trend to fewer cubic centimetres and more gear ratios continues as car manufacturers chase better fuel economy and…
Performance, safety upgrades and a new look for the 2019 Mitsubishi Triton have the manufacturer suggesting it expects its sales…
Kiwis remain fixated on utes of every shape, size and price, but we wonder whether in the rural sector the…
»

Latest Print Issues Online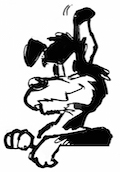 Your canine crusader hears that Fonterra's current financial woes could see the dairy co-op dumping many of its key assets.
This old mutt has been a long-time critic of the multi-national, tax-dodging, political activist group Greenpeace for its sustained and…
»

Connect with Rural News
The extra and hidden costs of bringing in feed can often mean increased milk production, but not increased operating profit.
A former Fonterra director says the co-op could suspend dividends to shore up its balance sheet rather than sell key…
Farmers will have to look at their fundamental farming systems if they are to meet future nitrogen leaching limits, claims…
The word ozone conjures up images of big holes in the atmosphere, stronger UV light, the risk of severe sunburn…
Drones may soon be joining the armoury of weapons used to scare birds away from ripening grapes after a trial…
Nicky Hutchinson "never dreamed" of becoming 'The Boss'.