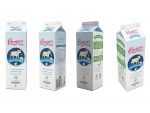 Australia's oldest dairy company will be selling milk and other products in renewable cartons from next month.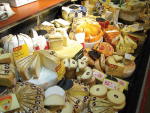 US dairy exporters keep finding new markets for cheese and dairy ingredients despite facing trade tensions.
The expansion of the dairy industry in Ireland is starting to affect the environmental health of the country's lakes, rivers…
Fonterra says its payouts to Australian farmers are being funded by its operations, not propped up from other places in…
Fonterra has told its Australian farmer suppliers that it remains committed to that market.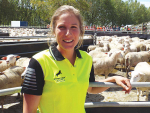 300 plus rurals turned up at the fifth annual Spring Sheep Co open day at Matangi near Hamilton.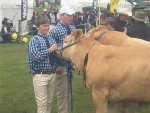 Competing in the livestock contests at the New Zealand Agricultural Show is not for the faint-hearted.
Newly elected DairyNZ director Tracy Brown says there are more moving parts in the industry now than in the whole…
In New Zealand's soils, phosphorus does a great job at growing plants but unfortunately it does the same thing if…
India's dairy market has recently transformed — which is good news for Fonterra's new consumer brand in the country.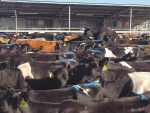 Heat stress has a big effect on reproduction, explains Greg Jarratt, vet and director of Matamata Veterinary Services.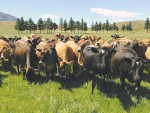 BVD is a viral disease of cattle with a big economic impact.
New Lincoln University research shows analysing a farmer's personal characteristics is important when dealing with their anxiety.
Bull breeder Peter Maxwell manages a bull stud in central Auckland. Here's how he uses NAIT.
The code of welfare for dairy cattle has been amended to address behavioural needs and off-paddock systems, says the National Animal Welfare Advisory Committee (NAWAC).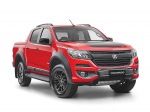 The Holden Colorado Z71 will be seen with new features when the 2020 model arrives at dealerships in November.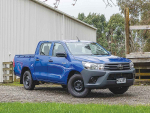 Toyota New Zealand has broadened its Hilux range with a new entry level two-wheel drive, the WorkMate, aimed at buyers…
Subaru's latest SUV offering fills a need for drivers looking for something smaller and a little more potent than your…
Toyota has raised the safety benchmark at grassroots level by introducing its Toyota Safety Sense Package on its hugely popular…
The new Holden Tourer may be just the ticket for Kiwi families wanting to go on adventures.
»

Latest Print Issues Online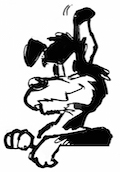 A mate of the Hound reckons outgoing special agricultural trade envoy Mike Petersen, who is due to finish his current…
With the Government wanting to implement huge costs on the livestock farming sector by making New Zealand the only country…
»

Connect with Rural News
Good news for Fonterra farmers – the co-op is increasing its 2019-20 forecast farmgate milk price by 30c/kgMS.
A Fonterra executive has announced her resignation, nine months after joining the co-op.
Positive sentiment still prevails across horticulture, but Government policies are weighing on the minds of growers.
The impetus behind developing the Klima stripper back in 2007 was a continual lack of labour during the pruning season.
Mark Daniel on what's new in machinery for the vineyard.
New Holland Agriculture has introduced the new Braud 9000 series to its portfolio of self-propelled grape harvesters, with the 9090L…