»

Featured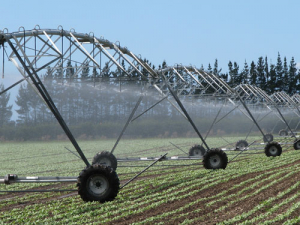 IrrigationNZ says that introducing a nationwide water tax is not workable.
The previous government issued a call-to-action to New Zealand: double primary production export earnings while maintaining or improving water quality.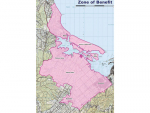 Horticulture NZ is welcoming the Tasman District Council's U-turn on the Waimea Community Dam project.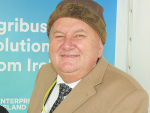 Shane Jones' one billion trees planting project is not ambitious enough, says the Productivity Commission.
To hit targets and ensure a flow of young talented people coming into agriculture requires connecting with everybody.
When Lincoln Agritech took on a Chinese student, Zheng (James) Wang, it didn't foresee him becoming the company's China business development manager.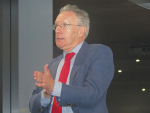 Britain should hold a second referendum on Brexit to make sure the British people fully understand what they will be…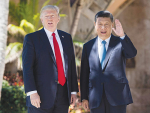 As you read this, the factors affecting the outlook for global commodity markets are finely balanced, with much swinging on…
With feed costs almost doubling, one drought-stricken Australian dairy farmer has been deciding to regularly sell livestock. He would like…
There is now a 50:50 chance Britain will crash out of the European Union without any sort of deal concluded,…
New Australian Prime Minister Scott Morrison's first trip in the top job was to a drought-stricken farm in Queensland.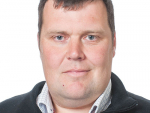 The previous government issued a call-to-action to New Zealand: double primary production export earnings while maintaining or improving water quality.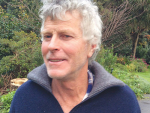 OPINION: Beware the snag in the incentivised pushing by central and local government to get hill country into trees.
OPINION: Two important pieces of work released in the last couple of weeks bring into clear focus the challenge New…
We've had lately an abundance of reports on how New Zealand should tackle its carbon emissions profile – especially regarding…
We all know how important it is to get eight hours sleep, and while cows have different sleep patterns from…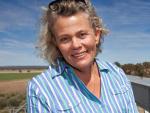 Australian farmers are throwing their support behind a proposed agricultural visa, which the Government could soon introduce to ease the…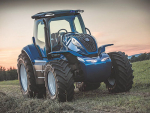 Hybrid or electric vehicle (EV) makers had better mind their backs: the hydrogen fuel cell could still be in contention.
Agribusiness leader Lynda Coppersmith has been appointed the first woman chief executive of NZ Young Farmers, from October 1.
A Dutch farm can now process and sell its own milk to consumers, thanks to a Lely Orbiter.
Waimate contractor – and rich-lister – Gary Rooney will back a South Canterbury irrigation scheme that was left gasping by…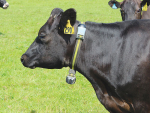 A flexible, high-performance cow monitoring system was just what Alastair Robinson needed in his 70-bail rotary shed in Waikuku, North Canterbury, reports the supplier, Allflex.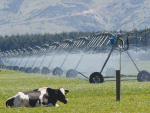 European scientists are forecasting that the next four years could be unusually warm.
DairyNZ and NIWA are jointly looking for riparian plant options that not only benefit the environment, but lend themselves to fodder for stock, food for humans, and even pharmaceutical making.
Farmers' interest in using liquid fertilisers instead of the more mainstream solid granules is hotting up, says John Barnes, general manager of Fertiliser NZ, Richmond, Nelson.
Using the right plants and techniques will make the most of riparian planting and give you value for money by getting it right first time.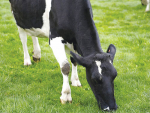 Several years back, milk processors provided new information on Milk Urea Nitrogen (MUN). While some farmers understand the test, the implications of the test and how to manipulate it, there are still many who don't.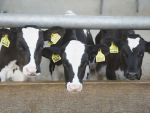 With new animal welfare regulations coming into effect on October 1, even if you already think you are doing the right thing it's best to check.
West Australian cattle producer Ryan Willing has revealed the latest findings from a 12-month trial run by animal health company Virbac Australia.
A trial is underway to measure the growth rates of Angus/Jersey beef calves from birth to finished product.
Gain insight into which cows should be cycling once mating starts with pre-mating heat detection.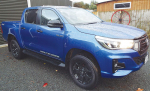 The nebula blue ute parked on the drive looks the part, but is it up to the undertaking the rigours of a week in cow-country Waikato?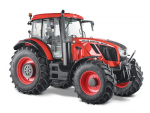 The Zetor tractor is not a common sight on New Zealand's farms, but Dairy News suspects there may still be a few out there earning their keep.
The German cultivation and seeding specialist Lemken has bought the Dutch company Skeketee – part of its plan to promote mechanical weeding, given the pressure growing on the use of weedkillers.
The problem of Mycoplasma bovis points up the need for better farm biosecurity measures, helped admirably by Strainrite Fencing Systems' new M-Stop 1 metre outrigger system.
Jacks Machinery of Whakatane, a retailer of tractors and machinery since 1970, is New Zealand distributor of an interesting range of mini-handlers from Italy.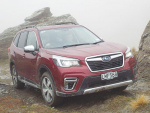 Given that the Subaru Forester virtually started the trend to SUVs years ago, the New Zealand motoring public's assigning to…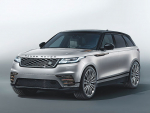 A new entry-level Range Rover Velar is set to be the model Kiwi motorists can better afford.
Holden has released details of the first-ever diesel Commodore, launching it alongside the first diesel-powered version of the new medium-size…
The Ram 2500 and 3500 utes have a name for big load-carrying and towing capability but come with a hefty…
It's not hard to believe that the Subaru Outback accounts for about 45% of all the Subarus sold in New…
»

Latest Print Issues Online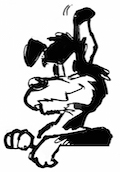 Speaking of M. bovis, the Hound understands the latest outburst by a farmer hit early on by the cattle disease…
A mate of the Hound – a former technician and founder of an electronics business – reckons the NAIT system…
»

Connect with Rural News
New Zealand's only large-scale beef feedlot has confirmed a Mycoplasma bovis infection.
The farm suspected of being the likely source of the country's Mycoplasma bovis outbreak is facing charges related to the…
It is a great pity that some people have embraced – with little question – the concept that farmers can…
The word ozone conjures up images of big holes in the atmosphere, stronger UV light, the risk of severe sunburn…
Drones may soon be joining the armoury of weapons used to scare birds away from ripening grapes after a trial…
Nicky Hutchinson "never dreamed" of becoming 'The Boss'.