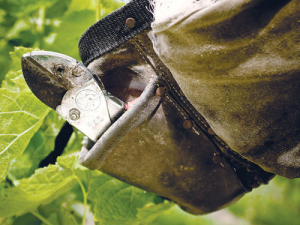 Now into its 10th year, the New Zealand Winegrower Grape Days have become a benchmark in information transfer.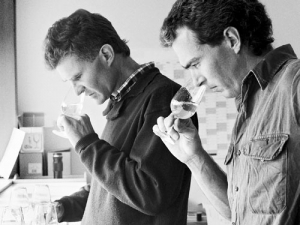 The man behind the establishment of one of New Zealand's most renowned wineries has received Australia's top honour.
An upsurge in horticultural plantings has raised flags in Central Otago about impending shortages in availability of seasonal workers and beds…
Back in 2016 a Labour Market Survey was undertaken in Marlborough to determine just where the region's wine industry was…
The historic Blenheim Railway station, has been given a new lease of life, thanks to four entrepreneurs and dozens of Marlborough…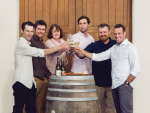 The New Zealand wine industry will be celebrating success in a revamped way from this year on, after suggestions from…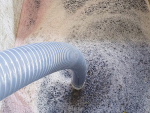 Esk Valley's concrete wine fermenters are a thing of beauty.
Watch out viticulturists and winemakers of New Zealand. There is a new wave of enthusiastic workers on their way to…
The very first wine that Ivan Donaldson ever made for commercial sale was a big barrel fermented white that bucked…
Bob Campbell MW (Master of Wine) outlines the absolute worst food and wine matches.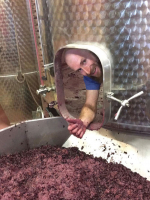 When Pinot Noir was first planted in Central Otago, there's a very good chance that no-one was giving much thought…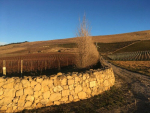 Is Waitaki Valley the most challenging or the most promising New Zealand wine region and who is making money from…
When Grant Taylor casually agreed to discuss his wine endeavours, it came with the proviso... I needed to take a…
A Marlborough wine company is taking important steps to satisfy international scrutiny around labour practices in New Zealand's wine industry.
As far as marketing ventures go, Scott Base's Pinot project is a real winner. Well certainly if you're lucky enough…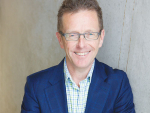 Many New Zealand grape growers and winemakers are watching the rising global trade tensions with increasing concern.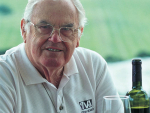 Terry Dunleavy poses a question for international drinks empire, Pernod Ricard: why are you using Australian grapes in Montana wine?
What is the New Year going to bring for wine?
Finding the right vocabulary to set a wine apart from its competitors isn't easy.
The buds bursting up and down the country are sure evidence that the year is racing by, and another growing…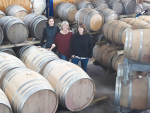 From liquidation in 2015 to bankruptcy in 2017, today there's a different air at Wishart Winery.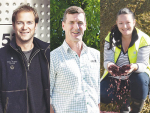 After 38 years, the Kellogg Rural Leadership Programme in New Zealand had its first member of the wine industry involved…
"Falling in love with flavour" is how Angela Clifford ended up in the world of wine.
Daunting is the one word that Sue Binnie uses to describe how she feels about taking over the role of…
Back in 2014, Tracy Benge could not have imagined that she would be taking on the development management role for…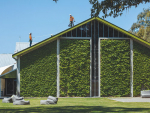 What could be better than finding a profession that matches your personal passion. Adam Goble is one of the lucky…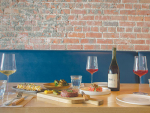 Go back a decade and the city wine bar was all the rage. Why aren't they today?
First, there was the Forrest GrapeRide, then there was the Saint Clair Vineyard Half Marathon and the Martinborough Round the…
By the end of 2019, New Zealand Winegrowers will be funding high quality biosecurity research that helps mitigate risk from…
Earlier this year Wine Marlborough launched a competition, aiming to find the five greatest fans of the region's Sauvignon Blanc.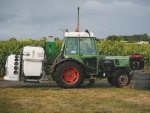 The word ozone conjures up images of big holes in the atmosphere, stronger UV light, the risk of severe sunburn…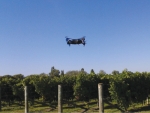 Drones may soon be joining the armoury of weapons used to scare birds away from ripening grapes after a trial…
Brettanomyces bruxellensis is the bane of winemakers throughout the world. Known simply as Brett, its impact can lead to unpleasant…
Spray Nozzle Engineering Australasia has opened two new tank head repair and cleaning Centres of Excellence, in Melbourne, Australia and…
Estimating grape yields is a headache for the wine industry – but now there's an app for that.
»

Latest Print Issues Online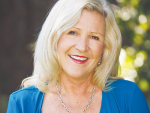 It is seven years since I took over the reins of NZ Winegrower. During that time the industry has changed…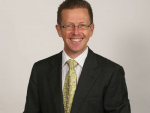 Later this year there will be an election for the Board of NZ Winegrowers — get involved!
You would have had to be hiding under a rock for the past 12 months not to have heard about…
Watch out viticulturists and winemakers of New Zealand. There is a new wave of enthusiastic workers on their way to…
What makes a high quality Pinot Noir? What chemistry drives it? How can we replicate this at a commercially viable…