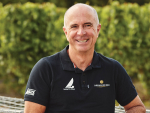 Everyone needs to be responsible for the environment and Lawson's Dry Hills is no different.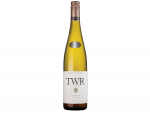 OPINION: To get an objective answer to that tricky question I trawled through my database of wine tasting notes.
OPINION: Drinks Business magazine has reported that, after taking a bit of a hit when the pandemic first struck, fine…
Kia ora, beautiful homeland.
As an industry organisation, New Zealand Winegrowers is built on the premise that for businesses in our sector it makes…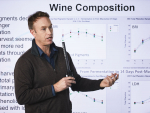 Bragato Research Winery paraded its vintage 2021 trials and celebrated the science of winemaking at an open day at the…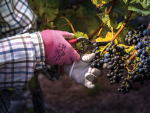 This coming October, growers and wineries will be asked to cast their votes on the future of the grape and…
How ready are we for a Lepidopterean incursion?
Spring weather, as we all know, is a time of huge transition. Increased daylight hours mean growing days kick in,…
Launching a four-day working week is about bringing more balance to life, says Marlborough winemaker Jules Taylor. "We think it's…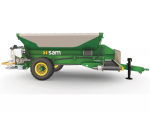 Well known for its spreaders, feed wagons, tip trailers and quick hitches, Hamilton-based Coombridge and Alexander has added a new…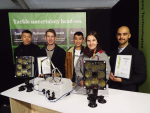 Cropsy is on a quest to help viticulturists reach their full potential using a unique and scalable artificial intelligence computer-vision…
Covid-19 has escalated the need for greater automated solutions within vineyards, orchards and farms, says Nicky Molloy, Business Innovation Manager…
With a minimum width of just one metre, Claas Nexos compact tractors are ideally suited to working in the narrowest…
Choosing the right new vineyard tractor is an important decision, given the major capital outlay.
»

Latest Print Issues Online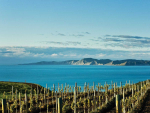 Misha Wilkinson's description of "pirouetting" through Covid-19 seems apt, given the industry's need to stay on its toes throughout this…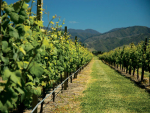 There's been something of a makeover in New Zealand vineyards in recent years, as the clean-cut look of sprayed rows…
As a journalist for a wine magazine for six years, I probably got to listen to, talk to and talk…
Covid-19 has shone a light on the Recognised Seasonal Employer scheme, with the extended stay of workers threatening their spiritual,…
OPINION: Some time ago I was asked to host a corporate wine tasting by a management consulting company.