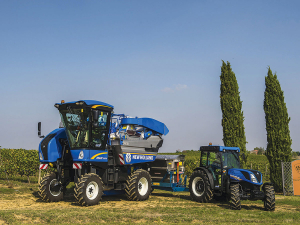 New Holland Agriculture has introduced the new Braud 9000 series to its portfolio of self-propelled grape harvesters, with the 9090L…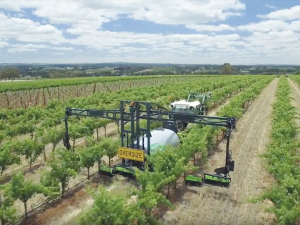 Initially designed to assist fertiliser spreading trucks operating on steep New Zealand hill country, TracMap's GPS guidance and job management…
Italian specialist tractor manufacturer SAME, part of the SDF Group, used the recent EIMA 18 Expo in Bologna, to roll…
Selling wine in a can is nothing especially new, it just hasn't been embraced by wine producers, but is it…
With 27 million sheep in New Zealand it is not surprising that a number will end up in amongst the…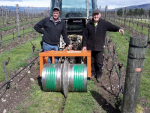 A new approach to viticulture has been developed in Amisfield in Central Otago, which can improve the sustainability of drip-irrigated…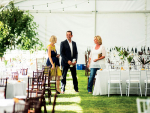 With Sauvignon 19 just a matter of weeks away, Tessa Nicholson asks organising Chair Patrick Materman a few pertinent questions
A French research organisation studying the effects of climate change on viticulture, is hoping to partner up with New Zealand…
At this year's New Zealand International Wine Show Tim and Judy Finn were awarded the highest accolade within the New…
Lincoln University is offering students the chance to undertake a one-year Masters in Wine and Viticulture from 2019.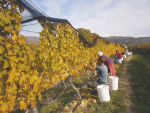 Central Otago grape growers and orchardists will continue to face labour shortages at critical times like harvest, if the region…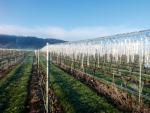 The Central Otago wine industry may have "dodged a bullet" with a record long and severe early season October frost,…
Following the Kaikoura earthquake two years ago, the people impact was the greatest priority for the Pernod Ricard Winemakers' management…
Getting involved in the burgeoning Central Otago wine industry and putting his hand up to contribute seemed the most natural…
Passionate about Central Otago's wines and environment, American-born proprietor Rhonda Lloyd's vision has fuelled a unique vineyard and environmental restoration…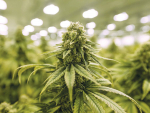 If New Zealand legalises medical marijuana, which seems likely, what effect is that likely to have on wine sales?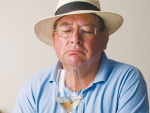 Bob Campbell MW explains three of the most memorable wine scandals.
Another New Year has begun and at least on the weather front appears to have started well with lots of…
By now most members should be well aware that the results from the recent Strategic Review have been delivered to…
The theme of the recent Bragato Conference seemed to resonate strongly with many attendees – we have certainly had a…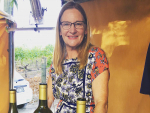 Oliver Styles spoke to owner and founder of Domaine Dujac, Jenny Dobson. Here's what he found out.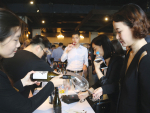 We asked New Zealand Winegrowers' Marketing Manager, Asia, Natalie Potts about NZW's strategy in Asia and the future of NZ…
Eveline Fraser's ascent to the role of Consulting Winemaker in Marlborough has been anything but conventional.
After years as a winemaker Andy Anderson decided to enter his first wine show last year.
Sarah Szegota had always planned to combine work with passion, only it was art rather than wine that she planned…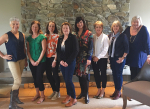 The reasons for applying to be part of the Women in Wine mentoring programme may have differed for the 16…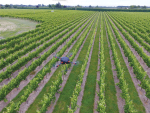 There is no denying birds can do serious damage if left to forage at will on ripening grapes.
Is the hype around China as a growing wine market a real thing – or is it a fantasy based…
Lee Suckling travelled to the Middle East and learned the hard way that wine drinking isn't impossible, but it's not…
As New Zealand wineries were preparing for the first National Cellar Door Day, one Marlborough company was adding 700 corkscrews…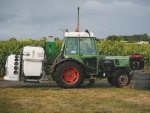 The word ozone conjures up images of big holes in the atmosphere, stronger UV light, the risk of severe sunburn…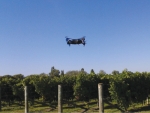 Drones may soon be joining the armoury of weapons used to scare birds away from ripening grapes after a trial…
Brettanomyces bruxellensis is the bane of winemakers throughout the world. Known simply as Brett, its impact can lead to unpleasant…
Spray Nozzle Engineering Australasia has opened two new tank head repair and cleaning Centres of Excellence, in Melbourne, Australia and…
Estimating grape yields is a headache for the wine industry – but now there's an app for that.
»

Latest Print Issues Online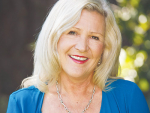 The biggest New Zealand Winegrower event of the year has wrapped up.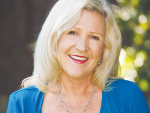 What do Nike, Starbucks, Haagen Dazs and New Zealand Sauvignon Blanc have in common?
Wine appreciation is full of accepted rules and wisdom. Some are as simple as "red wine goes with red meat".…
A new approach to viticulture has been developed in Amisfield in Central Otago, which can improve the sustainability of drip-irrigated…
With 27 million sheep in New Zealand it is not surprising that a number will end up in amongst the…