An expert on genetic modification says though young people can see the possibilities with the technology, some people are still…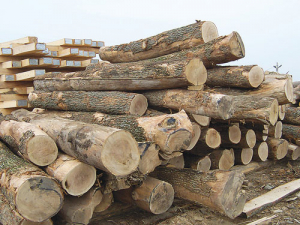 Changes coming through from the Government on overseas investment in forestry have pros and cons, says Christina Lefever, a special…
Global businesses are looking to New Zealand for solutions to tough environmental challenges – especially agriculture, says Abbie Reynolds, executive…
The door has not closed on overseas investment in the rural sector but there is uncertainty, says Christina Lefever, of…
The new presidential team leading Rural Contractors New Zealand (RCNZ) says the organisation plays an invaluable role educating and up-skilling…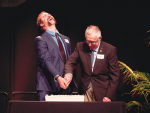 The Young Farmer of the Year competition celebrated its 50th anniversary with a gala gathering of former winners, finalists and…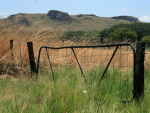 Northland Regional Council (NRC) has inspected an illegal offal pit at a farm in Northland that is also the subject…
Mike Petersen says the potential US-China trade war poses long term threats for NZ products.
More progress is needed on reducing and redesigning the world's farm subsidy policies, says a new report from the OECD.
A 50% increase in trade, higher wages for New Zealanders and cuts in tariffs to benefit our producers.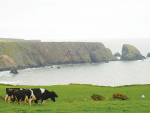 A fodder crisis is forcing Irish dairy farmers to buy feed from other farmers around the country.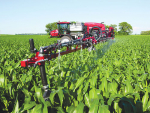 A move in the EU over licensing the use of glyphosate is bothering the farming industry.
Brexit presents "the biggest seismic change" to the dairy industry in the UK, says Tomas Pietrangeli, UK managing director of Arla Foods.
An Irish politician is blaming the inflexibility and hardline tactics of the European Union (EU) on the UK voting to leave the bloc.
The New Zealand meat industry could be hit by fallout from the tense and divisive Brexit negotiations.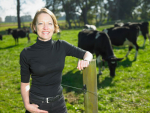 OPINION: Farmer subsidies don't help environmental issues.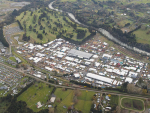 OPINION: The Winter Solstice has passed, the nights are drawing out and National Fieldays has been and gone – hooray…
Half a trillion dollars a year: that's US$620billion or €556b annually.
If you think only dairy farmers are facing fire from the new coalition Government, think again.
When the Health and Safety at Work Act (HASWA) came into force two years ago there were misgivings and nervousness…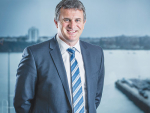 Global businesses are looking to New Zealand for solutions to tough environmental challenges – especially agriculture, says Abbie Reynolds, executive…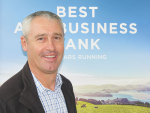 A quality environmental plan will soon be a prerequisite to buying or selling a farm, says ANZ Bank's head of…
The Ministry for Primary Industries and the New Zealand Government over time have done an excellent job of building the…
Australians' outrage at scenes of dead and dying sheep on ships to the Middle East is forcing exporters to shape…
Alliance Group recently hosted overseas chefs and writers in an effort to differentiate its products and position itself as a…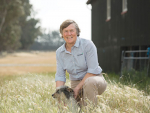 The move into the cooler seasons brings with it an unwanted guest – the sheep louse.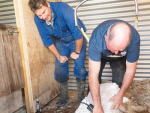 Dunsandel farmer Michael Woodward may be Federated Farmers North Canterbury dairy chairman but his real passion is the angora goats he inherited from his father John.
New Zealand's new national ambassadors for sustainable farming and growing, Mark and Catriona White, are getting better-than-average production out of their kiwifruit operation using organic farming methods.
Dairy farmers running pasture-based systems on the coast of California have adapted their practice to produce organic milk.
Farmers need to ask themselves how often they have loaded onto a truck an animal they would not be happy eating, says Nuffield scholar David Kidd.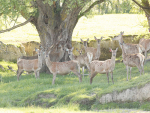 Deer farmers wanting fewer late-fawning hinds can now buy sires and hinds with breeding values (BVs) for earlier fawning.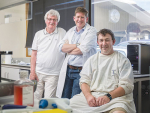 Now in its third incarnation, DRL started life as Otago University's deer research laboratory at a time when deer farming…
University of Adelaide honours student Leesa Flanagan has been named Alltech Young Scientist of the Year from an international field…
The attraction of heading a world-rated veterinary school, a love of New Zealand and disillusionment with Brexit persuaded Professor Jon…
Early detection of neonatal calf diarrhoea (NCD) is top of mind for the winner of the National Fieldays Sir Don…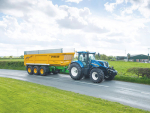 New Holland Agriculture is updating the T7 long wheel base with a new suspended front axle designed to ease the…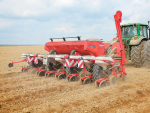 Kuhn is expanding its range of single-seed sowing drills with a new 8-row folding, trailed frame layout for maize, using…
Flying the flag at Fieldays via its New Zealand distributor Webbline and export sales manager Sebastjan Bogataj, the machinery manufacturer…
Challenger has unveiled the next-generation MT700 Series track tractors, said to deliver more performance, ride comfort, operating efficiency and onboard…
It's apparent that New Zealand farmers and contractors accept the benefits of high-spec, tractor-drawn tipping trailers: a wide range of…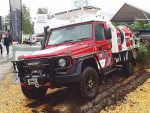 Prominently displayed at the Mercedes Benz site at Fieldays was a vehicle that gives merit to the saying 'there's plenty…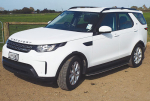 News noted last year that the price of the Land Rover Discovery 6 was right up there, perhaps too high…
The last two years have seen record vehicle sales in New Zealand, with prospective purchasers spending many hours picking the…
Holden is still spending up large on a marketing campaign to remind you of one thing – they're still here.
Recently we spent a day testing out the new rear suspension upgrades to the Nissan Navara on Australian roads. Now…
»

Latest Print Issues Online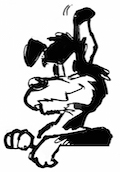 The Hound reckons Fonterra must have one of the largest teams of spin-doctors and PR hacks in corporate NZ.
Speaking of hyperbole and unsubstantiated claims, your canine crusader is getting tired of hearing the pompous, pretentious and self-important claims…
»

Connect with Rural News
New Zealand farmers are getting paid much more than their counterparts overseas and it's all thanks to the co-op model, says…
A cattle disease prevalent on 100% of New Zealand farms is much more serious than Mycoplasma bovis, a veterinarian says.
Farmers will not get stock moved if trucking companies do not get better freight rates, according to the Road Transport…
The word ozone conjures up images of big holes in the atmosphere, stronger UV light, the risk of severe sunburn…
Drones may soon be joining the armoury of weapons used to scare birds away from ripening grapes after a trial…
Nicky Hutchinson "never dreamed" of becoming 'The Boss'.