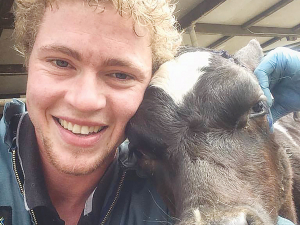 Most farmers are well prepared for the new disbudding and dehorning regulations which will take effect on October 1.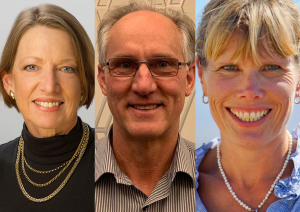 Fertiliser co-op Ravensdown has three new directors — academic Dr Jacqueline Rowarth, farmer Nicola Hyslop and e-commerce leader David Biland.
New Zealand's primary sector exports continue to surpass expectations with revenue reaching a record $46.4 billion, up 8.7% on the…
South Canterbury organic blackcurrant grower Tony Howey wants to topple blueberries from being publicly perceived as the 'king of antioxidants'.
While conventional growers would aim for a yield of about 10t/ha, Tony Howey aims for about 5t/ha.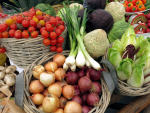 Globalisation is the only way to feed 9.6 billion people by 2050 with a healthy diet on a healthy planet,…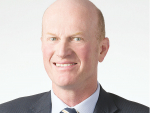 A landmark report reveals that without crop protection products, New Zealand's economy would lose $7.5 to $11.4 billion.
Consumers' demands are driving the way Ohakune commercial vegetable growers Bruce and Stephanie Rollinson produce and package their Brussel sprouts…
Craigmore Sustainables will invest $38 million to convert 137ha of established dairy farm at Kerikeri into a kiwifruit orchard.
New Zealand and Australia have done "wonderful work" in their produce industries. But after it leaves the farm or orchard…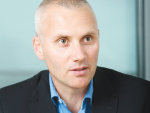 Fonterra has told its Australian farmer suppliers that it remains committed to that market.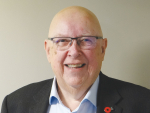 Ireland, often a source of skilled farm machinery operators for rural contractors in New Zealand, is facing even worse driver shortages than NZ.
Animal rights activists entering Queensland farms without permission now face being fined.
Australia's last surviving iconic dairy cooperative, Norco, says it's getting enquiries daily from farmers wanting to supply it milk.
"On a knife-edge," is how NZ's former high commissioner to London, Sir Lockwood Smith, describes the British government's EU exit plans.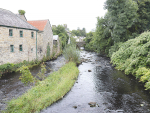 Peter Burke has spent the last three weeks observing Brexit first-hand in England and Ireland.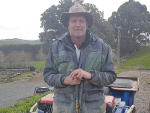 OPINION: By 2050 China will own New Zealand agriculture and with it our country's future.
OPINION: New Zealanders like their rivers to be clear, to be able to see through the water to the bottom…
OPINION: 'Policy on the fly' has never been a good option and our Government appears to be combining this with…
OPINION: The suggestion that groups such as DairyNZ and Beef + Lamb NZ are selling the sector out over agricultural…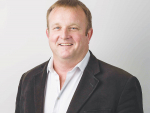 New Zealand Apples & Pears is positioning itself as a global leader in social practices and in eliminating exploitation of…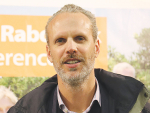 With distrust growing in consumers, even for science, gaining their trust is now more valuable to win than ever.
The end of Government funding for Beef + Lamb New Zealand Genetics has prompted a move to integrate the business…
Food and fibre is the most "activist disrupted" sector globally, second only to petroleum, says KPMG's global head of agribusiness,…
Agriculture Minister Damien O'Connor has urged growers to pay people better.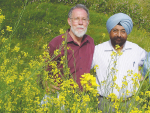 A team led by Punjab Agricultural University, India, with researchers from The University of Western Australia, reports a breakthrough in disease resistance in brassica crops.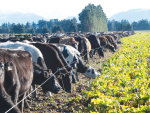 Catch crops could rise in importance in crop rotations, particularly as the regulatory spotlight lights up the environmental impact of winter feed crops.
Chris Hursthouse (22) is proof you don't have to grow up on a farm to succeed in farming.
A large foreign-financed but New Zealand owned investment company has brought a big station in the Wairarapa for forestry development.
Salmon farmer New Zealand King Salmon says it is taking a step towards the future by applying for resource consent to farm in the open ocean of Cook Strait.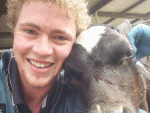 Most farmers are well prepared for the new disbudding and dehorning regulations which will take effect on October 1.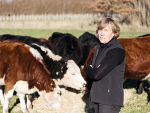 In this season we are again asking a lot of our stock.
Most of the ewes that make up the New Zealand ewe flock are high performance animals, many of them sitting…
Changes in a farm's land use or policies which result in it having mostly young livestock could be disastrous in…
Johne's disease remains an issue for livestock farmers New Zealand-wide.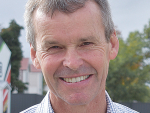 The tractor and machinery industry is welcoming a challenge by the Minister of Agriculture to train New Zealanders rather than…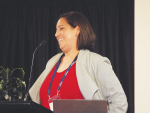 Tractor and machinery importers, manufacturers and dealers gathered recently in Wellington for the inaugural conference of the New Zealand Tractor…
Sure to brew up a storm in New Zealand, a Dutch Kubota dealer is marketing a Black Edition of a…
It might be a while before New Zealand sees Case IH's new AFS Connect Magnums, but they were on show…
More automated asparagus harvesting now in progress is expected to address the industry's seasonal labour bottleneck.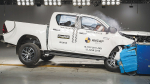 In its first test in 2015 the eighth generation Toyota Hilux gained a 5-star ANCAP rating.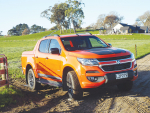 The latest Holden Colorado Z71 comes pretty close to perfection.
Once you go large it's hard to go back to regular, goes the old saying.
With saloon cars fading on buyers' radar, Holden is confirming its focus on the ute and SUV market.
Toyota's massive site in the automotive precinct at Fieldays will showcase its extensive range of SUVs.
»

Latest Print Issues Online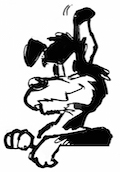 The Hound understands that Mike Petersen's time as NZ agriculture's special trade envoy will soon end.
Your old mate notes that serial whinger Mike Joy continues to put the boot into the farming sector.
»

Connect with Rural News
Fonterra's biggest shareholder, ex-director Colin Armer, says it's unbelievable the co-op's directors and management have lost so much money.
OPINION: By 2050 China will own New Zealand agriculture and with it our country's future.
The average Jersey herd will make 67 cents more this season than a Holstein Friesian herd, claims Jersey Advantage spokesman…
Mark Daniel on what's new in machinery for the vineyard.
New Holland Agriculture has introduced the new Braud 9000 series to its portfolio of self-propelled grape harvesters, with the 9090L…
Initially designed to assist fertiliser spreading trucks operating on steep New Zealand hill country, TracMap's GPS guidance and job management…