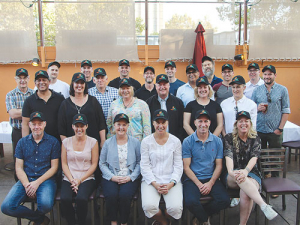 New Zealand companies aren't bold enough when taking innovation overseas, says Callaghan agritech innovation expert Nicky Malloy.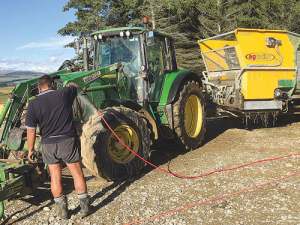 Southland beef farmer Ben Walling is suing Southern Centre Dairies owner, Alfons Zeestraten over the spread of the cattle disease…
37 farms have been confirmed as infected with Mycoplasma bovis by the Ministry for Primary Industries — eight in the North Island…
Britain should hold a second referendum on Brexit to make sure the British people fully understand what they will be…
Protecting New Zealand's biosecurity status is paramount in the wrangle over imported American fruit stock, says Summerfruit NZ chair Tim…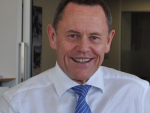 We need a better understanding of nutrient transport across catchments, says Parliamentary Commissioner for the Environment (PCE), Simon Upton.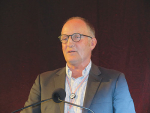 Beef + Lamb NZ has decided to go ahead with proposed increases in sheepmeat and beef levies.
A banker has warned Fonterra to keep its navel gazing to a minimum.
National's position has not changed on a water tax or levy, says Opposition Leader Simon Bridges.
A Lincoln-developed optical nitrate sensor for groundwater is now in use nationwide after a low-key but successful commercial launch.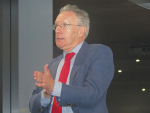 Britain should hold a second referendum on Brexit to make sure the British people fully understand what they will be in for when the UK leaves the European Union (EU) in six months.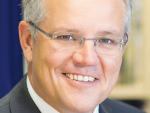 New Australian Prime Minister Scott Morrison's first trip in the top job was to a drought-stricken farm in Queensland.
Farmers in Northern Europe – especially the UK and Ireland – are facing a crisis as drought forces them to sell stock early while they struggle to adequately feed animals remaining.
Analysts fear that up to 25% of Britain's farms will be at risk of bankruptcy if farm subsidies aren't guaranteed by the government post-Brexit.
Australian farmers are unhappy with the US Government's US$12 billion in new subsidies to farmers caught up in trade wars triggered by President Trump.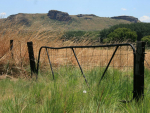 We've had lately an abundance of reports on how New Zealand should tackle its carbon emissions profile – especially regarding…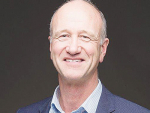 OPINION: Clearly the Minister of Agriculture believes the honey industry is in a bad state when he refers to it…
OPINION: Getting used to the increased costs in producing the food society needs, wants and desires is simply part of…
OPINION: Something important has been missing from the discussion of the role and responsibilities of the trustees of New Zealand's…
Farmer groups, DairyNZ and Beef + Lamb NZ are in damage control.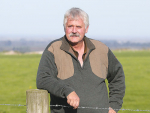 Waimate contractor – and rich-lister – Gary Rooney will back a South Canterbury irrigation scheme that was left gasping by…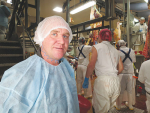 Turning farmers into consumers is the objective of McDonald's New Zealand farmer tours.
Expertise from the dairy manufacturing industry could be adapted to develop a new plant-based protein industry in New Zealand, says…
Global businesses are looking to New Zealand for solutions to tough environmental challenges – especially agriculture, says Abbie Reynolds, executive…
A quality environmental plan will soon be a prerequisite to buying or selling a farm, says ANZ Bank's head of…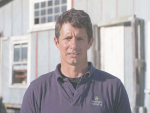 Sheep farmers are offered a safety course via online videos in which farmers and shearers explain how to reduce injuries in and around the woolshed.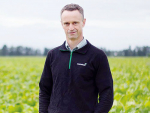 Trials on fodder beet in seven places in New Zealand show that there is minimal yield response to high applications of nitrogen (N) and potassium (K) fertiliser in beet crops.
Agriculture Minister Damien O'Connor, out and about last month in Waikato, ended one day holding baby Neve — but not of Ardern-Gayford fame.
Mixer wagons, common for decades, take many forms: simple concrete mixer style, rotors with paddles, single or multiple horizontal augers, or the ever-increasing vertical auger concept.
Farming practices now piloted by Mid Canterbury dairy farmers Grant and Jan Early could show other New Zealand farmers how they can successfully reduce their environmental impacts.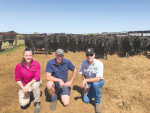 West Australian cattle producer Ryan Willing has revealed the latest findings from a 12-month trial run by animal health company…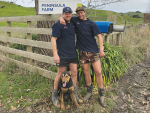 At the back of Raglan Harbour, on the West Coast Peninsula, lies an influential New Zealand farm.
A new Framework for Action on Animal Welfare released last month sets out a better approach, says Associate Agriculture Minister…
Whilst New Zealand's rural and lifestyle communities seem to have a better awareness of the "physical" safety issues of farm…
Deer farmers wanting fewer late-fawning hinds can now buy sires and hinds with breeding values (BVs) for earlier fawning.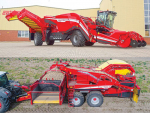 At PotatoEurope, near Hanover, this year, Grimme will unveil two self-propelled harvesters for the global market.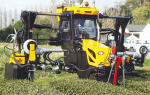 Best known as the dairy capital of New Zealand, Waikato can also claim to be the nation's home of tea.
A Claas Disco 1100 RC, billed as the largest tractor-mounted mower-conditioner on the market, has shattered the world record for…
The world's tractor market looked healthy in 2017, with 2.1 million sales – up about 13% on the 2016 total…
If you were loaned a $1099 mobile phone to review, would you test its maker's claims that it was drop-proof…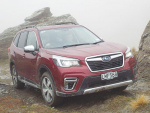 Given that the Subaru Forester virtually started the trend to SUVs years ago, the New Zealand motoring public's assigning to…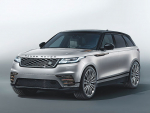 A new entry-level Range Rover Velar is set to be the model Kiwi motorists can better afford.
The Ram 2500 and 3500 utes have a name for big load-carrying and towing capability but come with a hefty…
Toyota's Hilux-based Fortuner SUV line-up has had an aggressive upgrade in New Zealand with the addition of a TRD (Toyota…
Prominently displayed at the Mercedes Benz site at Fieldays was a vehicle that gives merit to the saying 'there's plenty…
»

Latest Print Issues Online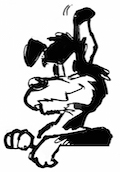 Speaking of M. bovis, the Hound understands the latest outburst by a farmer hit early on by the cattle disease…
A mate of the Hound – a former technician and founder of an electronics business – reckons the NAIT system…
»

Connect with Rural News
New Zealand's only large-scale beef feedlot has confirmed a Mycoplasma bovis infection.
The farm suspected of being the likely source of the country's Mycoplasma bovis outbreak is facing charges related to the…
It is a great pity that some people have embraced – with little question – the concept that farmers can…
The word ozone conjures up images of big holes in the atmosphere, stronger UV light, the risk of severe sunburn…
Drones may soon be joining the armoury of weapons used to scare birds away from ripening grapes after a trial…
Nicky Hutchinson "never dreamed" of becoming 'The Boss'.