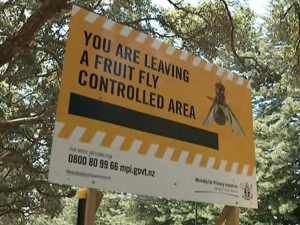 Two more male Queensland fruit fly have been found in Northcote, bringing the total to six.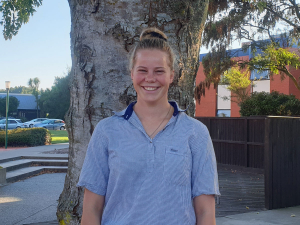 Financially-savvy students are applying for a raft of agri-food scholarships to help cut the cost of university study.
Sampling has been completed for the largest and most detailed study of honey bee health ever undertaken in New Zealand.
A closer watch will be kept on the NAIT accounts of farmers and NAIT users who choose not to record…
The a2 Milk Company and Fonterra are working closely through "the next wave of commercial opportunities together".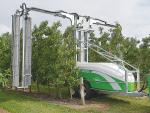 FMR Group has turned its attention to the orchard industry with its new O-Series.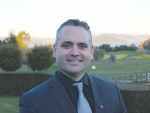 The Provincial Growth Fund (PGF) will pay for a new 'Rural Innovation Lab' based at Massey University's Palmerston North campus.
Fondly known as 'the best day off the farm all year', Central Districts Field Days is gearing up for its…
At least 26,000 people are expected to flock to Manfeild, Feilding this month for New Zealand's largest regional agricultural event…
Dairy farmers could end up paying more for the Mycoplasma bovis eradication effort if they do not endorse DairyNZ's proposed…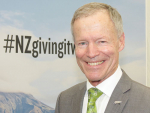 "On a knife-edge," is how NZ's former high commissioner to London, Sir Lockwood Smith, describes the British government's EU exit plans.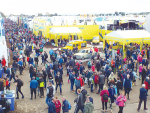 The Irish sure know how to throw a good party, as experienced last month at the National Ploughing Association event at Screggan, County Offaly, Ireland.
Britain should hold a second referendum on Brexit to make sure the British people fully understand what they will be in for when the UK leaves the European Union (EU) in six months.
New Australian Prime Minister Scott Morrison's first trip in the top job was to a drought-stricken farm in Queensland.
Farmers in Northern Europe – especially the UK and Ireland – are facing a crisis as drought forces them to sell stock early while they struggle to adequately feed animals remaining.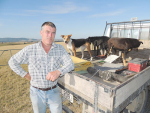 Federated Farmers' meat and wool council is calling for compulsory regulation of stock agents.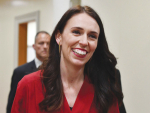 OPINION: The PM's unrealistic claim of a free trade agreement with the EU before the end of the year is proving…
Westland Milk Products says the DIRA is still needed, but with some changes.
Beekeeper board members of ApiNZ outline why a commodity levy on honey is needed.
Many people know overuse of fertiliser harms the environment, but that shouldn't make 'fertiliser' a dirty word.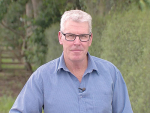 More dairy farmers are opting for artificial breeding (AB), boosting sales for LIC.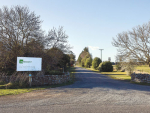 A slice of New Zealand's agricultural history is for sale in the form of AgResearch's Winchmore Research Station, northwest of…
Blockchain and distributed ledger technologies have the potential to help our primary industries capture high-value niches, according to a new…
An agri-leadership course held recently had secondary students 'buzzing' about career opportunities in agriculture — even though many already came…
Rural confidence has fallen for the third consecutive quarter.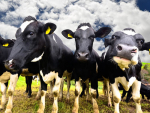 The call for dairy farmers to prepare now for a future with smaller, more productive herds depends on access to superior dairy sires.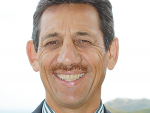 Two farms from the North Island east coast and one from Central Hawkes Bay are the finalists in this year's Ahuwhenua competition for the top Māori sheep and beef farm.
Hogget breeding, done correctly, can increase the number of lambs weaned on a farm each year and their lifetime performance.
This year's East Coast Farming Expo – on March 6 and 7 at the Wairoa A&P Showground – will again have energy high on its agenda.
Game-changing new research into how plantain crops can reduce nitrogen (N) loss from dairy farms will see upper Manawatu farmers at the forefront of dairy science.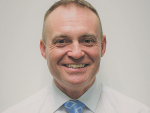 A closer watch will be kept on the NAIT accounts of farmers and NAIT users who choose not to record…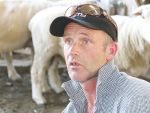 Don't balls-up your ram selection is sage advice for farmers about picking sires as mating time approaches.
A closer watch will be kept on the NAIT accounts of farmers and NAIT users who choose not to record…
With the culling season underway, MPI is reminding farmers that each animal is their responsibility until it is accepted by…
OSPRI is calling on NAIT users to reregister all their locations and to update their NAIT accounts following a key…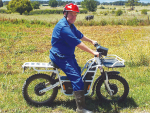 Waikato dairy farmer Craig Brown's Ubco all-electric bike is making him big savings on fuel and maintenance.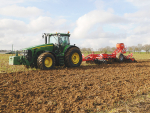 The new Kuhn Performer 3000, with a 3m working width, extends the existing Performer 4, 5, 6 and 7m tine/disc…
The German farm machinery maker Lemken says it grew its business in 2018 despite difficult trading conditions.
A recent demo day in Waikato allowed farmers and contractors a closer look at Allen Custom Drills.
Global positioning specialist Topcon has released details of its Norac tillage depth control system, which uses existing technology proven in…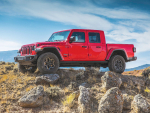 2020 will see the arrival of a Jeep aimed at tapping Kiwis' unquenchable thirst for utes, says brand distributor in…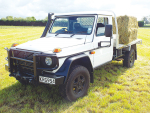 The Mercedes G-Class Professional is a military-grade tough, yet smooth, vehicle.
The after-market options for utes are extensive, but there's a big difference between a properly engineered package and a ute…
Here's our 2018 car of the year.
Having driven the 2019 Subaru Forester at Queenstown and through the Bendigo Station at the media launch in August, your…
»

Latest Print Issues Online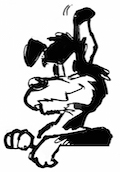 The Hound was disappointed but not surprised to see the multi-national, tax-dodging environmental group Greenpeace have another crack at NZers…
Your old mate reckons Fonterra is not the only dairy company in NZ now under pressure.
»

Connect with Rural News
A significant number of lifestyle block owners may have to pay a capital gains tax on their family home, warns…
Traditionally, bovine viral diarrhoea (BVD) has been considered a disease of cattle. But lately it has been found to cause infections…
Landcorp is paying members of its contentious environmental reference group (ERG) $1500 a day each – far more than other…
The word ozone conjures up images of big holes in the atmosphere, stronger UV light, the risk of severe sunburn…
Drones may soon be joining the armoury of weapons used to scare birds away from ripening grapes after a trial…
Nicky Hutchinson "never dreamed" of becoming 'The Boss'.