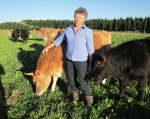 Cows and pasture are not the villains in climate change, but could instead be our saviours, says Hawke's Bay farmer,…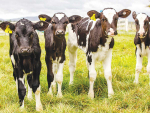 More accurate genetic evaluations, drawing on ten years of New Zealand and international research, will be available to dairy farmers…
With many regions experiencing increasingly dry weather, DairyNZ is asking farmers to plan for managing stock through challenging conditions.
The sun is out again for Southland bull beef farmers Ben Walling and Sarah Flintoft, who started the year in…
Heat stress has a big effect on reproduction, explains Greg Jarratt, vet and director of Matamata Veterinary Services.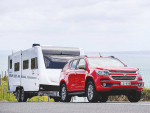 In a move to demonstrate the capability of its vehicles, Holden recently put the talk to one side and 'walked…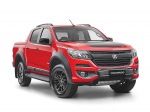 The Holden Colorado Z71 will be seen with new features when the 2020 model arrives at dealerships in November.
Toyota New Zealand has broadened its Hilux range with a new entry level two-wheel drive, the WorkMate, aimed at buyers…
Toyota has raised the safety benchmark at grassroots level by introducing its Toyota Safety Sense Package on its hugely popular…
The new Holden Tourer may be just the ticket for Kiwi families wanting to go on adventures.
»

Latest Print Issues Online
Mood swings are a well-known part of puberty, and it seems that's it is not just humans. Canadian research suggests…
Aussie farmers could be forgiven for recalling the name of their current Minister for Agriculture.
A 1981 model 1884 County tractor was recently sold at the Cheffins Collectors Sale to a buyer in Ireland for…
The New Zealand Agricultural Aviation Association (NZAAA) is up in arms about a proposed new safety levy.
Jane Argyle-Reed, partner in Ashburton law firm Argyle Welsh Finnigan, and her team, outline some of the recent changes in…