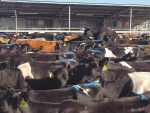 Heat stress has a big effect on reproduction, explains Greg Jarratt, vet and director of Matamata Veterinary Services.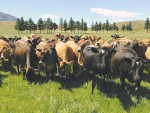 BVD is a viral disease of cattle with a big economic impact.
New Lincoln University research shows analysing a farmer's personal characteristics is important when dealing with their anxiety.
As we struggle to fathom how we ended up in the throes of a measles outbreak again, we're reminded of…
Farmers and global markets can depend on OSPRI, explains chief executive Steve Stuart.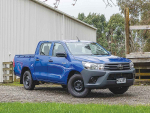 Toyota New Zealand has broadened its Hilux range with a new entry level two-wheel drive, the WorkMate, aimed at buyers…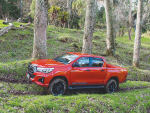 Toyota has raised the safety benchmark at grassroots level by introducing its Toyota Safety Sense Package on its hugely popular…
The new Holden Tourer may be just the ticket for Kiwi families wanting to go on adventures.
Mitsubishi has released details of its new Pajero Sport SUV scheduled to arrive here late in 2019.
How does the Aussie Holden SUV range handle the modern Kiwi family lifestyle? We found out...
»

Latest Print Issues Online
The usual culprits are angry at hearing last week that the Government and the agri sector will work together to…
Russian President Vladimir Putin is a master tactician in taking advantage of international conflicts.
Good news for Fonterra farmers – the co-op is increasing its 2019-20 forecast farmgate milk price by 30c/kgMS.
Positive sentiment still prevails across horticulture, but Government policies are weighing on the minds of growers.
A company whose motto is "great dairy…no bull" has been slapped with a $476,000 fine for repeatedly failing to report…
Mark Daniel on what's new in machinery for the vineyard.
New Holland Agriculture has introduced the new Braud 9000 series to its portfolio of self-propelled grape harvesters, with the 9090L…
Initially designed to assist fertiliser spreading trucks operating on steep New Zealand hill country, TracMap's GPS guidance and job management…