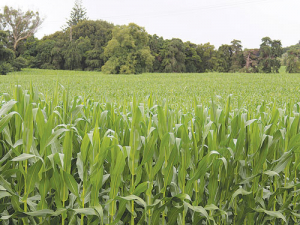 Many farmers in the lower North Island and Taranaki are a bit embarrassed by the oversupply of feed they have…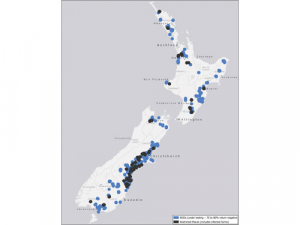 A report due to be officially released in a few weeks from MPI's Mycoplasma bovis technical advisory group (TAG) is…
No surprise really: that's the reaction of NZ's agricultural trade envoy Mike Petersen to the rejection last week by the…
A big reduction in European stocks of skim milk powder (SMP) was behind its whopping 10.3% rise in price at…
A farmgate milk price at the upper end of Fonterra's forecast is now on the cards.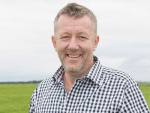 Fonterra farmers have elected Canterbury farmer John Nicholls to the board.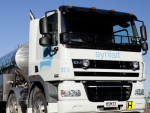 Independent milk processor Synlait has signed up its first Waikato dairy farmers.
A cohort of 27 new NAIT compliance officers have graduated and will begin working with farmers.
Fonterra has appointed Mike Cronin as managing director cooperative affairs.
It's been three years since the free trade agreement (FTA) was signed with South Korea and New Zealand cheese is…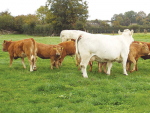 With the UK's Brexit scheduled for April 1, 2019, discussions in Ireland are centred on tariffs, with a general call for a 'soft' Brexit that would allow present cross-border agreements to apply in the foreseeable future.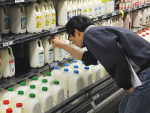 Milk processors in Australia, including Fonterra, could soon be slapped with a mandatory code of practice.
A large Australian dairy processor may soon be broken up and sold.
As you read this, the factors affecting the outlook for global commodity markets are finely balanced, with much swinging on the weather – so there's nothing new.
With feed costs almost doubling, one drought-stricken Australian dairy farmer has been deciding to regularly sell livestock. He would like the government to provide rate relief for farmers affected by drought.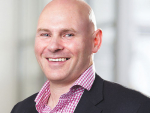 New Zealand, a country of 4.7 million, produces enough food for 50 million people. But with 9 billion mouths to…
OPINON: Fonterra doesn't have the capital to take Tip Top to its next phase, so selling it now may be…
Fonterra, take a bow.
Right now antibiotics are treating serious diseases worldwide, but resistance threatens the future of this essential form of defence.
OPINION: Fonterra farmers have delivered a stinging rebuke to the co-op leaders: don't expect us to rubber stamp your director…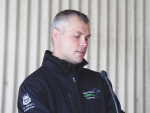 Owl Farm uses proven research and good practice and, importantly, encourages young people into the dairy industry.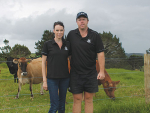 A total of 393 entries are in for the 2019 New Zealand Dairy Industry Awards.
New Zealand and Australia share many problems in common in their dairy industries, says Professor Yani Garcia from Sydney University.
Milking technology company DeLaval says demand for the new DeLaval VMS milking system V300 is exceeding expectations.
Innovative Western Australian dairy farmers Mat and Sue Daubney have added another feather to their cap.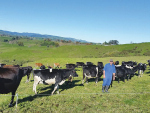 Mike and Debi Fichtl, of South Waikato, believe farm ownership is still an admirable, and achievable aim.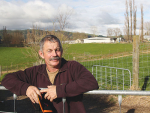 A large calf rearer bought an $80,000 pasteurisation unit this year to protect his business from Mycoplasma bovis.
An Irish farm systems researcher says any solutions that scientists come up with to solve problems must be simple and…
Don't underestimate how much water your cows need.
Otorohanga farmers Michael and Claire Newson have a passion for the quintessential New Zealand farm and family lifestyle.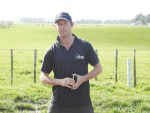 If you're selling or leasing bulls this spring, understand the risks and know the animal's history of movement and health.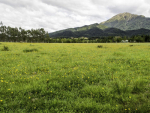 Farmers should stop treating agricultural pests as a problem, and instead realise they are a symptom of an unsustainable farming…
Johne's disease (JD) is a major production-limiting disease of farmed ruminants worldwide and, after CAE, it is the biggest animal…
Filling the vat with the best milk you can produce is a financial advantage, says milking liner maker Skellerup.
Dairy farmers are using a range of tactics to keep their cows and farms safe from Mycoplasma bovis this mating season.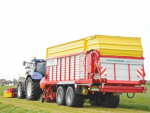 Grassland, cultivation and seeding specialist Pottinger has updated its guide to tyre choice and use for agricultural implements, including its…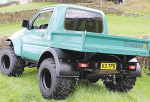 The UTV is a workhorse on many rural properties, but the asking prices — $15,000 to $30,000 — cause some…
New Holland Agriculture last month won three awards in the technical innovation contest at the 2018 EIMA International farm machinery…
A new sward scanner soon to be launched by Agrointelli (a spin-off from Kongskilde) produces data usable in variable-rate fertiliser…
Arguments about whether tracks or duals are the best option for getting power to the ground in farming will go…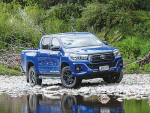 Toyota has restyled the 14 wide-bodied variants of its 21-model Hilux ute range, as the maker celebrates the iconic workhorse's…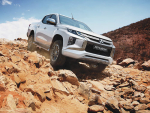 Performance, safety upgrades and a new look for the 2019 Mitsubishi Triton have the manufacturer suggesting it expects its sales…
After test driving the Skoda Kodiaq Sportline, we think getting one may be a clever choice.
The Jeep legend was born in WWII but it came of age in the 1970s with a Golden Eagle version…
Holden has released details of the first-ever diesel Commodore, launching it alongside the first diesel-powered version of the new medium-size…
»

Latest Print Issues Online
Maternal aggression may be behind many attacks on humans by cows, say two overseas animal experts.
A UK man has invented a vegan milk he hopes will be a best seller.
»

Connect with Dairy News
The extra and hidden costs of bringing in feed can often mean increased milk production, but not increased operating profit.
Farmers will have to look at their fundamental farming systems if they are to meet future nitrogen leaching limits, claims…
Spare a thought for soil — arguably our most underappreciated natural resource.
The word ozone conjures up images of big holes in the atmosphere, stronger UV light, the risk of severe sunburn…
Drones may soon be joining the armoury of weapons used to scare birds away from ripening grapes after a trial…
Nicky Hutchinson "never dreamed" of becoming 'The Boss'.