»

Latest Print Issues Online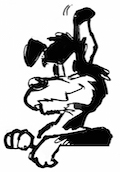 OPINION: The Hound notes that the foreign-owned and controlled NZ forestry industry is starting to feel the pressure of the…
OPINION: This old mutt was interested to read a recent New York Times expose of the European Union's agriculture subsidy…
A Fonterra executive has announced her resignation, nine months after joining the co-op.
Positive sentiment still prevails across horticulture, but Government policies are weighing on the minds of growers.
A company whose motto is "great dairy…no bull" has been slapped with a $476,000 fine for repeatedly failing to report…
The impetus behind developing the Klima stripper back in 2007 was a continual lack of labour during the pruning season.
Mark Daniel on what's new in machinery for the vineyard.
New Holland Agriculture has introduced the new Braud 9000 series to its portfolio of self-propelled grape harvesters, with the 9090L…