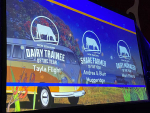 The 33 finalists representing 11 regions in the 2021 New Zealand Dairy Industry Awards have been found.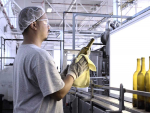 The time is right for a bottle reuse programme in New Zealand's wine industry, says Green Bottle Project director Neil Pollett, who plans to have a machine in the country by the end of the year.
---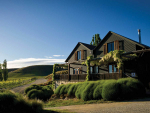 Felton Road is one of the legendary names in New Zealand wine.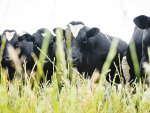 Dairy
Milk flow strength is a result of welcome rainfall in the middle of March, in combination with weak production comparables for last year.
Dealing with climate change and population growth have been singled out as two key factors that will determine land use in New Zealand.
Government moves to end New Zealand's live export trade will shut down a $500 million-a-year business - as well as diminish farmers' selling options and profitability.
The Government announced this morning that it will be supporting a new project with New Zealand wool carpets company Bremworth.
Meat co-operative Alliance Group's upgraded facility in Southland has started processing beef.
Wine companies will soon be able to use artificial intelligence to count inflorescence, with a research prototype to be trialled in Marlborough later this year.
A leading forest free range farm opening in South Waikato aims to pioneer sustainable egg production in New Zealand.
Felton Road Wines is restoring native plantings on public land near its Bannockburn estate, with Winemaker Blair Walter hopeful other businesses will get on board.
Entries are open for the 2021 Fieldays Innovation Awards, that have been refined to clearly represent the innovation lifecycle, resulting in three award categories: Prototype, Early Stage, and Growth & Scale.
Export of livestock by sea will cease following a transition period of up to two years, the Government announced today.
Delving into organics and regenerative agriculture has renewed Kurt Robinson's passion for viticulture.
»

Latest Print Issues Online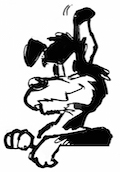 Your old mate is not surprised to learn that Hollywood director James Cameron's big claims to convert his Wairarapa properties…
A mate of the Hound reckons he's not surprised by the recent announcement the Government is 'partnering' with Lincoln-based company…