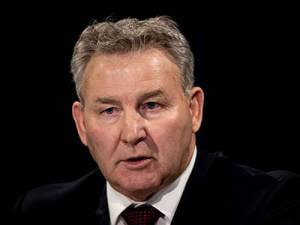 Fonterra has dropped its forecast farmgate milk price for the season.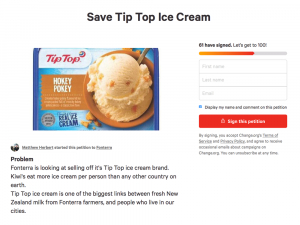 Fonterra farmers and Kiwis are vowing to fight to save Tip Top ice cream from changing hands.
Fonterra has confirmed it is considering selling the nation's beloved ice cream brand, Tip Top.
On the eve of Fonterra revising its farmgate milk price, the overnight Global Dairy Trade auction (GDT) offered farmers some…
This week Wellington is hosting nearly one-hundred of New Zealand's most passionate dairy farming leaders.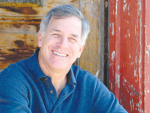 The potential for organics in New Zealand is being viewed as huge because of dairy farmer competence and excellent growing…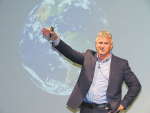 A leading figure in the NZ dairy sector says in the future the industry will be smaller and less intensive.
'A good story' was a key motivator for fourth-generation Helensville farmers Scott and Sue Narbey to open their farm to…
Westland Milk has secured a $10 million loan from the Government to help build a new plant.
Fonterra has released its second annual Sustainability Report covering how the co-op is progressing towards its environmental, social and economic…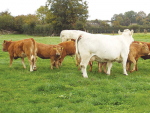 With the UK's Brexit scheduled for April 1, 2019, discussions in Ireland are centred on tariffs, with a general call for a 'soft' Brexit that would allow present cross-border agreements to apply in the foreseeable future.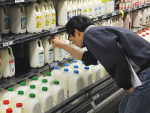 Milk processors in Australia, including Fonterra, could soon be slapped with a mandatory code of practice.
A large Australian dairy processor may soon be broken up and sold.
As you read this, the factors affecting the outlook for global commodity markets are finely balanced, with much swinging on the weather – so there's nothing new.
With feed costs almost doubling, one drought-stricken Australian dairy farmer has been deciding to regularly sell livestock. He would like the government to provide rate relief for farmers affected by drought.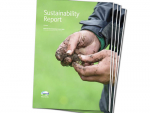 Fonterra, take a bow.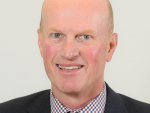 Right now antibiotics are treating serious diseases worldwide, but resistance threatens the future of this essential form of defence.
OPINION: Fonterra farmers have delivered a stinging rebuke to the co-op leaders: don't expect us to rubber stamp your director…
OPINION: Asia is the 'hot zone' for dairy and will be the next dairy goldmine, especially the markets in China,…
About this time of the year, we always seem to get calls from merchants and farmers asking several versions of…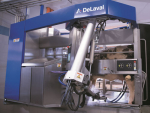 Milking technology company DeLaval says demand for the new DeLaval VMS milking system V300 is exceeding expectations.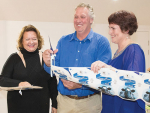 Innovative Western Australian dairy farmers Mat and Sue Daubney have added another feather to their cap.
One in five people interested in taking up dairy apprenticeships are from Auckland and one in three people placed in…
As in the other primary sectors, dairy is experiencing a demand for labour, says Jane Muir, DairyNZ people team manager.
A government policy of a compulsory stand-down that would send home certain migrant workers after three years is a 'vote-catcher'…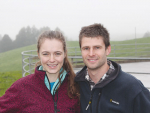 Sharemilkers Laura and Zach Mounsey are doing their bit to rebuild New Zealand's Jersey herd.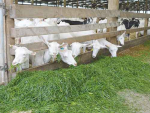 Assuming a goat's nutritional requirements fit somewhere between that of sheep and cattle is a mistake.
Dairy technology company DeLaval has launched a colour coding system to help prevent chemical accidents on farms.
All food producing industries are entering a period of increased consumer awareness.
A range of environmental moves by farmers across the country are starting to deliver results.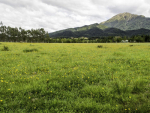 Farmers should stop treating agricultural pests as a problem, and instead realise they are a symptom of an unsustainable farming…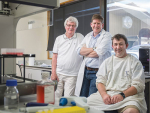 Johne's disease (JD) is a major production-limiting disease of farmed ruminants worldwide and, after CAE, it is the biggest animal…
Filling the vat with the best milk you can produce is a financial advantage, says milking liner maker Skellerup.
Dairy farmers are using a range of tactics to keep their cows and farms safe from Mycoplasma bovis this mating season.
DairyNZ has redeveloped and updated a reproduction knowledge course known as the InCalf training programme.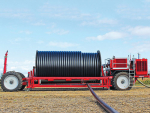 While New Zealand plays catch-up and Europe leads in using farm effluent, it was always going to fall to the…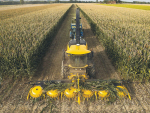 New Holland Agriculture earlier this year extended its Forage Cruiser range with the flagship model, the FR920.
The Case IH Maxxum 145 Multicontroller has won Tractor of the Year 2019 and Best Design 2019 at the EIMA…
Coromandel builder Richard Harden says farmers looking at a shelter for cows should take a look at Alpine Buildings.
At least half of the exhibitor sites are now sold for the South Island Agricultural Field Days, says spokesman Daniel…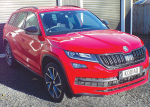 After test driving the Skoda Kodiaq Sportline, we think getting one may be a clever choice.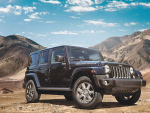 The Jeep legend was born in WWII but it came of age in the 1970s with a Golden Eagle version…
Holden has released details of the first-ever diesel Commodore, launching it alongside the first diesel-powered version of the new medium-size…
It's not hard to believe that the Subaru Outback accounts for about 45% of all the Subarus sold in New…
Introducing the Mercedes-AMG G 63. Like Vegemite, you either love it or hate it.
»

Latest Print Issues Online
Is New Zealand's favourite ice cream brand about to change hands?
The world's biggest producer of milk, India, has a problem: at least 68% of dairy products sold there don't meet…
»

Connect with Dairy News
Fonterra is dropping a target to achieve 30 billion litres of milk volume by 2025.
Farmers between Auckland and Taupo can now take the plunge into sheep milk, says Maui Milk general manager Peter Gatley.
Farmers should stop treating agricultural pests as a problem, and instead realise they are a symptom of an unsustainable farming…
The word ozone conjures up images of big holes in the atmosphere, stronger UV light, the risk of severe sunburn…
Drones may soon be joining the armoury of weapons used to scare birds away from ripening grapes after a trial…
Nicky Hutchinson "never dreamed" of becoming 'The Boss'.