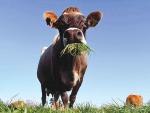 If milk fever is keeping you or your staff awake at night, you are not alone.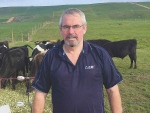 With winter around the corner, LIC says farm staff are busy tending to bulls to ensure they capture the vital…
Identifying cows on heat used to be a time-consuming task on Owen and Cathy Copinga's Southland dairy farm.
Decision making around dry off in spring calving herds has just got a whole lot tougher.
Body condition scoring (BCS) is a simple process. However, DairyNZ says it is important to calibrate the eye by first…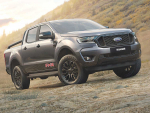 The latest addition to the long running Ford Ranger line-up, is the return of the FX4.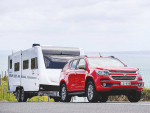 In a move to demonstrate the capability of its vehicles, Holden recently put the talk to one side and 'walked…
The Holden Colorado Z71 will be seen with new features when the 2020 model arrives at dealerships in November.
Toyota New Zealand has broadened its Hilux range with a new entry level two-wheel drive, the WorkMate, aimed at buyers…
Toyota has raised the safety benchmark at grassroots level by introducing its Toyota Safety Sense Package on its hugely popular…
»

Latest Print Issues Online
Finnish dairy company Valio is on a mission to reduce milk's carbon footprint to zero by 2035.
The man who coined the term 'Gypsy Day' is slightly miffed that a term he introduced to New Zealand's farming…
OPINION: There is another pandemic sweeping the nation.
Former Fonterra chairman Sir Henry van der Heyden will be offering his thoughts on the future of the NZ dairy…
The country's second-largest milk processor is warning its suppliers to expect lower milk prices in the months ahead as milk…