The Kiwi success story supplies high quality dairy, pumping and effluent equipment to both New Zealand and export customers.
Peter and Cathryn Reid are moving back to farming and have handed the business over to Andrew and Marina Millar.
Numedic says its new owners are quickly becoming experts in the products and services and are committed to continuing to provide the same high quality products and the excellent level of service that Numedic customers have come to expect over the years.
The business has retained all employees to ensure that the capability and knowledge continues.
Andrew Millar is a mechanical engineer by trade and has led product development, production, marketing, and general management in a number of engineering, manufacturing and industrial businesses. Marina has a wealth of experience in business administration, people management, as well as technology start-ups, sales and marketing.
"Numedic's reputation for innovation, performance and reliability is a credit to the hard work done by Cathryn, Peter and the team here at Numedic," says Andrew.
"The capability to develop and produce market leading solutions is an impressive achievement. We fully intend to continue that and to build on it with new products and services that meet the needs of our customers and markets".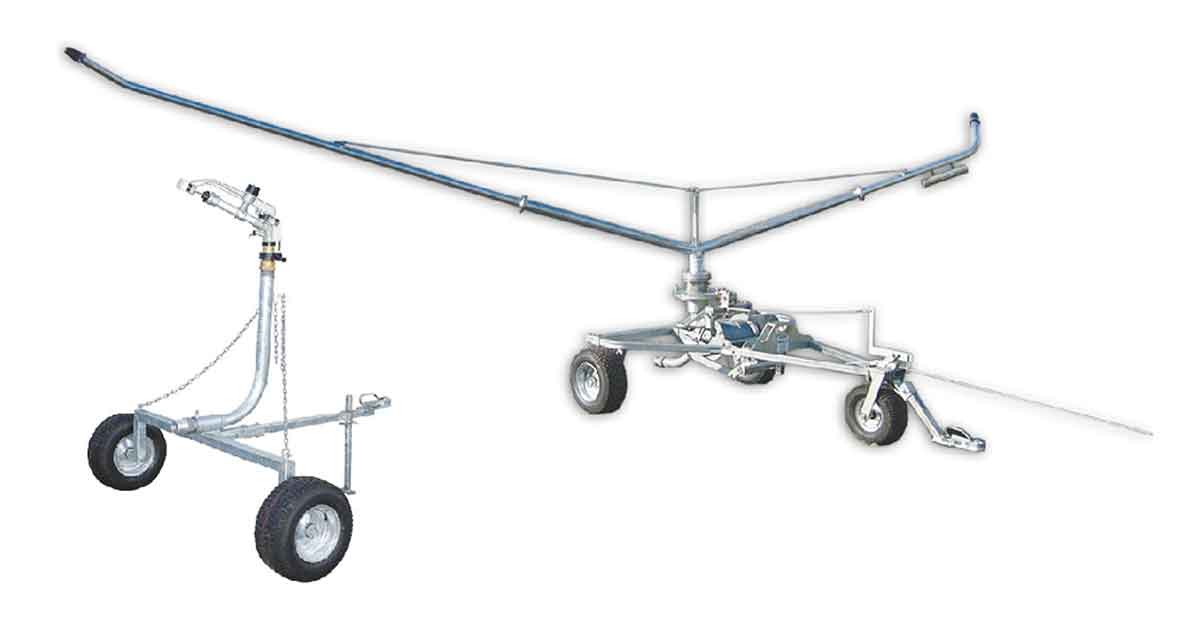 Low-depth travelling irrigators from Numedic.
Innovative and robust design combined with an understanding of practical day-to-day requirements of the industry makes Numedic products a sound investment providing reliability and supporting productivity.
An example of this is the recently released new generation pump incorporating a new housing and impeller design. This has been completed in conjunction with researchers from the University of Canterbury and according to Numedic, results in increased pump performance of up to 25%. This is fitted to all new pumps but can also be retro fitted to existing pumps to increase performance and efficiency.
Upgrading of capacity is also possible since all vertical effluent Numedic pumps use the same heavy duty shaft, bearing and drive assembly.
Numedic's range includes effluent pumping, handling, transfer equipment, a range of vertical, horizontal and PTO pumps, stationary and travelling irrigators, stirrers, hydrants, pontoons and booms, drench systems and water saving Hydrofan nozzles.