»

Latest Print Issues Online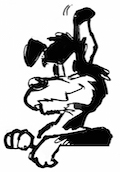 It's no wonder your canine crusader rolls his eyes whenever he hears about public servants developing new ideas.
Your old mate reckons plenty of the current crop of MPs in Parliament would struggle to read, let alone make laws for…
Soaring butter prices may see next season's milk price go beyond $7/kgMS – even as high as the mid sevens.
A large East Coast Māori-owned farm has the McDonald's restaurant chain to thank for its recent improvements.
A small organic farm in South Auckland has become the first NZ recipient of DeLaval's new robotic milking system, the…
New Holland Agriculture has introduced the new Braud 9000 series to its portfolio of self-propelled grape harvesters, with the 9090L…
Initially designed to assist fertiliser spreading trucks operating on steep New Zealand hill country, TracMap's GPS guidance and job management…
Italian specialist tractor manufacturer SAME, part of the SDF Group, used the recent EIMA 18 Expo in Bologna, to roll…