»

Latest Print Issues Online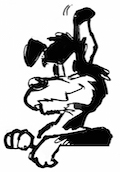 In a follow-up to this old mutt's piece two issues ago about Fonterra directors getting to grips with the co-op's…
There are many stories from 'the impossible to believe, but believable' files that your old mate is often told about.
Chinese dairy giant Yili will pay $588 million for dairy co-op Westland Milk, it was announced overnight.
The proposed sale of Westland Milk to Chinese company Yili is causing alarm among social media users.
Landcorp is paying members of its contentious environmental reference group (ERG) $1500 a day each – far more than other…
The word ozone conjures up images of big holes in the atmosphere, stronger UV light, the risk of severe sunburn…
Drones may soon be joining the armoury of weapons used to scare birds away from ripening grapes after a trial…
Nicky Hutchinson "never dreamed" of becoming 'The Boss'.