Displaying items by tag: CHINA BUSINESS SUMMIT
Tuesday, 24 November 2015 12:47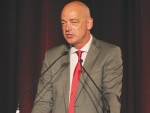 Fonterra will focus on 'tier three' and 'four' cities in its bid to double sales in China in the next five years to $10 billion per annum, chief executive says.
Wednesday, 18 November 2015 12:10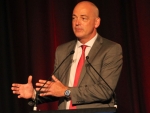 Fonterra is setting up hubs of entrepreneurial young people to develop new business models, says Fonterra chief executive Theo Spierings.
»

Latest Print Issues Online
OPINION: In March, the first national dairy-free milk delivery service will be coming to British doorsteps, a clear sign that…
Farmers in Australia are experimenting with adding seaweed to cattle feed in order to stop cows producing as much methane.