Tuesday, 24 November 2015 12:47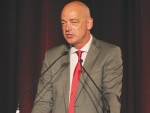 Fonterra will focus on 'tier three' and 'four' cities in its bid to double sales in China in the next five years to $10 billion per annum, chief executive says.
Wednesday, 18 November 2015 12:10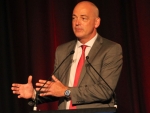 Fonterra is setting up hubs of entrepreneurial young people to develop new business models, says Fonterra chief executive Theo Spierings.
»

Latest Print Issues Online
Now that the circus surrounding the Budget's release has subsided, Milking It makes the following observations about some of its…
It seems that the integrity of animal tracking system NAIT is under growing attack from farmers.