Tuesday, 24 November 2015 12:47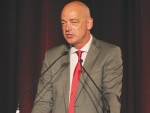 Fonterra will focus on 'tier three' and 'four' cities in its bid to double sales in China in the next five years to $10 billion per annum, chief executive says.
Wednesday, 18 November 2015 12:10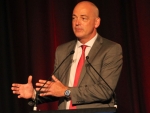 Fonterra is setting up hubs of entrepreneurial young people to develop new business models, says Fonterra chief executive Theo Spierings.
»

Latest Print Issues Online
Is food vegan simply because it doesn't come from a cow? This question has puzzled one in five Britons.
The Fonterra shareholders council announced last week that elections will take place in 10 of its 25 wards.