It was unlike other SMASH events where normally somatic cell counts, pasture covers and mastitis are discussed. Instead, organisers decided to celebrate the achievements of the dairy industry by staging a friendly, interesting networking event outside the Passey's wool shed.
The so-called star of the day was celebrity chef Annabelle White - an extrovert of the highest order. She kept the audience entertained with an unstoppable patter of advice while cooking a steak and salad from the Passey's farm and cheese from Cartwheel Creamery based just a few kilometres down the valley. It was a fun event with free cheese tasting, free ice cream and lunch, which saw people relishing the opportunity to meet and network with friends.
Anna Kalma, who runs a small dairy farm near Morrinsville, and Anne-Marie Case-Miller were the main organisers of the event. SMASH is funded by farmer levies via DairyNZ and holds about 20 such events each year around the country.
"Today was about celebrating dairy and it is little bit different in the sense that we are not dialling down into the technical stuff we normally do," Kalma told Dairy News.
"This was more about making people feel good about the dairy industry and seeing something created from the paddock to the plate."
While SMASH would sugget 'small', Kalma says the size of one's farm does not stop those with larger farms attending the field days. One of the 'large farmers' at the event was James Stewart who runs two dairy farms with 800 cows and produces about 360,000 kgMS on the outskirts of Palmerston North.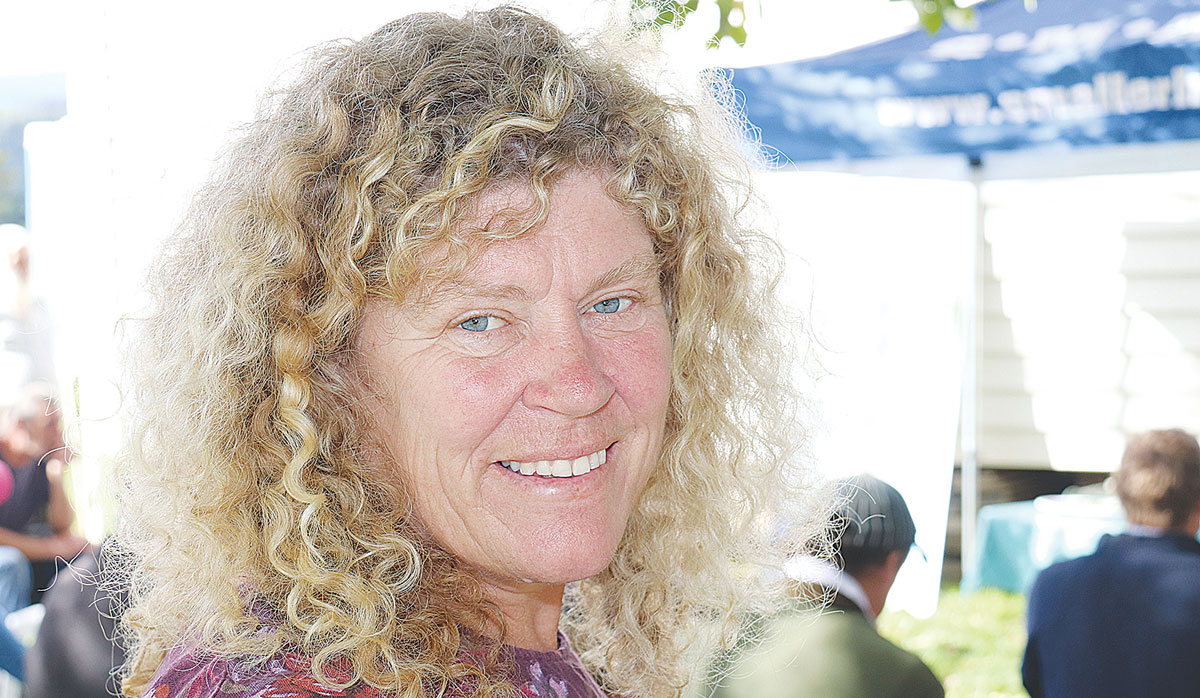 SMASH organiser Anne Kalma
But he had a special reason for being at the event. He is one of the suppliers to cheesemakers Cartwheel Creamery whose products were centre stage on the day.
"I guess I've have always liked that provenance story," Stewart says.
"There is something pretty cool about selling something from the farm to the consumer. Initially I had the idea of making our own brand of cheese and so I approached Jill at the Creamery. But in the end I realised I was too busy and didn't want to be a cheese salesman either, so I ended up just supplying the milk and seeing this turned into quality cheese," he says.
Stewart says the amount of milk he supplies Cartwheel Creamery is small, but says it is very satisfying being a part of the boutique enterprise.
The Cartwheel Connection
The journey for Jill and Adrian Walcroft to become cheesemakers began in 1996 when Adrian went on a cheese making course just before their wedding.
But at the time both were working as scientists and decided to put the cheese venture on hold.
Finally in 2011 they started setting up their operation on their small block in the Pohangina Valley and produced their first cheese for sale in 2014.
Jill Walcroft says there was a certain attraction in running their own businesses and interacting with people as opposed to writing science papers. An early decision the couple made was to not produce their own milk, rather to source cow and goat milk from locals and just focus on making cheese.
"We built our own plant from scratch and that was a very big undertaking, buying the right equipment at the right price.
"We discovered that while NZ is good at making stainless equipment, they only make larger items, so in the end we purchased some from Germany," she says.
They have a small number of local suppliers, including the Passeys, and they all supply larger dairy companies as well. The Walcrofts collect the milk they need in a special 400 litre vat. The amount of milk they collect depends on the demand for their cheese and this has been something of a roller coaster due to Covid.
But on average they produce about 400 tonnes of cheese annually.
They produce a wide range of artisan style cheeses including camembert, blue mould, traditional tome, soft washed rind, feta style and haloumi style. In the short time they have been operating, the Walcrofts have won a number of awards for their cheeses. For example, in 2019 they scooped up three gold medals for soft cheeses and silver medals for their blue cheeses.
"We sell our cheeses at farmers markets, some big shows and events and also to restaurants and some retail outlets. We also sell online and this is an outlet we plan to grow," says Jill.
As for the SMASH event, Jill Walcroft says it was great to connect with the community and showcase their product. She says it was pleasing to see the interest shown in what they are doing.
Key Supplier
Ian Passey is the fourth generation farmer on his dairy farm in the Pohangina Valley.
Although brought up on the farm, he initially had no intention of going back on the land. It wasn't until he was studying for an Ag science degree at Massey University and spending holidays working on a dairy farm that he decided to become a dairy farmer.
The other motivation was that his parents had bought some extra land and were expanding their operation. He worked his way up through the sharemilker process until he and his wife bought the farm. The property is unusual in that it has some steep country on which sheep are grazed and about 15 hectares of bush has been retired. The milking platform is about 90ha and the Passeys run 200 cows. They are in the middle of a big change, converting to once a day milking (OAD).
"This wasn't a planned decision. I usually start the season on OAD to ease the pressure during calving, but this year we had a particularly cold wet spring and feed was short so I carried on with OAD. Then we had a staff shortage. In the end I decided to go completely OAD for this and future seasons," he says.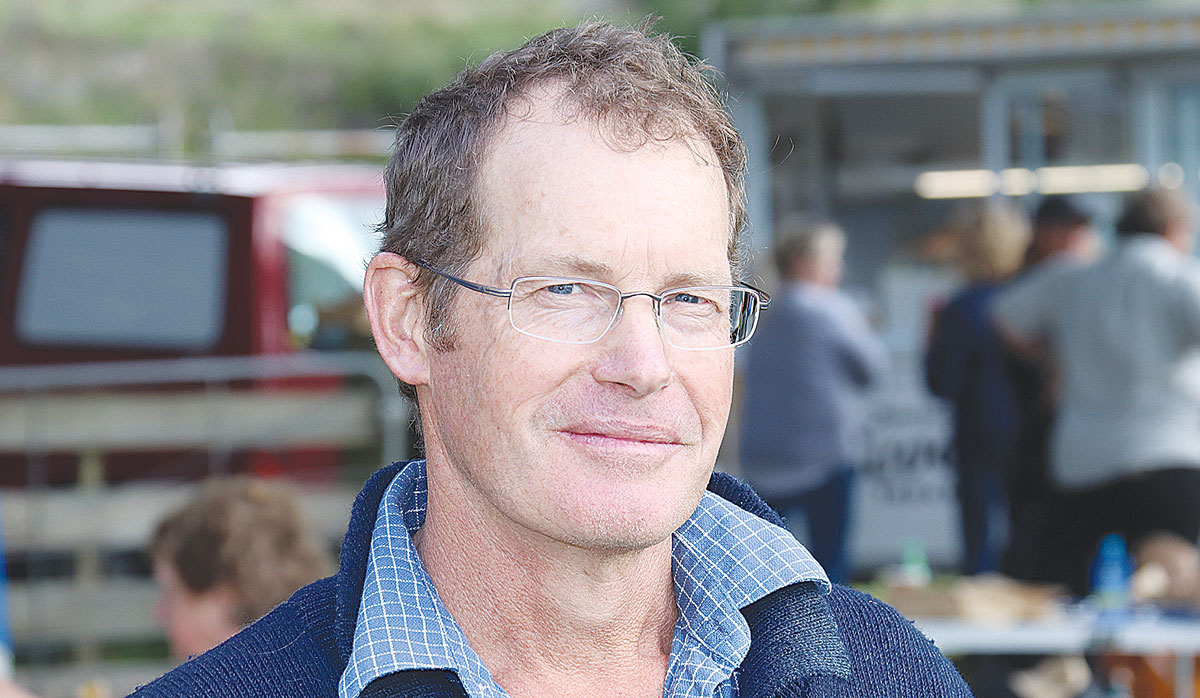 Ian Passey
Passey says he's done his research and is happy with his decision to go OAD. He acknowledges the drop in production, but his goal is to get this back over time.
The Passeys and Walcrofts have known each other for some time through the local community and it was this friendship that led them to supplying some of their milk to Cartwheel Creamery.
"I was always interested in cheese. I like it and thought that it would be nice to have some of my milk made into cheese, for the fun of it, so became a supplier to them," says Ian Passey.
The SMASH events have always appealed to Passey. He says he enjoys the events and this one was quite special, having other people aroud celebrating the success of the dairy industry.
"There's a lot going on in the world at the moment and it's great just getting people together and celebrating dairy and reminding ourselves we are doing a good job."