»

Latest Print Issues Online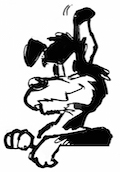 This old mutt notes that millionaire Hollywood producer and advocate for mung bean farming James Cameron is happy to fly…
A mate of the Hound reckons some major agricultural companies wanting to promote their ideas and services could learn from…
Farmers are bracing for a major animal rights campaign against their winter grazing practices.
Fonterra says there has been really positive feedback to the inaugural June round of a new Fixed Milk Price scheme…
Fonterra has pulled the plug on another investment overseas as the co-op continues to rebuild its balance sheet.
Mark Daniel on what's new in machinery for the vineyard.
New Holland Agriculture has introduced the new Braud 9000 series to its portfolio of self-propelled grape harvesters, with the 9090L…
Initially designed to assist fertiliser spreading trucks operating on steep New Zealand hill country, TracMap's GPS guidance and job management…