Tuesday, 17 January 2017 13:23
$35m windfall for SFF shareholders
Written by Sudesh Kissun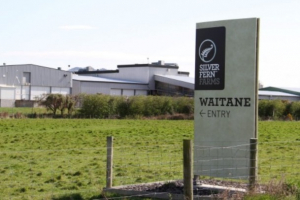 Silver Fern Farms Co-op shareholders will receive a $34.5 million special dividend on February.
The dividend of 30 cents per share on all ordinary shares and rebate shares follows the completion of Shanghai Maling Aquarius' $267m investment in Silver Fern Farms Limited and the distribution to the Cooperative of $57million from that process which occurred in December 2016. SFF chairman Rob Hewett says the special dividend will be welcome news to shareholders. "This is the first dividend shareholders have received since 2008. Their support and patience as we have developed our Plate to Pasture value added strategy over the past 7 years has been critical to Silver Fern Farms." "Following distribution of this dividend and the redemption of our Supplier Investment Shares completed last week, our co-operative will have distributed a total of $40 million to shareholders." SFF now holds a 50% share in a well capitalised Silver Fern Farms Limited and approximately $17 million in cash. The use of that cash will be determined by the Cooperative Board but is expected to be available for ongoing redemption of eligible Rebate Shares, running costs of the Cooperative and potentially future distributions. The record date for eligibility to receive the special dividend is 5.00pm, 30 January 2017. The dividend will be unimputed. Notices to shareholders holding Ordinary and Rebate Shares have today been sent advising of the special dividend eligibility and payment details. Shareholders do not need to take any action in order to receive their Special dividend payment.
»

Connect with Rural News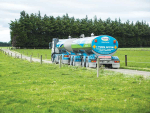 Good news for Fonterra farmers – the co-op is increasing its 2019-20 forecast farmgate milk price by 30c/kgMS.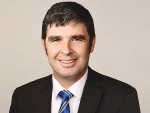 Positive sentiment still prevails across horticulture, but Government policies are weighing on the minds of growers.
A company whose motto is "great dairy…no bull" has been slapped with a $476,000 fine for repeatedly failing to report…
Agcarm chief executive Mark Ross explains why we shouldn't fear glyphosate.
Farmers and global markets can depend on OSPRI, explains chief executive Steve Stuart.
»

Latest Print Issues Online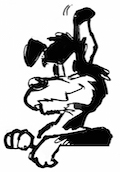 A mate of the Hound reckons outgoing special agricultural trade envoy Mike Petersen, who is due to finish his current…
With the Government wanting to implement huge costs on the livestock farming sector by making New Zealand the only country…
»

Connect with Rural News