DairyNZ technical policy advisor Nita Harding explains.
You can reduce this risk by reducing the number of animals that you bring in, reducing the number of times that you move new stock onto the farm, and most importantly, assessing the health and NAIT status of incoming stock.
If you don't know – ask.
Taking a bit of time to ask a few questions before confirming a purchase or lease agreement could save you a lot of time and money later on. The key pieces of information you need to ask about are:
• the movement history of the animals.
• what vaccinations and other treatments the animals have had.
• their incidence of any diseases or conditions such as lameness.
Be prepared
Where you already have a management plan in place for a particular disease – for example, bovine viral diarrhoea (BVD) or leptospirosis – find out if the new animals are of equivalent health status to your own animals.
If not, and you still want to bring the animals on-farm, then plan for treatments, testing or vaccinations for the new animals, before mixing them with the herd.
Questions checklist
The questions to ask a vendor will depend on the age and class of stock, and what you intend to do with the animals.
To help with this process, please have a look at the pre-purchase checklist we recently developed (see sidebar).
On the move
Also remember that it's important to check the animals are fit to be transported to the farm. If they're travelling a long way, they need to be prepared for the journey. Find out more about transporting stock.
When the animals arrive on-farm, keep them separate from other stock for seven days, and keep a close eye on them for signs of illness. If you have any concerns about their health, call your veterinarian.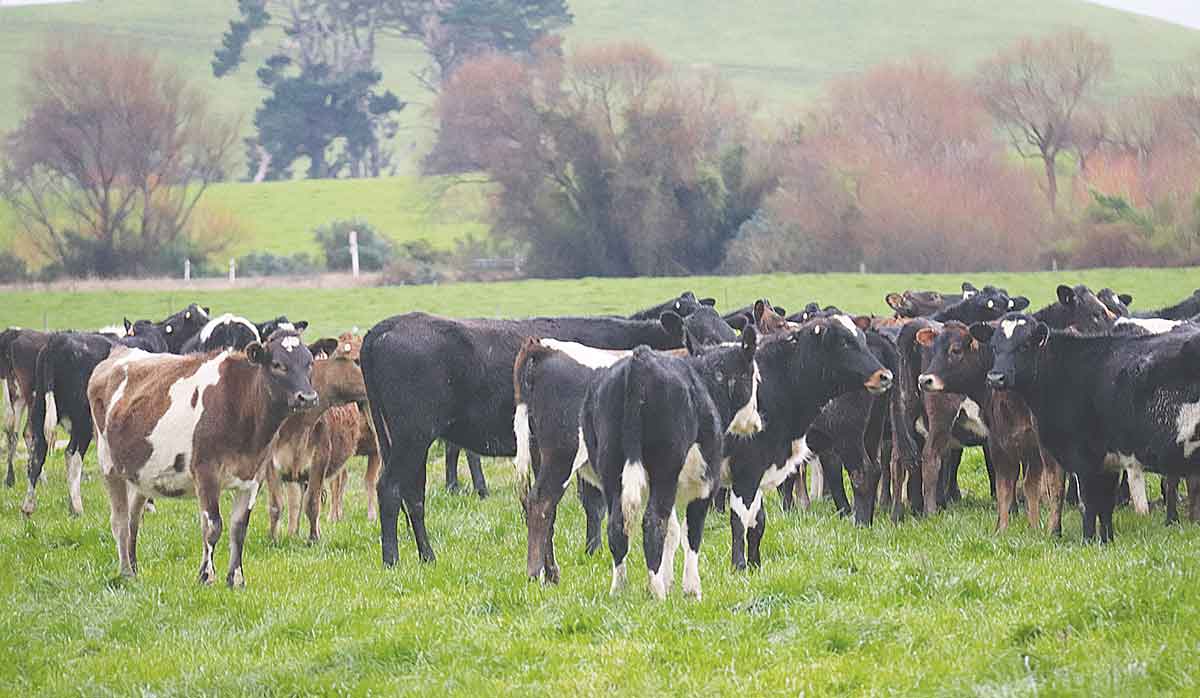 Remember that it's important to check the animals are fit to be transported to the farm.
Protecting your herd
Biosecurity is about reducing the risk of diseases, weeds or pests entering, spreading or leaving your farm. Below are simple steps you can take to help protect your farm, business and animals.
New stock
Disease status of new stock is considered carefully before animals are bought or moved.
Ask questions about animal health, TB status, vaccinations, disease and treatment history.
Visitors
Visitors arrive with clean equipment, clothing and footwear and disinfect upon arrival.
Provide a scrubbing brush and water and a disinfectant spray or footbath for visitors.
Fencing
Boundary fences are secure and prevent nose-to-nose contact with neighbouring stock.
Avoid grazing boundary paddocks when neighbour's cows are grazing the adjacent paddock, or create double fencing or outrigger fences.
Calves
Young calves are given special protection.
Only allow essential people into the calf shed. Have a separate set of farm clothing and boots to use around calves. Clean these regularly.
Weeds
Potential weeds and pasture pests are identified and prevented.
Check with your regional council and the agpest website for advice and information. Check that feed sourced from off-farm doesn't contain seeds of weeds new to your farm.
Pests
Animal pests are controlled.
Keep areas around buildings free from clutter and long grass.
Store feed securely.
Signage
Biosecurity signs are clearly visible and easy to follow.
Include the name and contact phone number of the farm owner/manager to make it easy for visitors to contact the right person.