The dealer told him, if that was the case, he would provide a new seat.
That Valtra 6750 has now clocked up 21,000 hours in 17 years of service, and as Chris predicted, the main thing that has worn out was the seat.
So, true to the handshake, on June 9, Valtra and AGCO New Zealand delivered him a new seat.
Over the time on Chris's farm near Winton, the Valtra has worked every day, as the operation milks all year round. Over summer it feeds out silage in the paddock and does groundwork for the fodder beet crop, while in winter it powers a mixer wagon around the feed pad.
The 105hp Finn has a manual transmission, offering 32 gears forward and reverse, and is said to be easy to drive, so suits the dairy operation where it has multiple operators.
It has only had one bout of sick days, and that was to replace the turbo charger in 2017.
"It is not that it's never had a problem. The fact is they were all minor and, considering the hours, it has worked out really well for me," Chris says. "There aren't too many fancy things to break down. It's just a simple, basic tractor. The best thing about it, apart from its longevity, is the front axle suspension, especially with the front loader."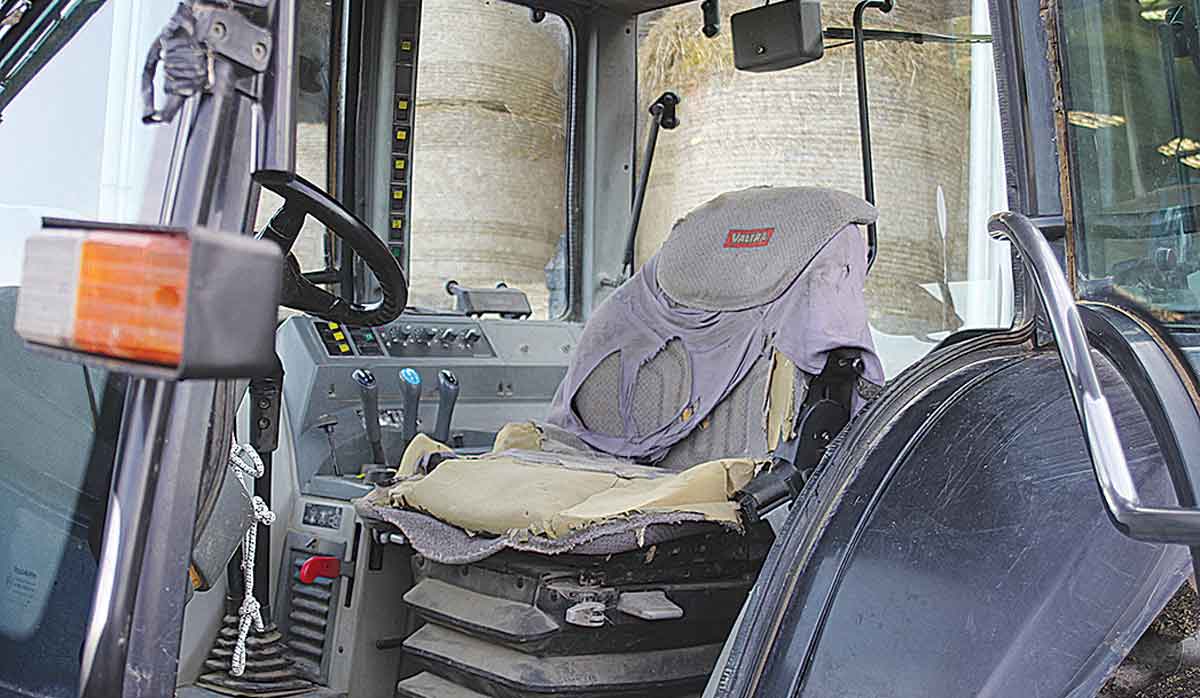 The seat in Chris's Valtra 6750.
Back in 2003, when the tractor arrived, Chris was milking on 84 ha, that has now expanded to 317 ha, where he milks 800 cows. The farm is self-contained, producing all its own silage, baleage, and fodder beet and holds the stock over winter.
Stoked with the performance and reliability of his first Valtra, Chris now owns two more of the same brand – a 165-hp T163 and a T174, the latter delivering 190 hp at 1900 rpm and 900 Nm torque at just 1100 rpm.
Two years ago, a telehandler arrived at the property, so the old 6750 was relieved of its loader duties, but still works every day and clocks up a still respectable 800 hours each year.
"I am happy with the tractor and it is a good brand. It is a shame more people don't know about it. I will buy Valtra again any time," Chris says.