Tuesday, 20 November 2018 13:55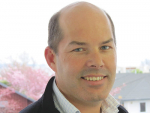 We spoke to Miraka Dairy Company chief executive Richard Wyeth about the company being a finalist for the Māori Agribusiness Award at the Primary Industries Good Employer Awards.
Wednesday, 09 March 2016 08:55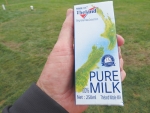 The no-show of El Nino has been a boon to farmers supplying Miraka, the Maori owned dairy company located near Taupo.
»

Latest Print Issues Online
The usual culprits are angry at hearing last week that the Government and the agri sector will work together to…
Russian President Vladimir Putin is a master tactician in taking advantage of international conflicts.