Wednesday, 18 November 2015 12:10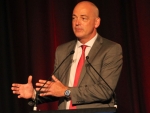 Fonterra is setting up hubs of entrepreneurial young people to develop new business models, says Fonterra chief executive Theo Spierings.
Thursday, 20 November 2014 10:59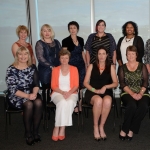 FOURTEEN WOMEN completed the Agri-Women's Development Trust's (AWDT) Escalator programme last week, bringing its total number of graduates to 53 since it began in 2010.
»

Latest Print Issues Online
Kiwi farmers are not the only ones nervous about their future as a result of politicians throwing them under the…
Could a pink seaweed hold the solution to our methane emissions problem? Australian scientists think so.