Monday, 16 January 2017 10:30
Super puppies named
Written by Sudesh Kissun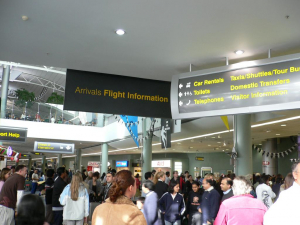 The Ministry for Primary Industries (MPI) has named its first litter of a super breed of biosecurity detector puppies.
The 6 puppies were born on 24 November from a beagle and a harrier hound – the first time MPI had crossed these breeds for detection work. MPI announced the names at a ceremony on Sunday where the puppies got to meet the foster families who will help look after the dogs before they start formal training as biosecurity sniffers. The names are Hattie, Halo, Huia, Haze, Harley and Hunter. Harley was chosen by children at Auckland's Starship Hospital from names suggested by the public. MPI detection technology manager Brett Hickman says MPI has high hopes for the puppies, which will grow to about the size of a labrador. "We normally use beagles as biosecurity dogs. The beagle-harrier crosses will be taller than beagles, making it easier for them to sniff backpacks and airport luggage stacked on trolleys." If the new puppies pass their training, they will start work in 2018 detecting food and other items that pose biosecurity risk to New Zealand. Hickman says MPI has 60 biosecurity detector dog teams operating at New Zealand airports and ports. "They are an essential part of New Zealand's biosecurity defences, particularly when it comes to locating seeds and other smaller risk items that can be hard to detect by baggage x-ray screening."
»

Connect with Rural News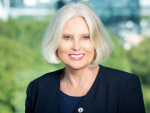 A Fonterra executive has announced her resignation, nine months after joining the co-op.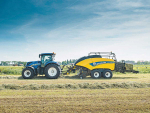 New Holland Agriculture has picked up three silver medals in the Innovation Awards at the upcoming Agritechnica, November 10 to…
Ketosis in any of its forms can lead to sudden and catastrophic loss levels at kidding time.
Fonterra's poor performance is driving institutional investors away from the co-op.
BVD is a viral disease of cattle with a big economic impact.
»

Latest Print Issues Online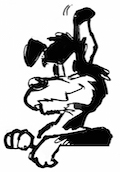 The Hound notes that one of the country's poorest financially performing state-owned enterprises – the Government farming entity Landcorp (or…
Your old mate hears that the antics of the Government – especially the NZ First component – are fuelling motivation…
»

Connect with Rural News