The Government has lifted coronavirus alert to Level 3 and in 48 hours we go to the highest level — Level 4.
Prime Minister Jacinda Ardern says Level 4, beginning at 11:59 pm on Wednesday, will remain in place for four weeks.
"For the next wee while things will get worse before it gets better," she says.
She says the new measures will save lives and prevent the virus from overwhelming our health system.
Supermarkets, service stations, doctors and pharmacies will remain open. Other businesses have 48 hours to shut down.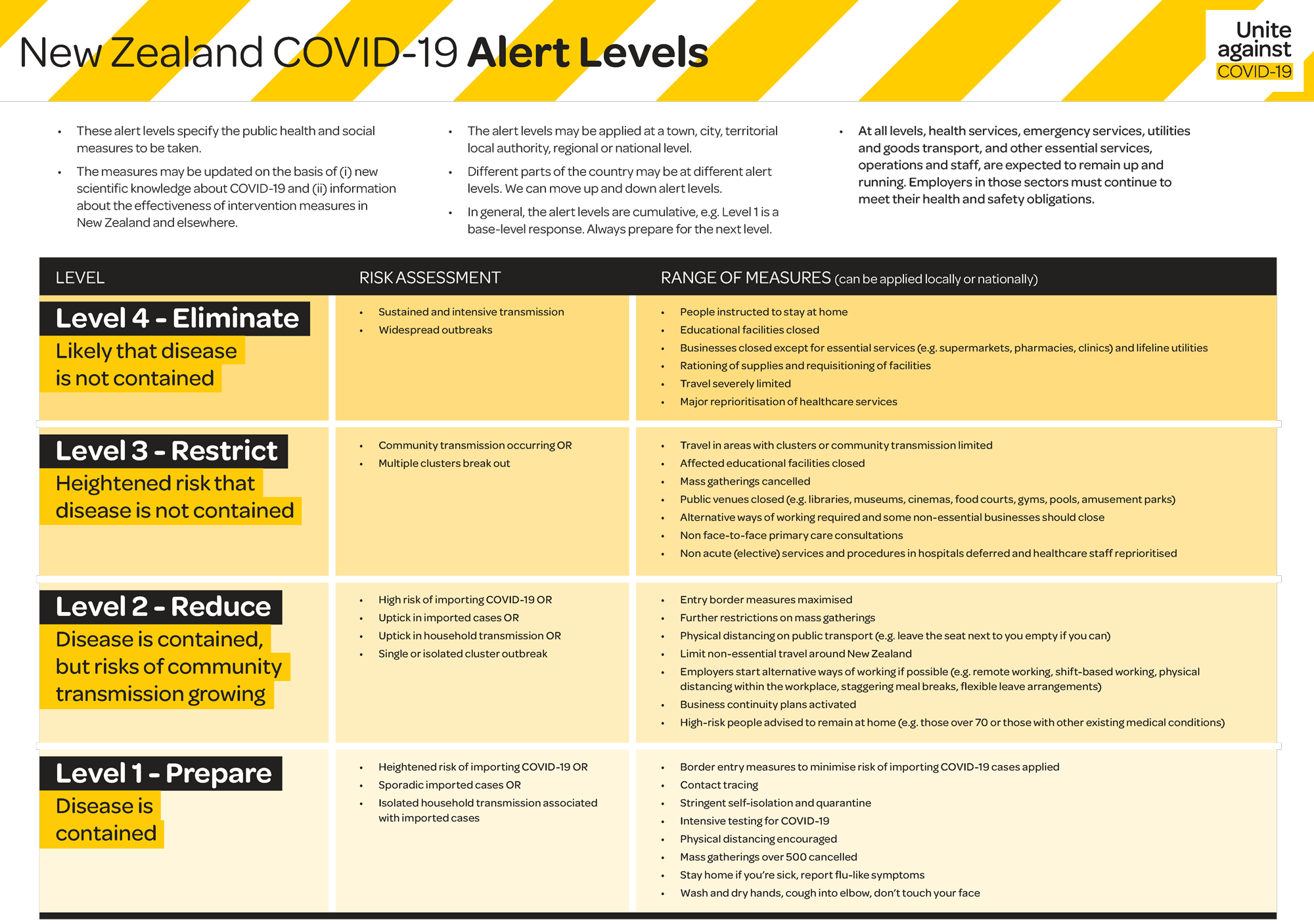 • Alert Level Three is where the disease is increasingly difficult to contain. This is where we restrict our contact by stepping things up again. We close public venues and ask non-essential businesses to close.
• Alert Level Four is where we have sustained transmission. This is where we eliminate contact with each other altogether. We keep essential services going but ask everyone to stay at home until COVID-19 is back under control.