"I'm talking about not just flattened and a bit of debris, I'm talking posts taken out, snapped and turned around at right angles."
Getting the stock water system back up is a lengthy job.
Every time they think they have the holes plugged in the main line they find another broken fitting, he says.
"Normally we've had water coming out of the pond pressurising it from the top. Now we're trying to use a little household pump pressurising up from the bottom, so we need all the assistance we can get. So that's been a whole weekend project."
What he initially thought was a "really good paddock" of kale, still standin 1.2m high, he now realises is effectively only up to his knee because of fine gravel and silt piled around the plants.
"It just means we've only got less than half the crop available for the animals to get to."
Similarly, a paddock of fodder beet has silt and gravel packed hard around the normally-accessible bulbs.
"All you can see is green tops so the only way to get to those [bulbs] is going to be grub them up in some way, shape or form. And there's other places where you got half a meter of gravel over the top of the beet.
"So, what was a 10 hectare paddock is rapidly coming down to like one or two."
Allen says negotiating winter feed will be an issue but he's also very concerned about whether he will have irrigation when he needs it, come spring.
The Disruption Continues
More than a week after the big rainstorm that has caused disruption across Canterbury.
Mt Somers Station owner David Acland still has a river flowing across an estimated 60-70 hectares of his land.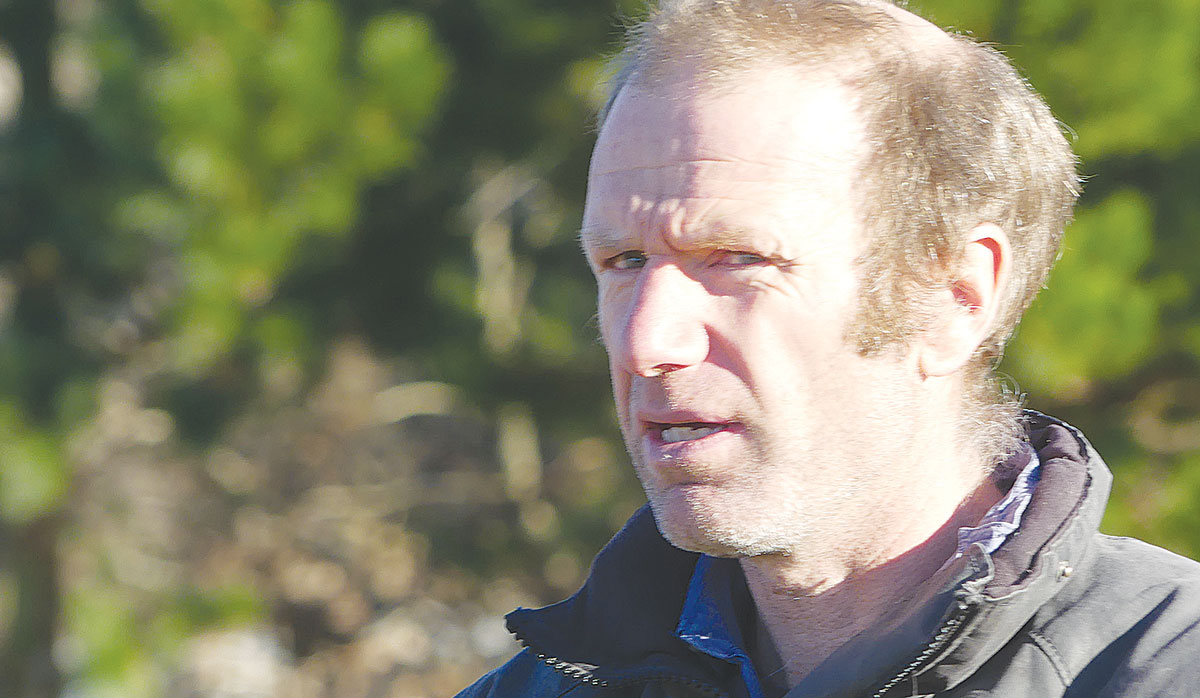 Mt Somers Station owner and Mid Canterbury Federated Farmers senior vice president David Acland. Photo Credit: Nigel Malthus.
The 3,800ha property is nested into the foothills, just inland of the Mount Somers township, with the Ashburton River south branch on the lower boundary.
Acland says "you get your downpours" in the mountains but the problem was how long the heavy rain persisted.
He has lost 60 or 70ha of pasture at the western end of the station where the river burst its banks and is still flowing over a broad swath of river-flat pasture.
Acland says there was no winter feed in those paddocks but it could have carried 600-700 ewes at lambing time and will mean "a bit of a juggle" come spring.
He hopes soon to get earthmoving contractors in, to begin the process of reclaiming the land, and hoped to have grass back on at least some of it by the end of the year. He lost many kilometres of fencing, with every crossfence near the river partially or completely wiped out.
Acland says while fencing is insurable, the pasture damage is not, and the speed of remediation may depend on cashflow.
However, he says many others on the plains are worse hit.
"Anyone who has lost, say, 20ha out of a dairy platform would have lost carrying capacity for maybe 60 cows," he told Rural News. "Times 400 milksolids per cow, that's straight out of their bottom line for next year. Plus, they've got the costs on top. "You may say, oh it's only 10% of their farm or something like that, but it changes the whole dynamic of how those farms down there can operate. It changes the balance of the land."
Meanwhile, Acland says roading throughout Canterbury remains a key concern for the farming community.
The Ashburton Gorge road runs through the station and is a major tourist and recreation route, providing access to lakes Clearwater and Camp - as well as an iconic Lord of the Rings location in the upper Rangitata. Several days after the rain, the road remained closed at Mt Somers township because of a number of washouts.
"It sums up the issues around Canterbury going forward, which is massive road damage," says Acland.