»

Latest Print Issues Online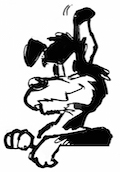 OPINION: A mate of the Hound's has pointed out a key fact missing from the letter to the editor, in…
OPINION: This old mutt is never surprised by the stupidity of local councils and their bylaws.
»

Connect with Rural News
New Zealand agriculture's effort to recycle its waste plastic is a good news story.
Fonterra shares recorded a jump last week after the co-operative unveiled plans of a $50 million share buyback scheme.
With milkings typically taking around 17 to 24 hours a week per worker, many farmers have been focusing on milking…