»

Latest Print Issues Online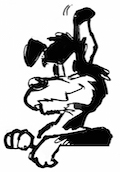 OPINION: Your canine crusader notes that meat company Silver Fern Farms has undergone quite a refresh over the last few…
OPINION: The Hound notes that Fonterra is cashing in on the curent government's largesse with taxpayer money.
»

Connect with Rural News
Valtra's fifth generation model range has been completed with the addition of an allnew Q Series, which fits between the…
OPINION: Farmer morale is at a low – unseen since the dark days of the 1980s.
What is failure of passive transfer (FPT) and why is it relevant to my herd?