Displaying items by tag: SUBSOILERS
Monday, 09 September 2019 09:45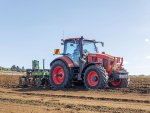 Designed for deep vertical tillage, the Great Plains inline subsoiler shatters yield-robbing compaction layers.
Sunday, 31 July 2016 10:07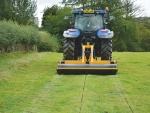 Thinking about subsoilers, few farmers in New Zealand and beyond will be unaware of the McConnell Shakaerator; after all it's been around for 35 years.
»

Latest Print Issues Online
Mood swings are a well-known part of puberty, and it seems that's it is not just humans. Canadian research suggests…
Aussie farmers could be forgiven for recalling the name of their current Minister for Agriculture.