The Government's announcement that it will open borders to an additional 1,580 experienced primary sector workers is a shot in the arm for those struggling to recruit staff locally, Federated Farmers says.
However, Federated Farmers employment spokesperson Chris Lewis is cautiously optimistic.
"Let's hope the system is agile enough to get these people into New Zealand and out into workplaces by the time we need them - particularly for the super busy spring dairy calving season."
The new settings include an increase in the current border exception for assistant dairy farm managers, 2ICs, dairy herd managers and dairy farm assistants by 500 to a total of 800 for those earning at least the median wage plus $1 per hour (currently equates to $28 per hour).
"The Federation's message to farmers is to take up these places," Lewis says.
"We know that with fuel and fertiliser price rises, concerns in some districts about supplementary feed, and other factors, there may be a temptation to try and struggle through with workforce gaps.
"But just remember the stress that puts on you and the rest of the team, the health and safety factors, and the difficulties of rostering to give people decent time off when your staff complement is deficient."
DairyNZ chief executive Tim Mackle says the boost comes as something of a relief to the dairy sector which he says has been under huge pressure due to the workforce shortages.
Previously, DairyNZ had requested the Government approve 1,500 international dairy workers in time for the 2022 dairy season on 1 June.
"The Government's decision to increase the number of international workers by 500 is a step in the right direction to reduce the pressure on farm teams. We will continue to advocate for more to be allowed into New Zealand, to help address the significant staff shortage," Mackle says.
"From here, we strongly encourage farmers who want international workers on board for calving to apply through the border exception process.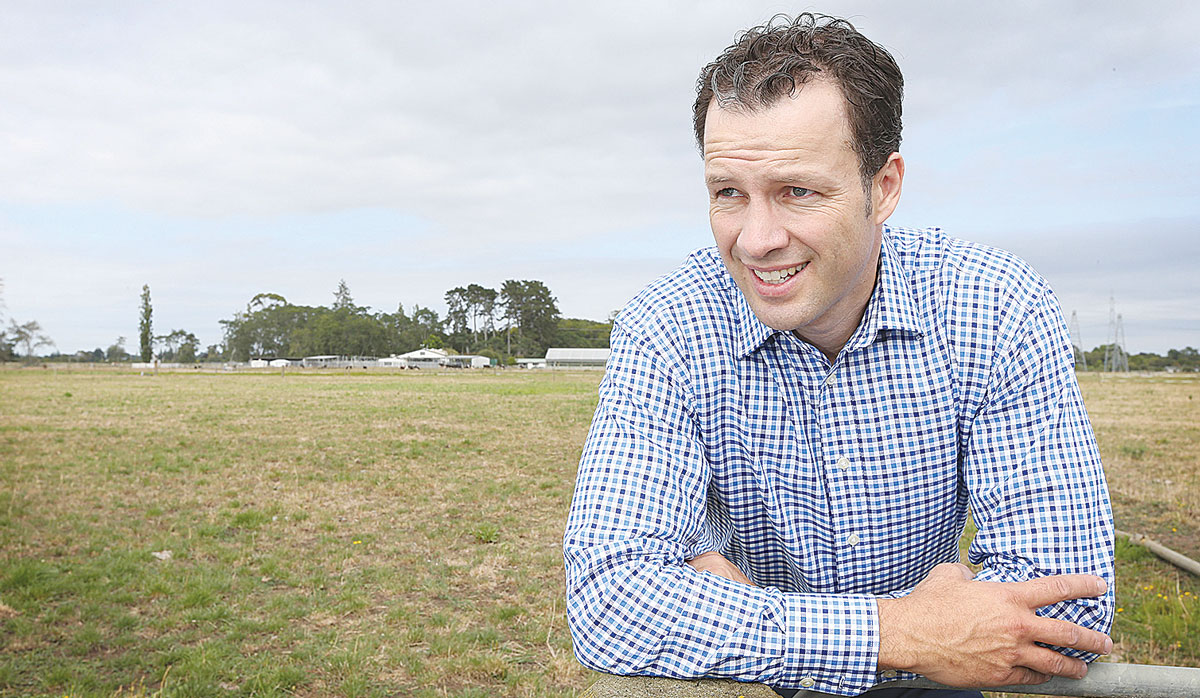 DairyNZ chief executive Tim Mackle
"It's now simpler for farmers to use the class exception process, so we hope to see farmers take up the opportunity. People no longer need to stay in MIQ or isolate. There is also no limit on the number of farm assistants who can apply."
Also benefitting from the boost are meat processors who will receive 500 additional overseas meat processing workers under the scheme.
"We are approximately 2,000 people short and this situation is being exacerbated by a number of our people isolating or having to stay at home to look after family members due to COVID-19," says Sirma Karapeeva, chief executive of the Meat Industry Association (MIA).
"Right now, there simply aren't enough people to process every part of the carcass to maximise its value so these additional workers will certainly help alleviate pressure in the industry."
"However, with 12-14 weeks left to run this season, we are relying on the Ministry of Business, Innovation and Employment and Immigration New Zealand to ensure they have robust and efficient processes in place to grant these visas as soon as possible so our companies can get these migrants into New Zealand and into jobs."
The meat processing sector predominantly employs New Zealanders with migrants accounting for less than five per cent of the total workforce, Karapeeva says.
"However, these migrants play a critical role. By way of example, 10 migrant workers enable one night shift to run at a plant, employing 70 New Zealanders.
"New Zealand currently has very low unemployment, particularly in our regions and getting people to relocate is not easy.
Border class exceptions have also been approved for up to 300 silviculture forestry workers and up to 280 wood processors and manufacturers to enter New Zealand.