A lot, if a recent international survey is anything to go by.
Richard Lee is Director of Intellagents, a marketing and innovation consultancy. He is also the Project Marketing Manager for the Lifestyle Wines Programme. At the Bragato conference he highlighted why this programme is so important to the future growth of New Zealand's wine industry.
Here at home lower alcohol wines are a major growth sector. Based on supermarket wine sales, (which make up around 65 percent of all wine sold in New Zealand) lower alcohol wines have increased market share from 0.2% of all wine sales three years ago, to 2.3% in the past year.
"This is the largest market in the world in terms of the proportion of total wine sold as lower alcohol, we are leading this category," Lee said. "It is in high growth mode, growing at about 50% in terms of value and volume year on year. It is out performing almost everything else in the bottled wine market, ranked number two on dollar growth after Pinot Noir".
Putting that into monetary terms, lower alcohol wines in New Zealand are estimated to be a $25m business, which equates to around 200,000 cases. If the past growth continues, that will increase to 300,000 cases within the next 12 months.
Lower alcohol wine is now a larger category than Riesling, and if the growth continues, it will outstrip sales of Champagne on value sales in the next 12 months.
But as anyone in the industry knows, the New Zealand market is small in comparison to the export market. So what is happening overseas?
As Lee mentioned, New Zealand is leading the world in terms of percentage of sales, but that doesn't mean our largest markets of the US, UK and Australia are not interested. Following what has been described as the largest international survey ever undertaken by NZW, the results show that the potential in our export markets is extremely positive.
Working with the UK based Wine Intelligence market research company, the survey aimed to determine whether regular wine drinkers were likely to purchase a lower alcohol wine, if it was of equal quality and flavour to the consumer's preferred wine.
Starting with our nearest neighbours, Australia, 41% of regular drinkers said they were either highly likely or likely to try a lower alcohol wine.
The figures were just as impressive in the US, with 39% of regular wine drinkers saying they were highly likely or likely to try a low alcohol wine. In Canada the figure was 37% and in the UK it was 27%.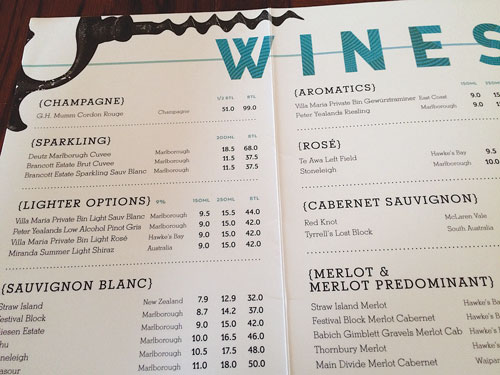 "But that was regular wine drinkers, so what about the premium wine drinkers, as this is where New Zealand competes?" Lee asked.
The figures become even more impressive, when you look at this category. Across five key markets (US, Canada, UK, Australia and NZ) the premium wine drinker numbers equated to 42% likely to try a lower alcohol wine versus 38% of regular wine drinkers.
There are a number of reasons for consumer interest in lower alcohol wines. Social responsibility is a major one, health and wellness reasons such as watching calorie intake is another,, and wanting to remain more in control in certain social situations.
But and there is always a but, the sensory attributes of the wine has to be equivalent to other premium products.
"New Zealand is ahead of the curve and has a real opportunity to create, build and own a new category," Lee said. "If we can achieve parity in quality and flavour to the (currently) preferred New Zealand varietals, then we address one of the key barriers to purchase."
If anything can prove the advantages of a more moderate alcohol wine, then Prosecco is a great example. The Italian sparkling wine, which has a lower alcohol level than its nearest rival Champagne, is taking the world by storm. In some countries sales have outstripped Champagne and, along with Rosé, is growing in momentum.
And this may be where New Zealand can jump on the bandwagon of popularity. "If you look at all our major markets that we compete in, Rosé it is right up there, there is no doubt about that. It has traditionally been a female drink, but it is now being picked up by guys, hence the term "Brosé" referred to in some markets. Rosé is something New Zealand can produce well, although Lee said; "The feedback from some of the retail gatekeepers though is that we don't take it seriously. That shouldn't be a surprise to people. Often it is a last ditch wine. 'We have some juice left in the tank – oh let's make some Rosé' But there is a market growing here, so make a really premium quality Rosé designed for that market and take advantage of it."
The same goes for Sparkling Sauvignon Blanc, Lee said.
"There is an opportunity here if you can craft a real quality product that delivers, then you have a group of loyal premium still Marlborough Sauvignon Blanc consumers who could easily take the step from still to sparkling. At the moment, Prosecco basically gobbles a proportion of these consumers up."
And by quality, Lee means not using excess Sauvignon Blanc to create a wine – but actually concentrating on making a premium product that appeals to this growth market.
"I was told that in Sweden there is a New Zealand Sparkling Sauvignon listed and it is doing very, very well. And if you look at the UK market for example, there is no doubt that Prosecco is taking some share away from still white wines and Sauvignon Blanc is a big part of that. So by default, Prosecco is taking some of the Sauvignon Blanc share. It is a threat, but the opportunity is also there to give those loyal New Zealand still Sauvignon Blanc consumers a sparkling wine that fits with their preferred tastes."
Especially if it can be produced with lower alcohol, yet retain varietal flavour and palate weight. And that is something the Lifestyle Wines Programme will be concentrating on over the next few years.