"This innovative programme builds sustainability for New Zealand Sauvignon Blanc," says Bragato Research Institute (BRI) Chief Executive Jeffrey Clarke of the $18.7 million, seven-year Sauvignon Blanc Grapevine Improvement Programme. "Growing a huge number of vines - each very subtly different - will allow us to select traits to accommodate a changing environment, capture market opportunities, and fend off biosecurity threats."
The improvement programme will apply knowledge about how environmental conditions affect plant diversity in order to create up to 20,000 entirely new variants of Sauvignon Blanc. These will then be screened using the latest genome sequencing technology to identify traits sought by the wine industry, including improved yield, and more tolerance of fungal attack, frost, high temperatures and drought. Traits may also emerge which either maintain the characteristic Marlborough Sauvignon Blanc wine flavour and aroma, or offer new oppportunities to expand sales of novel styles.
"Selected new variants will have enhancements that will boost sustainability and industry resilience, while producing wines that still possess all the distinctive characteristics our local and international wine consumers have grown to love," says Jeffrey.
BRI Principal Research Scientist Dr Darrell Lizamore says the innovation in the programme is in "harnessing the natural diversity that appears when plant cells are exposed to harsh environmental conditions, and repeating this in a way that is controlled at scale".
The end goal is not one "super plant", but a range of variants suited for certain sites, climates, or styles. "For one thing, that would help with the current risk of having the whole country depend on one variant. But it also could allow growers to have a few more choices in what they want to focus on, or what traits they may want to express in their wine," he says.
Sauvignon Blanc provides 87 percent of the export revenue of New Zealand's $1.9 billion wine industry, but most of our Sauvignon Blanc vines are of the same variant, leaving the wine industry vulnerable to a new pest, disease or environmental change.
"What we are hoping to have in a few years is a growig population of vines in the field that reflect the scope of diversity that is possible in Sauvignon Blanc," says Darrell, who anticipates walkig down rows and seeing some plants with bigger bunches, others flowering earlier, or exhibiting resistance to powdery mildew. "That's the kind of diversity we want to select from."
The programme is also likely to yield environmental gains, because selected traits may allow grape growers to reduce inputs, or make production more efficient and sustainable, says Jeffrey.
The programme is funded by the Ministry for Primary Industries' Sustainable Food and Fibre Futures fund, New Zealand Winegrowers (NZW) via the industry levy, and industry support from dozens of wine companies, including Constellation Brands and Indevin as Platinum participants.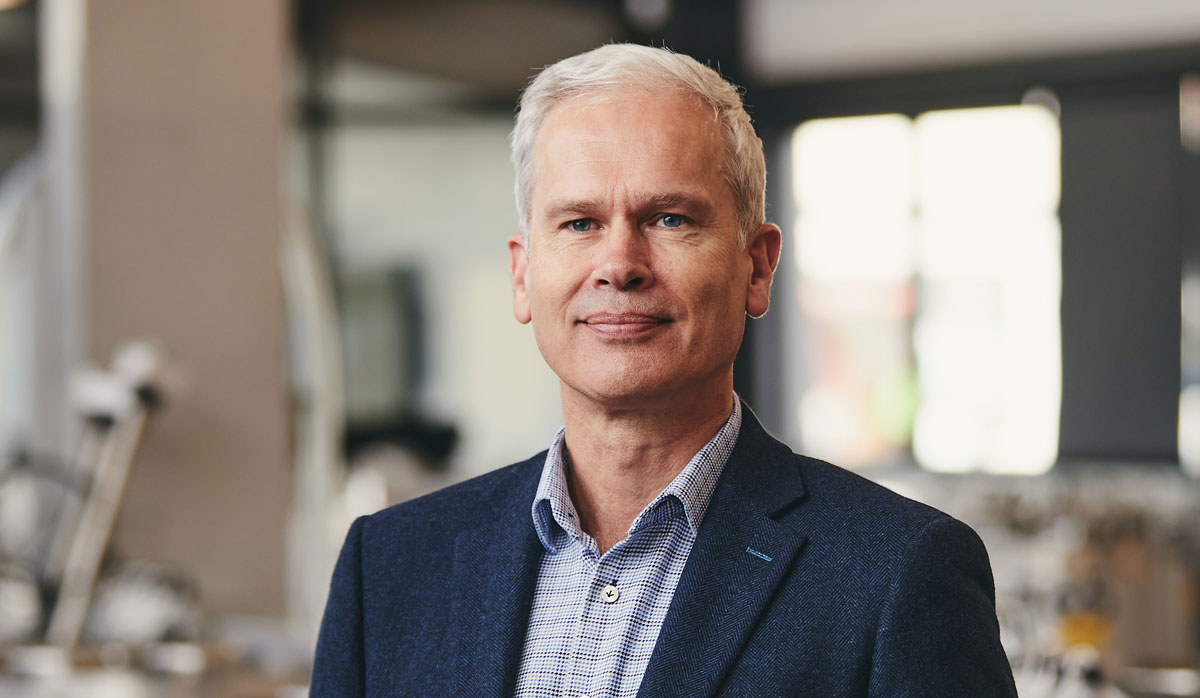 Jeffrey Clarke
Jeff Sinnott, National Technical Viticulturist at Constellation Brands, says New Zealand makes "great Sauvignon Blanc" and has created a category that didn't exist before. It is a "tick box item" on a lot of wine lists around the world, but the potential is there to do more with the variety, including increased yields, increased quality, and increased drought or frost or heat tolerance, he says.
Jeff, who is on the NZW Research Advisory Committee, notes that Covid-19 has been an unexpected boon for people's understanding of genetic variants, and therefore of the natural mutations the programme is looking to exploit.
He compares the modern breeding programme to orienteering with a GPS, "so we can find what we are looking for more quickly and more thoroughly". And the result will ideally be a bespoke solution for growers, who can choose vines with natural advantages for the specific soils, climate or disease pressure they work with, or for the style of wine they want to produce. "At the end of the day it is about the industry taking responsibility for its own future."
Indevin Head of Winegrowing, Patrick Materman, who was Chair of Sauvignon 2019 and is Deputy Chair of the NZW Research Advisory Committee, says Sauvignon Blanc has put New Zealand on the world map, achieving "huge success" with its unique style. "But at the same time, we are very reliant on one variant of the one variety, which perhaps leaves us vulnerable to the effects of climate change or to any biosecurity threat", he says. "This project is really around trying to mitigate some of these risks through breeding variants which might have, for example, resistance to frost, drought or disease."
The programme could also support breeding for different flavour or aroma traits, he says. "Obviously consumers love Marlborough Sauvignon Blanc as it currently stands, but consumer trends do shift and having more options would better place us to meet those trends and to provide greater diversity of style."
Darrell explains that when plants are in ideal growth situations, they don't change very much. But when the environmental situation becomes threating - for example through drought or a new pathogen, "plants are forced to adapt, because they cannot run away". One of the ways they do that is by allowing spontaneous changes in their DNA to become more frequent, which can lead to the appearance of new traits.
"Harnessing" that natural ability might mean going into vineyards to look for plants with natural diversity, which is one branch of the programme. However, the vineyard environment is typically benign, with water supply and pathogen exposure managed to protect the plant.
The Sauvignon Blanc Programme will therefore take grapevine material and expose it to short term shocks using environmental stresses. That's a balancing act between giving enough stress to maximise the amount of diversity, but now enough to kill the plant, so the changes are fixed, says Darrell. "We have to dial into how much stress we can give them."
The result is random change that may or may not include a desired trait. "We have to produce a lot of plants because it's not a targeted approach." He notes that all plants are likely capable of reacting to stress by creating diversity, but most plants are grown from seed, so diversity is gained by crossing them with a different plant. "Whereas with vines the plants we grow have been maintained through propagated cuttings since the Middle Ages."
Among the repository of Sauvignon Blanc variants will be plants with traits not required now, but of potential value in the future, due to a new pest, for example. "We would go back to the database of plants to look for a plant that has increased resistance," Darrell says. "One of the limitations of a typical breeding programme is that you pick a direction, and are then committed for the next 30 years. The advantage with this approach is that we first produce all the diversity, which we can keep returning to, to pick the plants that we need."
He will be based at BRI's newly-established research laboratory at Lincoln University. BRI is also working closely with Plant & Food Research as a major partner on the programme. Research partners in the United States and Europe are also "very keen to be involved", says Darrell. "It's exciting to be able to speak to colleagues and have them say, 'wow this is an exciting project'."