Sunday, 03 July 2016 13:55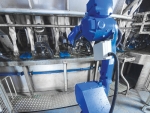 Post-milking teat spray is known to improve udder health by helping reduce infection by the highly resistant staphylococcus.
Tuesday, 19 November 2013 16:09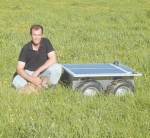 ROBOTS ROAMING dairy pastures are set to take farm management to a whole new level soon it seems, with two designs in advanced stages of development.
»

Latest Print Issues Online
Sweden's milk war is now being played out on television.
The proposal to relocate Auckland Port to Northland continues to float in open waters.