Displaying items by tag: ports
Tuesday, 10 November 2015 15:33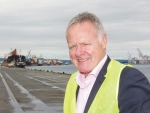 Dairy farmers stand to benefit financially from the expansion at the Port of Tauranga, says chief executive Mark Cairns.
Friday, 30 March 2012 08:37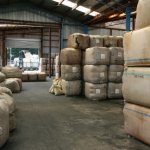 The wool market was generally down this week due to a combination of strained exporter cash flows, slower demand and a slightly stronger dollar, New Zealand Wool Services International's general manager, John Dawson says.
»

Latest Print Issues Online
OPINION: In March, the first national dairy-free milk delivery service will be coming to British doorsteps, a clear sign that…
Farmers in Australia are experimenting with adding seaweed to cattle feed in order to stop cows producing as much methane.