Displaying items by tag: TAF
Tuesday, 13 December 2011 11:41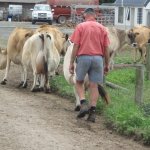 FONTERRA HAS upped its forecast payout for the 2012 season 20c/kgMS to $6.90-$7.00 for a fully shared up farmer.
Tuesday, 06 December 2011 16:12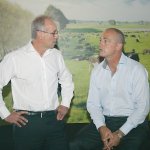 THE RE-ELECTION of a National-led Government has boosted Fonterra's chances of sewing up the TAF (trading among farmers) proposal by the end of next year.
»

Latest Print Issues Online
Was Fonterra caught napping in Australia?
Wannabe kiwi James Cameron is back in the country, under a special visa, to continue filming his movie during the…