Sunday, 30 June 2019 18:54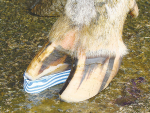 Moving promptly against lameness in cows deals to their pain and can reduce long term hoof damage, says Shoof International, which markets Walkease hoof blocks.
Wednesday, 23 September 2015 16:20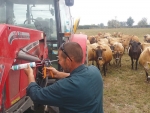 A gel that deters starlings from roosting in tractors – raising a sky-high risk of fires – has been launched by Shoof International.
»

Latest Print Issues Online
The usual culprits are angry at hearing last week that the Government and the agri sector will work together to…
Russian President Vladimir Putin is a master tactician in taking advantage of international conflicts.