Monday, 06 May 2019 10:13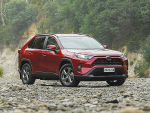 Toyota's recently launched, fifth generation RAV4 is said to build on its 25-year legacy with its charismatic design, improved performance, advanced technology and fuel efficiency.
Friday, 15 April 2016 07:55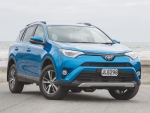 Interestingly, on my first visit to NZ in 2001 my first hire car was a Rav4, picked up at Christchurch for a whistle-stop tour of Canterbury to Southland and back in three days.
»

Latest Print Issues Online
UK vegans are demanding a law change to ban discrimination against plant-based eaters in workplaces.
Even more fibreglass cows may join those seen 'grazing' Morrinsville streets for four years.