Displaying items by tag: MAERSK LINE
Tuesday, 12 July 2016 17:02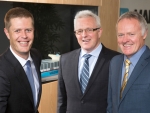 Maersk Line, the world's largest container shipping company and Kotahi, New Zealand's leading export supply chain collaborator, are set to welcome the largest container ship to ever visit NZ waters.
Tuesday, 10 November 2015 15:33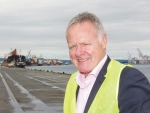 Dairy farmers stand to benefit financially from the expansion at the Port of Tauranga, says chief executive Mark Cairns.
»

Latest Print Issues Online
OPINION: In March, the first national dairy-free milk delivery service will be coming to British doorsteps, a clear sign that…
Farmers in Australia are experimenting with adding seaweed to cattle feed in order to stop cows producing as much methane.