Displaying items by tag: LED
Monday, 18 July 2016 07:55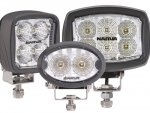 The shift to LED work lamps in recent times reflects their performance and benefits such as low current draw and a greater resistance to shock and vibration, giving a longer product life.
»

Latest Print Issues Online
If someone turns up on your farm, selling Stihl 461 chainsaws, please shout out. That's the message from NZ Young…
Cows do talk, researchers say.