Saturday, 28 May 2016 10:29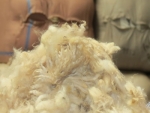 The high volume of short second shears eased slightly at the latest NZ Wool Services International's auction compared to the last North Island auction on May 12, says chief executive John Dawson.
Thursday, 03 March 2016 19:19
»

Latest Print Issues Online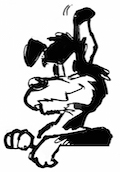 A mate of the Hound reckons outgoing special agricultural trade envoy Mike Petersen, who is due to finish his current…
With the Government wanting to implement huge costs on the livestock farming sector by making New Zealand the only country…
Good news for Fonterra farmers – the co-op is increasing its 2019-20 forecast farmgate milk price by 30c/kgMS.
A Fonterra executive has announced her resignation, nine months after joining the co-op.
Positive sentiment still prevails across horticulture, but Government policies are weighing on the minds of growers.
The impetus behind developing the Klima stripper back in 2007 was a continual lack of labour during the pruning season.
Mark Daniel on what's new in machinery for the vineyard.
New Holland Agriculture has introduced the new Braud 9000 series to its portfolio of self-propelled grape harvesters, with the 9090L…