Displaying items by tag: MATTHEW HERBERT
Wednesday, 26 October 2016 09:55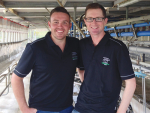 I was chatting to a mate the other day about mating when it dawned on me that we wouldn't know each other if it weren't for the Dairy Industry Awards.
Wednesday, 27 July 2016 09:55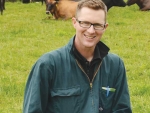 It's a chilly wet afternoon in Taranaki and we've just sat down in front of a roaring fire after standing-off 370 dries for the night.
»

Latest Print Issues Online
Finnish dairy company Valio is on a mission to reduce milk's carbon footprint to zero by 2035.
The man who coined the term 'Gypsy Day' is slightly miffed that a term he introduced to New Zealand's farming…