Wednesday, 26 October 2016 09:55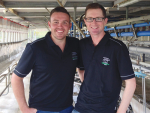 I was chatting to a mate the other day about mating when it dawned on me that we wouldn't know each other if it weren't for the Dairy Industry Awards.
Wednesday, 27 July 2016 09:55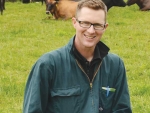 It's a chilly wet afternoon in Taranaki and we've just sat down in front of a roaring fire after standing-off 370 dries for the night.
»

Latest Print Issues Online
The usual culprits are angry at hearing last week that the Government and the agri sector will work together to…
Russian President Vladimir Putin is a master tactician in taking advantage of international conflicts.