Wednesday, 26 October 2016 09:55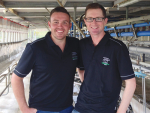 I was chatting to a mate the other day about mating when it dawned on me that we wouldn't know each other if it weren't for the Dairy Industry Awards.
Wednesday, 27 July 2016 09:55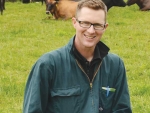 It's a chilly wet afternoon in Taranaki and we've just sat down in front of a roaring fire after standing-off 370 dries for the night.
»

Latest Print Issues Online
Now that the circus surrounding the Budget's release has subsided, Milking It makes the following observations about some of its…
It seems that the integrity of animal tracking system NAIT is under growing attack from farmers.