Displaying items by tag: CANTERBURY REGIONAL COUNCIL
Friday, 31 May 2019 11:11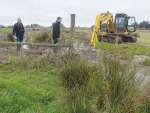 New environmental management rules for the Canterbury Regional Council's Waimakariri Zone will be tough for farmers, says the chairman of the Waimakariri zone committee, Dave Ashby.
Wednesday, 19 October 2016 10:40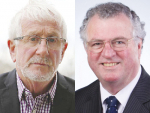 Canterbury's water quality looks set to continue dominating the Canterbury Regional Council's deliberations.
»

Latest Print Issues Online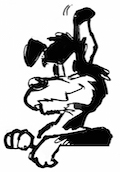 OPINION: This old mutt has always believed that any hopes of a possible free trade deal – that is any…
OPINION: WorkSafe and workplace safety legislation dominate the daily operations of the private sector, including farms.
»

Connect with Rural News
Honda Australia has signalled it will stop selling quads/ATVs in that country as the discussion about the effectiveness of Crush…
Global dairy prices are settling down after a rollercoaster ride triggered by the COVID-19 pandemic.
The "mythology" of regenerative agriculture and lack of scientific evidence has prompted two renowned plant scientists to write to Ag…