Displaying items by tag: Valtra
Tuesday, 26 May 2015 14:17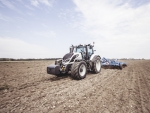 The fourth generation of the Valtra T Series offers models with 155-250hp and up to 1000Nm torque, a large amount of power to take on demanding tasks.
Monday, 30 March 2015 00:00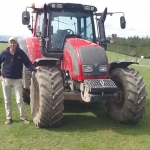 A Southland farmer's liking for Valtra tractors coincided with his beginnings in dairy support, reports supplier Agco.
»

Latest Print Issues Online
Mood swings are a well-known part of puberty, and it seems that's it is not just humans. Canadian research suggests…
Aussie farmers could be forgiven for recalling the name of their current Minister for Agriculture.