Displaying items by tag: TE TUMU PAEROA
Wednesday, 03 May 2017 14:55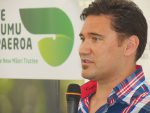 $30 MILLION will be invested in building 10 kiwifruit orchards on Maori land in the Bay of Plenty and Gisborne over the next 18 months, says entrepreneur Te Tumu Pairoa, in partnership with Quayside Holdings.
Wednesday, 09 December 2015 09:09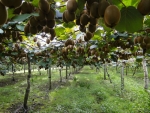 Bay of Plenty Regional Council's investment company Quayside Holdings, and Te Tumu Paeroa, the office of the Maori Trustee, are set to each take a 10.1% equity stake in Opotiki Packing and Coolstorage Ltd.
»

Latest Print Issues Online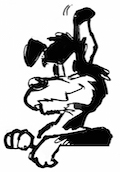 OPINION: This old mutt has always believed that any hopes of a possible free trade deal – that is any…
OPINION: WorkSafe and workplace safety legislation dominate the daily operations of the private sector, including farms.
»

Connect with Rural News
Honda Australia has signalled it will stop selling quads/ATVs in that country as the discussion about the effectiveness of Crush…
Global dairy prices are settling down after a rollercoaster ride triggered by the COVID-19 pandemic.
For the first time ever, the New Zealand Dairy Industry Awards will be screened on national television.