Displaying items by tag: MY FOOD BAG
Monday, 16 September 2019 09:15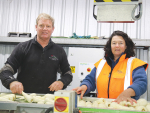 Consumers' demands are driving the way Ohakune commercial vegetable growers Bruce and Stephanie Rollinson produce and package their Brussel sprouts and parsnips.
Wednesday, 07 September 2016 23:55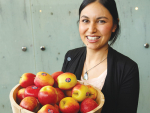 Food producers and growers should try out new lines of produce, says Nadia Lim, co-founder for My Food Bag.
»

Latest Print Issues Online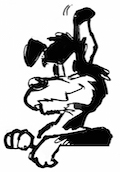 This old mutt would like to know how the sanctimonious Green Party and its MPs can continue to lecture everyone…
Your canine crusader notes that the woke folk at Landcorp – sorry Pāmu – were recently crowing about recording a…
»

Connect with Rural News
New farming rules around sustainability are driving elderly farmers out of the dairy industry, says agri-economist Phil Journeaux.
New Zealand is heading for an unprecedented shutdown.
The New Zealand Veterinary Association has some advice for animal owners amid the COVID-19 pandemic.