Displaying items by tag: GERARD VAUGHAN
Wednesday, 19 October 2016 07:55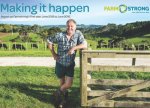 Organiser of the rural wellbeing programme Farmstrong say it has exceeded expectations in its first year, supporting on average 1000 people each week to live and farm well.
»

Latest Print Issues Online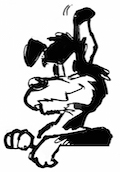 This old mutt would like to know how the sanctimonious Green Party and its MPs can continue to lecture everyone…
Your canine crusader notes that the woke folk at Landcorp – sorry Pāmu – were recently crowing about recording a…
»

Connect with Rural News
Fonterra is selling its troubled China Farms business.
New farming rules around sustainability are driving elderly farmers out of the dairy industry, says agri-economist Phil Journeaux.
New Zealand is heading for an unprecedented shutdown.