In 1992 founders Judy and Gerry Scully returned from overseas inspired by the lavender fields abroad and decided to turn that inspiration into reality.
Paddocks of blue soon became the landscape on their rural property 5km from Bulls. This flourished into a blooming business.
Lavandula augustifolia lavender was harvested and the oil used in the unique bath, body and home products. The old woolshed was converted; there Devonshire teas, lavender meringues and many other treats were served amongst the clean and fresh aroma of Lavender.
A gift shop at the farm sold the creams, lotions, bath salts, oils, waxes and candles. The range has grown with new products added each year.
What started with afternoon teas and creating Lavender-infused products in the family woolshed, has grown in significant proportions to a successful export business employing over 10 people in the region.
Today, Scullys offers a suite of bath, body and home products made exclusively with New Zealand ingredients and resources. It exports to several international markets - China, Japan, America, Sweden, the Netherlands and Australia - with a firm eye one other European exports later this year.
The company has grown from its rudimentary beginnings to become one of the leaders in New Zealand's bath, body and home industry.
Operations manager Sarah Parkinson says country-of-origin attributes have become increasingly beneficial when venturing into new international markets - a key pillar in their long-term plan and strategy.
Over the last four years Scullys has bolstered its team with people who have extensive experience in trade and marketing, which has changed the dynamic of the business and resulted in significant growth.
Brand and marketing manager Alex Tee says that the company has seen a 100% year-on-year increase in online sales between 2018 and 2020. And this rapid growth doesn't look like it will slow down anytime soon, with sales forecast to increase again this year.
He puts this down to the team that's created by great people who keep things moving, offer reliability and consistency, and "put their hearts into our products and service".
"This is what makes customers come back, because we genuinely strive to provide the best quality products that give our customers an array of creative gifting options to choose from, all of which are hand crafted with love and care," Tee explains.
Looking ahead to the future of the business, Parkinson is optimistic the company's range will continue to reap the benefits of the FernMark as it expands into new offshore markets.
"The family values of ingenuity and thinking outside the box are reinforced through everything we do," she adds.
"As we continue to grow the business, we will also continue to promote our unique point of difference to the world, which is about producing quality products."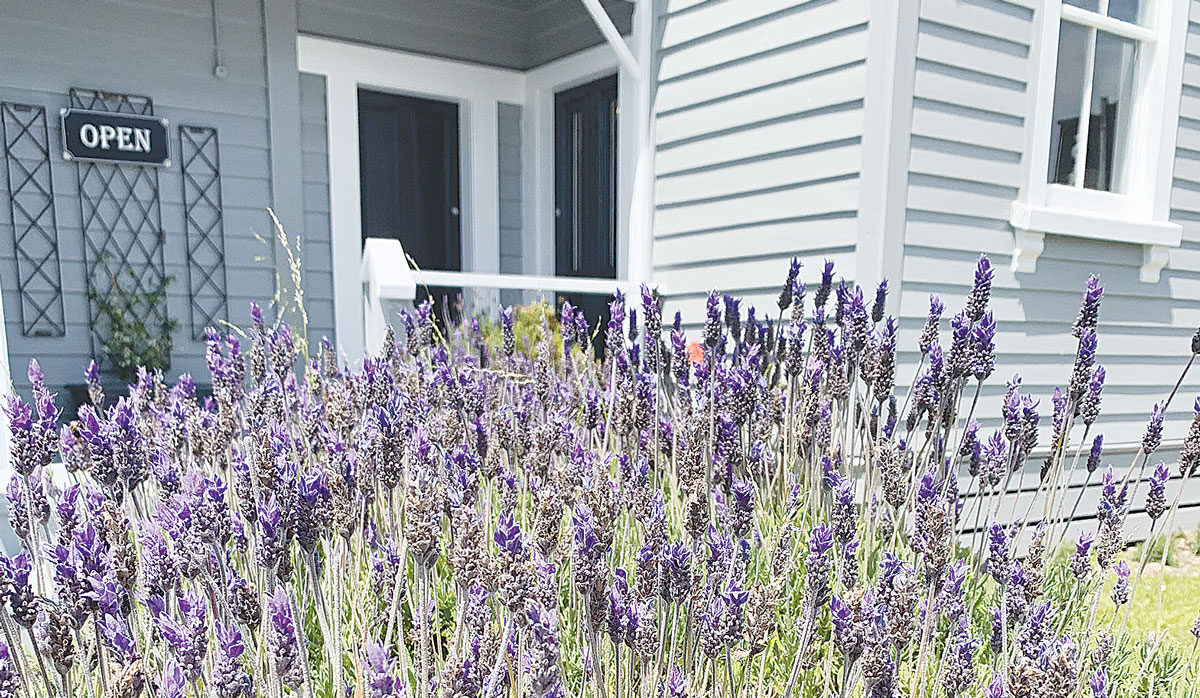 Scully's flagship store at Bulls is still running after nearly 20 years.
The Mark of a Winner
Sarah Parkinson says the FernMark has been a key driver behind Scullys' local growth strategy and forged genuine trust with its key stakeholders - from distributors right through to customers in the local New Zealand market.
"To us, the FernMark represents a symbolic mark of quaity and trust to international and local audiences. Being a licenced FernMark member helped Scullys to tell its homegrown Kiwi business story and become a brand that consumers in offshore markets care about," she explains.
"It brings trust and certainty to these markets and really takes our offering to the next level by promoting our products as uniquely New Zealand."
Parkinson adds that the extra tick of approval in a government endorsement sense also helps to strengthen consumer confidence that a company's products are authentic and 'of New Zealand' standard.
"Not least to mention the physical display of the FernMark logo on our products, which reinforces our story and provides a tangible link between the brand and New Zealand... that's a huge benefit for an evolving brand like ours."
[Courtesy of the New Zealand Story]