Applications opened last week for Fonterra's 2021 Governance Development Programme (GDP), a one-year programme custom-designed to develop governance acumen specific to the New Zealand co-operative context.
Almost 150 developing leaders have completed the programme, which has been developed in partnership with Massey University Business School specifically for Fonterra. It's open to all Fonterra shareholders and herd-owning sharemilkers supplying Fonterra, with some places also available for members of LIC, Foodstuffs and Silver Fern Farms.
Between February and November, around 20 successful applicants participate in workshops, tutorials, assignments and coaching around governance best practice, leadership, board processes, directors' duties, finance, risk, strategy, and critical thinking, as well as hearing from experienced governors, participating in board simulations and interacting with members of Fonterra's board, management and Shareholders Council.
This year, monthly assignments involving reports and discussion on books, case studies and current events have included the Pike River mine disaster, Covid-19 and fibre security (a recent issue for the NZX).
Again this year, two scholarships covering the full course fees are on offer to Fonterra farmers. The Campbell Shearer Scholarship, provided by Fonterra, is open to participants actively involved in the on-farm operations of a Fonterra supplying shareholder. The Ian Elliott Memorial Scholarship provided by Trinity Lands, is awarded to a participant of Māori descent who has demonstrated leadership potential in the Māori community.
High praise
The programme earns high praise from participants, who call it "a step above the rest" and "pretty unique in New Zealand".
A common theme is the unexpected value gained from the 'softer' aspects of the curriculum, such as the opportunities to network and share experiences with and learn from others, including the facilitators, guest presenters and their fellow participants.
Whanganui farmer Colleen Sheldon says the GDP "surrounded me with an awesome bunch of people amongst my cohort and course facilitators to bounce ideas off". The programme also helped her to understand her own strengths and weaknesses.
"Having been on quite a few governance courses, I found the Fonterra GDP course was a step above the rest. It took me on a deep dive of my own governance personality and the value I bring to a board."
Waikato farmer Gareth Lash says he found real value in the workshops and discussion sessions, and that being able to talk through the personal experiences of the other programme members and experienced directors really brought the learning to life.
"We got to talk governance with past and present Fonterra directors (farmer and independent), as well as with very experienced and skilled directors from other major companies including Port of Tauranga, Z, LIC, Foodstuffs, Silver Fern Farms, First NZ Capital and Fletcher", he says.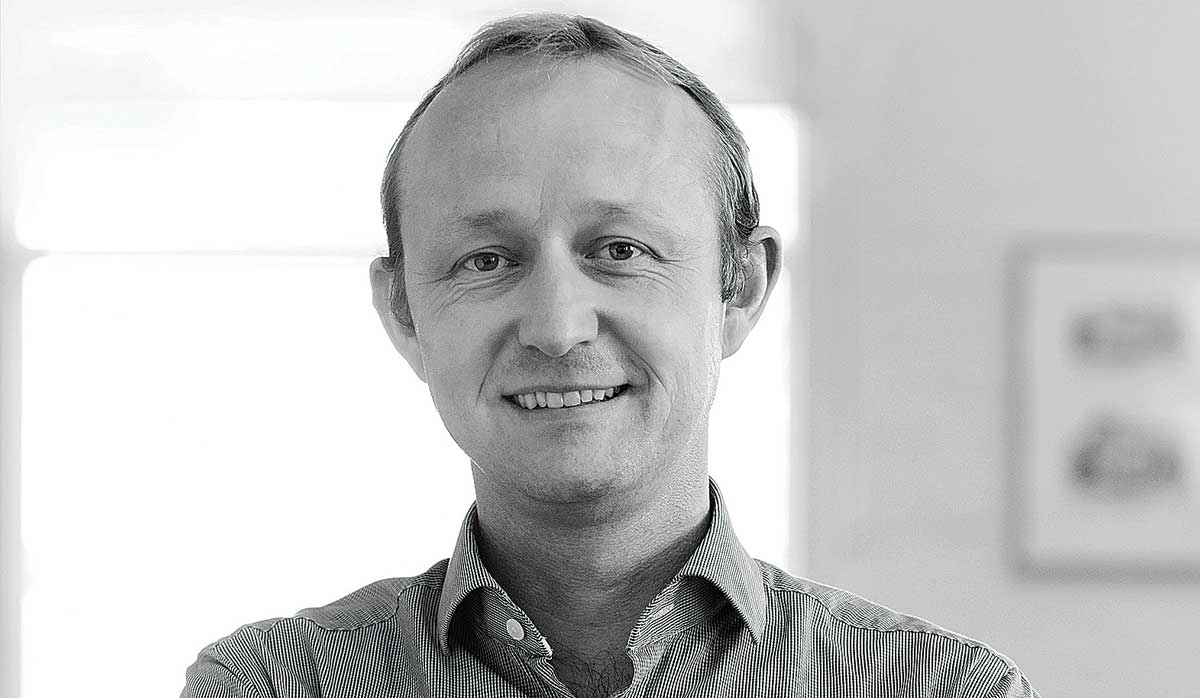 Gareth Lash.
Campbell Shearer Scholarship recipient and Southland sharemilker Jono Bavin noted that "the beauty of this group is that although we are all involved in dairy or co-ops, everyone is different in what they are doing, where they are from, and the organisations they are part of."
Safe space to share
Ian Elliot Scholarship recipient in 2020 and Canterbury sharemilker Victoria Trayner describes the programme as "a safe space to share our experiences".
She has especially appreciated being surrounded by positive, like-minded people who are passionate about the industry and motivated to make a difference. "You can teach a book but you can't teach that passion," she says.
For her the programme's early focus on personality and self-awareness added a surprising dimension to her understanding of governance. "I didn't realise the importance of what I would have called 'the fluffy stuff'," she says. "It's been really helpful to me to learn about that huge skill set around understanding the personalities in a boardroom and how to get the best out of them."
Victoria Trayner.
All the participants interviewed highly recommend the GDP, seeing it as a way to set yourself up to be more effective as a leader.
"Our agricultural bodies need a farm gate, shareholder perspective, but a high level of governance knowledge would take them to the next level," says Victoria.
"Why wouldn't you take advantage of a programme designed to deliver a premium and targeted learning experience?"
Applications for the Fonterra Governance Development Programme close on 4 November 2020. For more information contact This email address is being protected from spambots. You need JavaScript enabled to view it.