In a statement the NZDIA Trust chair Natasha Tere says they have been made aware of "historical comments" made by Bertram.
Animal welfare group SAFE issued a statement highlighting "profanity-laden" tweets from Bertram's twitter account. One described the cruel and illegal methods he uses to handle his cows, which he called 'bitches.'
SAFE chief executive Debra Ashton said Bertram sets the bar very low for industry excellence.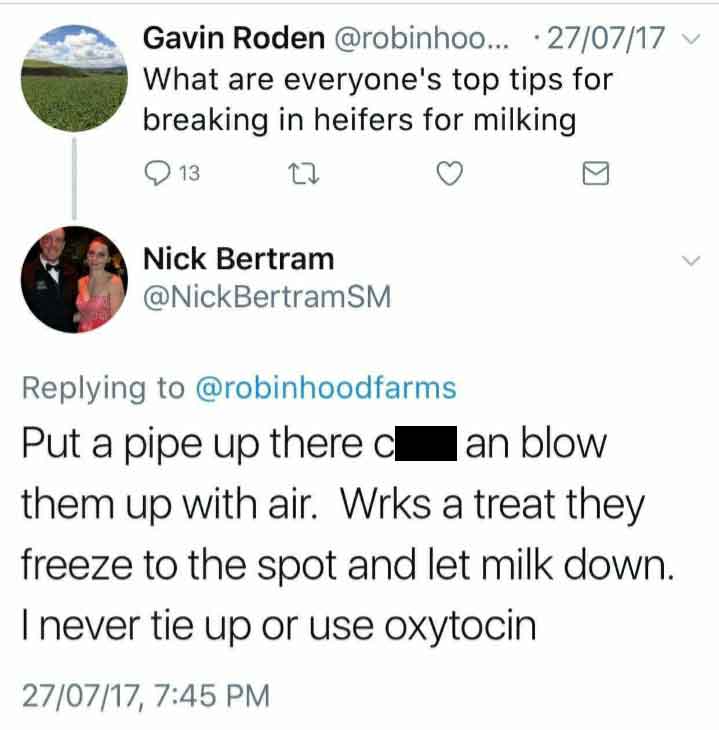 Source: SAFE screenshot.
"Bertram's attitude towards animals is disrespectful, and the proof is in his tweets," says Ashton. "The lack of scrutiny calls into question the merit of title."
Ashton called on NZDIA to strip Bertram of his award.
"If this farmer is the best of the best, the reputation of the dairy industry and New Zealand are in serious trouble."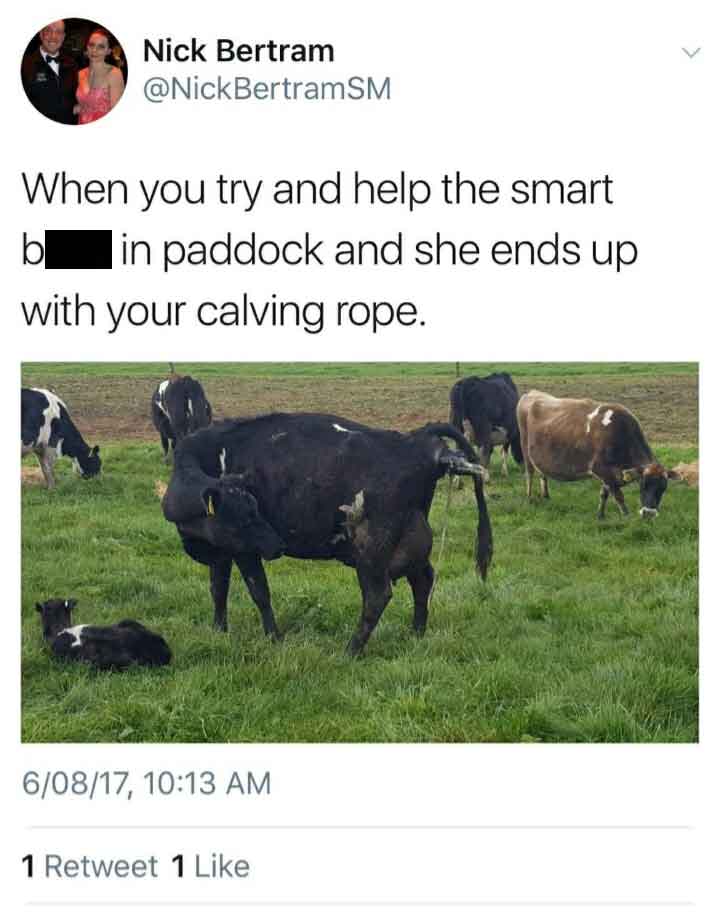 Source: SAFE screenshot.
Tere says NZDIA follows a robust and thorough judging process based on what is happening on-farm today.
"Entrants are judged on information presented and on the farming practices the person follows currently," she says.
"Judges do not look for and are not aware of historical social media comments.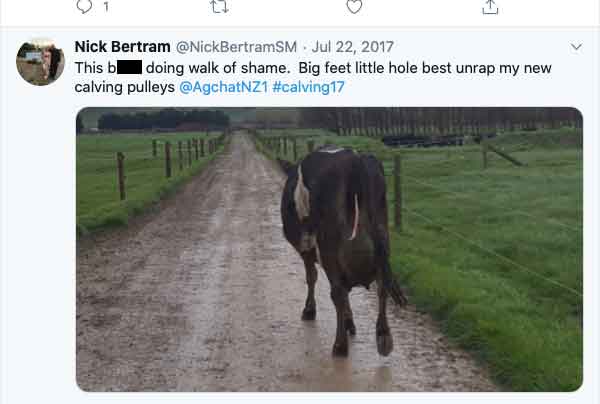 Source: SAFE screenshot.
"NZDIA are proud of our more than 30 year history of helping New Zealand dairy farmers learn, connect and grow through our Awards programme.
'The programme allows entrants to understand best practice, benchmark and improve their own farming practices," Tere says.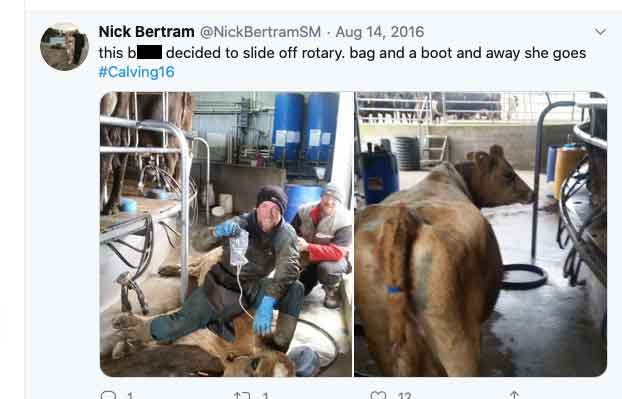 Source: SAFE screenshot.
Bertram is a 50/50 sharemilker on a 440-cow Woodville property. He won the 2014 New Zealand Dairy Manager of the Year and was runner-up in the Hawke's Bay/Wairarapa Share Farmer category last year.