NZ Kiwifruit Growers (NZKGI) chief executive Colin Bond says this shortage is due mainly to the lack of backpackers who aren't in the country due to the Covid-19 pandemic.
Bond told Hort News that kiwifruit growers in the Eastern Bay of Plenty have generally recruited their labour force locally. But he says for many others it's a whole new ball game because historically they have relied heavily on backpackers to pick their crop.
"The reality is now that the backpacker labour force has effectively dried up and many growers are having to work out what to do to attract New Zealanders to work for them," Bond explains.
"We are having active conversations within our industry as to what the labour force of the future may look like and how we can move from reliance on a seasonal workforce to have a more permanent workforce. We need a workforce that gives certainty to both the employers and employees and hopefully opens up new opportunities and gives people the chance to travel to the regions to live and work there in the sector."
Bond says NZKGI is actively working to somehow create a new workforce for the industry. They have a strategy which is about continuing with their labour attraction programme and working with MPI on their Opportunity Grows programme to attract as many Kiwis as they can. He says they are working with industry and previous employees as to how to improve workers retention within the industry and are working with our other product groups to make sure all are aligned on strategy, and to share resources where they can.
"Finally, we are working with government to make sure they understand the issues and initiate policies which might help us out."
Bond says attracting New Zealanders to the industry may require employers to think differently about the conditions of employement.
"For example, they may need to think about flexible hours, accommodation and transport."
He says many growers who employ RSE workers have made significant capital investment in accommodation and says others may have to consider doing the same to attract workers from other parts of NZ to their regions.
Bond says pay rates for picking range from $20 to $40 an hour. He says in post-harvest facilities it's the living wage and above.
"While the cost of sprays and other inputs have increased, by far the biggest costs facing orchardists is labour," he explains.
"This includes the cost of contractors who are often employed to undertake certain work on orchards - such as pruning or pollination.
"Other cost rises are around putting in new infrastructure for new plantings of kiwifruit or for buildings."
In the lead up to the main kiwifruit harvest, which begins in late February with the picking of Red kiwifruit, much of the workforce has been locals - particularly university students. As well, the industry is getting in the usual number of RSE workers from the Pacific Islands, who are much valued by the industry. Bond says they are highly motivated, having been prepared to leave their homes to earn money to support their families.
While the university students provide a valuable workforce in preparing the crop for picking, they start their studies at the time the kiwifruit harvest begins. Many return in their holidays in April and are able to help.
Bumper Crop Coming?
Colin Bond says, so far the weather has generally been kind to the kiwifruit sector.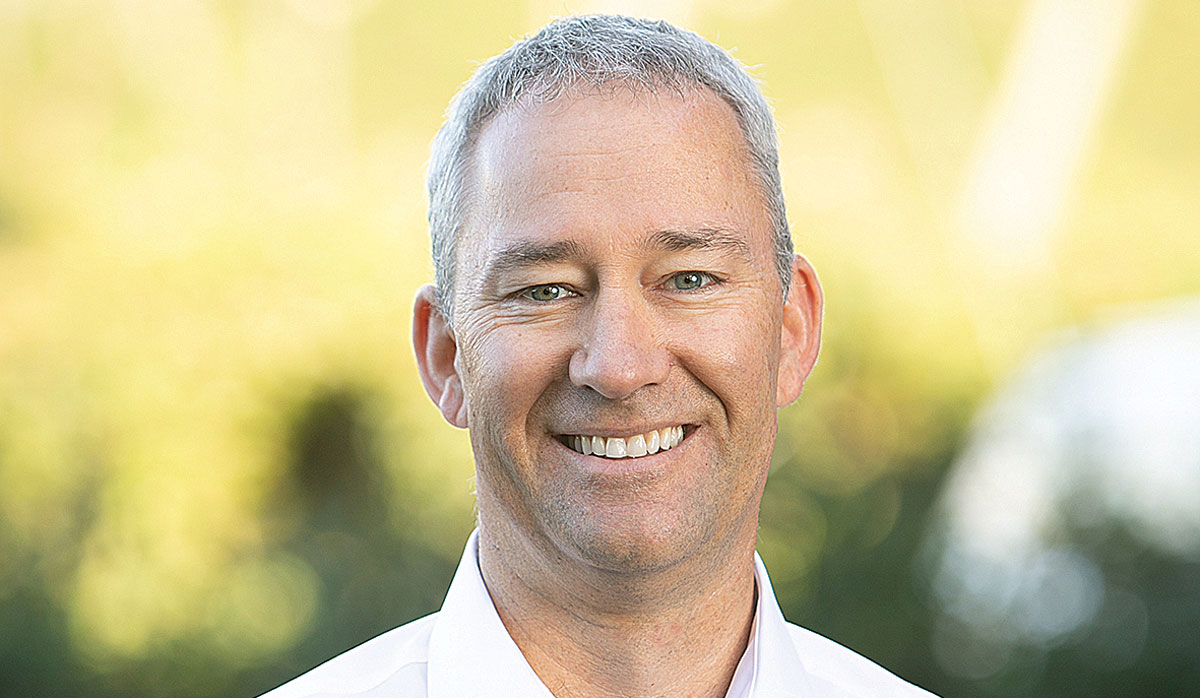 NZKGI chief executive Colin Bond
He notes there has been hail in Motueka, wind in Opotiki and rain in Gisborne, but says - by and large - the weather won't have much of an effect on production. He says given this, and fact that some new plantings will come on stream this season, there could be a bumper crop.
"So overall the signs are good, with MPI in its latest situation and outlook report predicting that in 2022 kiwifruit exports will earn NZ $2.9 billion and rise to $3 billion in 2023."
However, Bond sounds a warning about the unpredictability of Covid.
"In the last 18 months the primary sector has had some challenges around labour and supply chains and weather," he says. "So, that reminds us that while the headline returns are strong, there are challenges in achieving those today and there are some more challenges on the horizon."