Jerf van Beek owns and operates a six hectares of cherry orchard at Twyford, a small township west of Hastings and close to the nearby Ruahine Ranges. The climate is different to the main cherry growing area of Central Otago; the cherries from van Beek's Riverside Cherry Orchard mature early and are reasy for the lucrative NZ Christmas market.
The climate is warm and the soil is fertile and in a good year the orchard can produce about 50 tonnes of cherries.
"Auckland is our key market and we target that market and over the years we have build up some good customer loyalty and a reputation for quality," he told Hort News.
"The Christmas market is key and the supermarkets want our product in the two weeks before Christmas. We do sell some cherries to Wellington, but Auckland is our main market. Currently we don't export our fruit, but a few years ago we did export some just to prove we could and as part of having a plan B," he adds.
Before he became a cherry orchardist, van Beek had a career managing apple orchards and growing export apples on his own behalf. Since 2000, he and wife Carla have built up an amazing business with an emphasis on and a commitment to quality and sustainability.
Van Beek says they also crop a small quantity of a special cherry called a Rainier, which is very hard to grow.
Rainiers are considered a premium type of cherry and are sweet with a think skin and thick creamy-yellow flesh.
The fruit is very sensitive to temperature, wine, and rain. The flesh is generally sweeter than other red cherry varieties.
"It looks stunning in the box and kids can eat it without staining their clothes, which pleases their mothers," he told Hort News.
For van Beek, running the cherry orchard is still, as he puts it, a hobby. He says the learning process never stops because of all the different challenges that one has to deal with.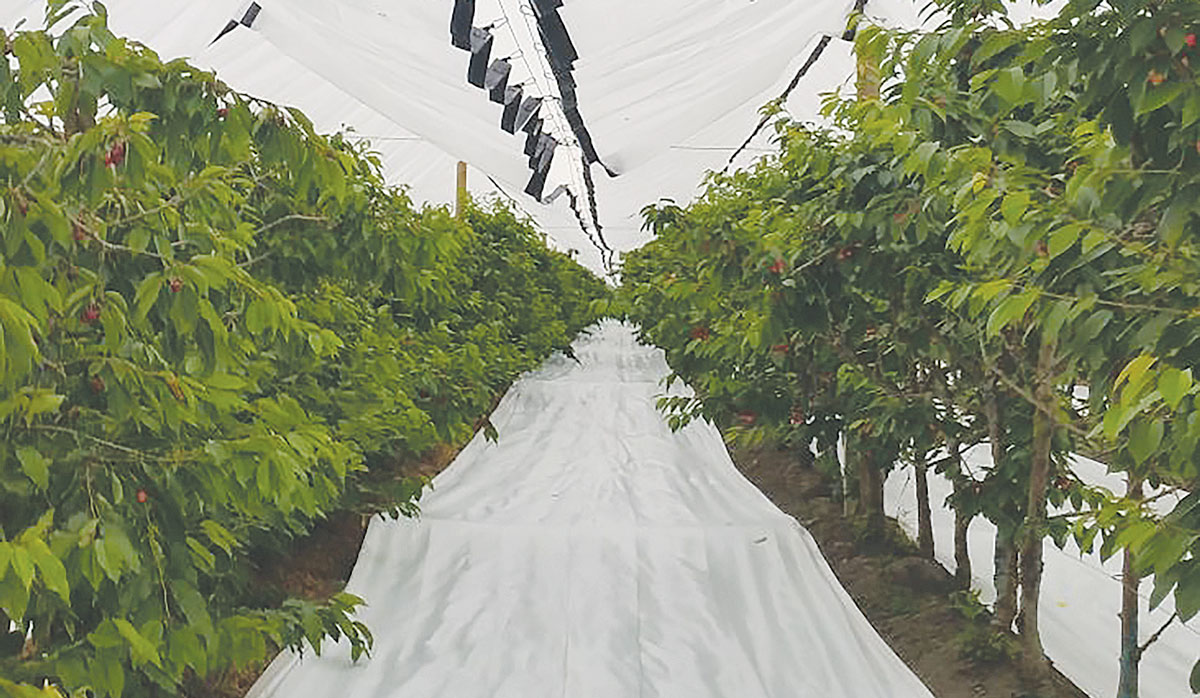 Jeff van Beek says part of the reason for having a full cherry crop each season is the investment they've made in rain cover for two thirds of the six hectare orchard.
He says the good thing is that they have a full crop and part of the reason for that is they have invested in rain cover for two thirds of the six hectare orchard.
"Rain covers are very expensive and sometimes you doubt whether it is worth it because there is a lot of labour and other costs associated with it," he explains.
"This year it has paid off, but we are aware that in some years it will be of no benefit and in fact may cost us."
He says rain covers actually put thebrakes on the crop because it shades the trees and they are not as efficient as they should and delays productivity.
"We have spent a lot of time and development with a producer to make sure the rain covers we do have let in a lot of light and energy through, which is very important."
Picking and Packing - A Most Fruitful Time
The picking season at Riverside Cherries is just over a month - from November 16 to December 23.
Van Beek says while many other fruit growing operations are suffering from the shortage of labour, he is not.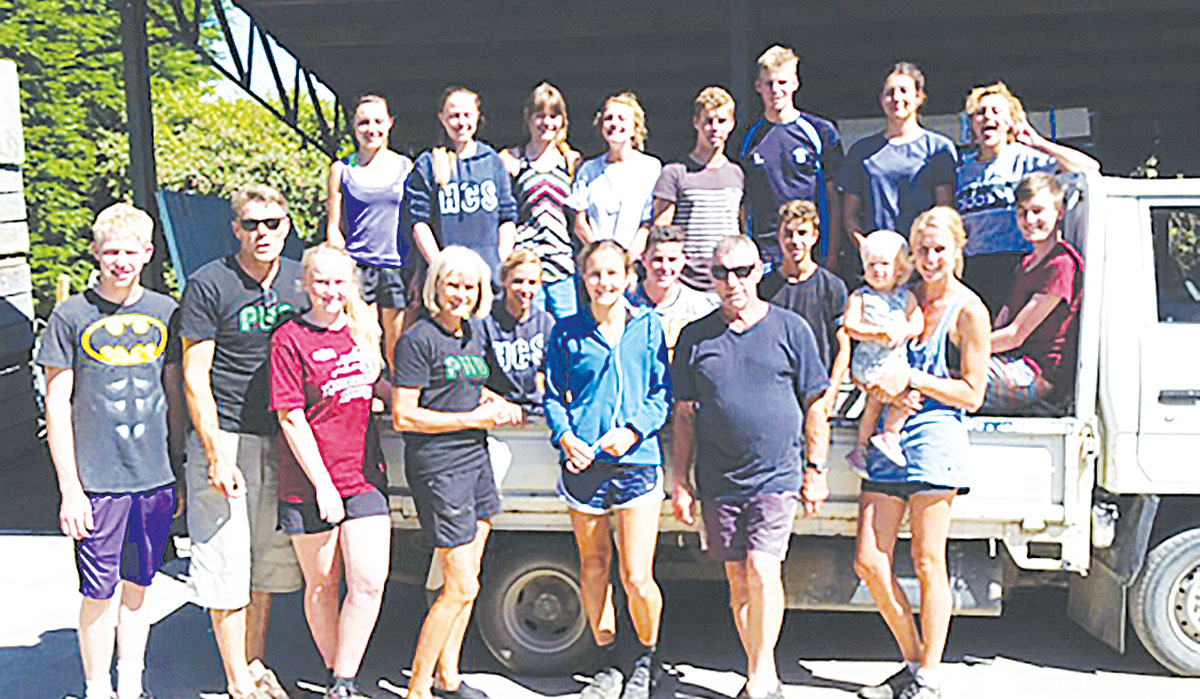 The picking season at Riverside Cherries is just over a month - from mid-November to late December, where upwards of 40 additional staff come on to the orchard to help pick and pack the crop.
For most of the year, he and his wife and one other FTE manage the operation. However, come November, upwards of 40 additional staff come on to the orchard to help pick and pack the crop.
"We are very fortunate because we have some very good university students who come back here every year and they work for us," he told Hort News. "They bring a lot of experience and they train the new students - so that when they leave we have good continuity.
"These young people are very bright and make the place hum. My packhouse manager is just 20 years of age and I have another student who's doing an environmental science degree and she is looking after the quality control."
Van Beek says he also employs some secondary school students who are over 17 years of age. He says they are also good, responsible young people. He knows most of their parents and says that helps a lot.
On the employment front, van Beek also is an executive of a local cooperative of about 400 RSE workers, which supplies staff to local small and medium fruit growers in the Hawkes Bay.
This is not just for cherries, but also apples and other summer fruits. As part of this role, he has been allocated eight RSE workers to work on his orchard. But van Beek says if for any reason he doesn't need these people, they go back into the pool to help other growers.
"But if I get desperate for labour I can call these people back at a moment's notice."