Thursday, 13 December 2018 13:55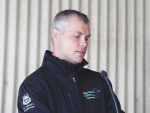 Owl Farm uses proven research and good practice and, importantly, encourages young people into the dairy industry.
Thursday, 29 September 2016 06:55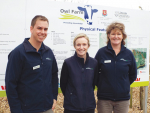 Students at a recent Waikato school farm field day scrutinised their growing and yield of chicory as a summer crop.
»

Latest Print Issues Online
Now that the circus surrounding the Budget's release has subsided, Milking It makes the following observations about some of its…
It seems that the integrity of animal tracking system NAIT is under growing attack from farmers.