Thursday, 13 December 2018 13:55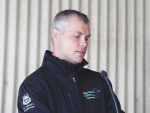 Owl Farm uses proven research and good practice and, importantly, encourages young people into the dairy industry.
Thursday, 29 September 2016 06:55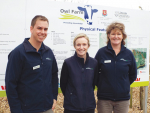 Students at a recent Waikato school farm field day scrutinised their growing and yield of chicory as a summer crop.
»

Latest Print Issues Online
More questions are being asked about the Government's contentious $10 million loan to Westland.
Cows and bulls searching for 'moo love' now have a mobile app to help their breeders.