Thursday, 27 July 2017 08:55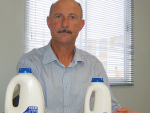 Green Valley's exports of fresh milk to China over five years have gone from "strength to strength to strength," says general manager Corrie den Haring.
Sunday, 19 April 2015 00:00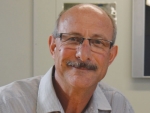 Shortage of organic milk is hampering growth of the domestic organic sector, says Green Valley Dairy chief executive Corrie den Haring.
»

Latest Print Issues Online
So, cows are a major source of methane but how do you measure how much gas a cow burps?
In Australia, animal activists are taking exception to electric shock collars for use on cattle, calling it the equivalent of…